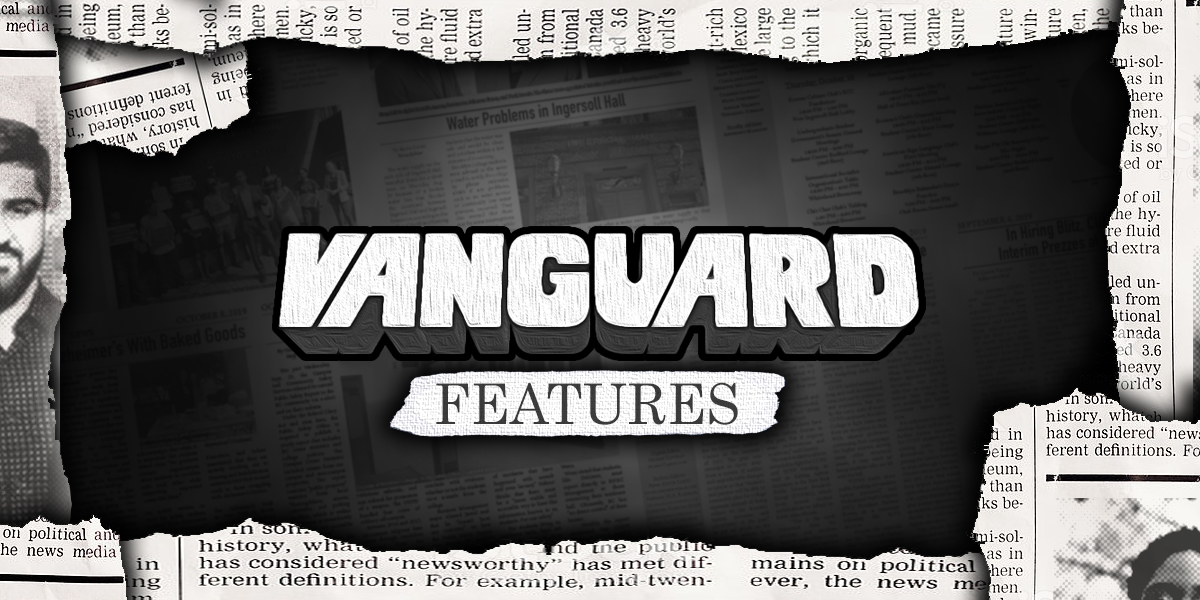 "How's Nashville?" I ask Henry Gross, Brooklyn College alum of '72 when I call him on a Friday afternoon. He's been working all week with fellow musicians, cutting his newest album.
"Oh, it's great." he says. "Wrote a good song today, almost finished, only have one verse left to do. It's always a good day around here, life is good."
Henry Gross, now 68 years old, has devoted his entire life to the music scene. He's best known for being the lead guitarist of Sha Na Na, who took the stage just before Jimi Hendrix at Woodstock in 1969. And as if that wasn't impressive enough, Gross holds the title of youngest person to perform at the festival at age 18. At the time, most everyone believed Santana's drummer, Michael Shrieve, was the youngest due to his youthful appearance.
"He looked like he was 12 years old," said Gross. "I felt old compared to the way he looked."
But it was Gross who set the record, having only graduated from Midwood High School in Brooklyn seven months prior.
"When people ask me if I'm from Brooklyn, normally I say, 'You got a problem with that?'"
Gross grew up at 28th St. and Avenue N with his parents and older sister. As a kid, Gross would frequently tune his transistor radio to stations in Buffalo, Chicago, and others, attempting to absorb as much sound as he could. He discovered that he could sing along with the stair-stepping vocals of gospel singers, and, of course, fell in love with the records of Little Richard and Elvis Presley.
His father hoped he would head for medical school, but his mother, an alto with the Metropolitan Opera Chorus, encouraged his passion for music.
"She knew what was going to come after that," he said.
By his early teens, Gross was playing with older kids in bands at colleges upstate. and then Eventually he did gigs at clubs in New York City, including the famous Steven Paul's Scene, where major artists like Eric Clapton, The Doors, and Jimi Hendrix were playing regularly. It wasn't long before Gross fell in with musicians from Brooklyn and Columbia and formed the band Sha Na Na, which he described as their "love letter to the 50s." The group functioned as a song-and-dance doo wop band, covering hits like "Heartbreak Hotel," "Rockin' Robin," and "Splish Splash."
One evening, leaving the Waverly Theatre, Gross ran into his high school choral friend, Velvert Turner, the lone understudy of Jimi Hendrix. The trio headed back to Hendrix's apartment and jammed until the early hours of the morning.
Several months later, after weeks of successful gigging, Gross would run into Hendrix again, but this time it would be on the day of one of the biggest performances of his career: Woodstock.
"I got there at 9 in the morning, I was drinking all morning, drinking Jack Daniels out of a bottle with Jimi Hendrix," he recalled. "I went in the car with Jerry Garcia, which took us about an hour to get to the backstage area from the hotel, which was only a minute away because there were hundreds of thousands of kids in the way."
"And Jerry got me so stoned. I didn't remember that I spent the entire day before the concert started at night with Jerry. When Jerry Garcia got you stoned, you were ready for surgery."
It wasn't for another several years that a security guard who had been present that day reminded him.
"People say if you remember Woodstock, you weren't really there," Gross joked. "Well, baby, I was there."
Gross hit the stage Monday morning with Sha Na Na just before Hendrix, playing a set that included "At the Hop" and "Earth Angel". Was he nervous, playing in front of hundreds of thousands?
"I was never nervous," he said. "I've only ever been nervous that a check wouldn't clear."
The check from Woodstock did indeed bounce.
But it was that festival that presented the launch pad for the rest of Gross's career.
"I remember being on stage after we played at Woodstock, watching Jimi Hendrix play the Star Spangled Banner, and what crossed my mind was very simple," Gross said. "I thought, he's making music only he can make. I need to make music only I can make. I'm leaving the band."
Gross left Sha Na Na a few months later in 1970, citing his desire to work on original music.
"In life, we all copy, when we're young. And then one day, we realize that copying will get you a job in a cover band. If you ever wanna be who you are, you have to find yourself."
Still enrolled in Brooklyn College and well-known on campus, Gross received his degree in political science and theatre in 1972. He would go on to write and record hundreds of his own songs, including the 1976 hit "Shannon". Putting his theatre degree to work, he performed in the road company of the hit Broadway musical, "Pump Boys and Dinettes" in 1981. Later, in the mid-2000's, he wrote his own one-man theatrical show called "One Hit Wanderer" which he toured with extensively. He has worked with artists like Dion, Jim Croce, and The Beach Boys, and created his own label, Zelda Records.
These days, Gross splits his time between Nashville and Naples, Florida, but continues to write songs and plans on releasing his new album by the end of the year. He's currently working with Roger Cooke, who wrote songs like "Long Cool Woman in a Black Dress" for The Hollies and is the only British songwriter to be inducted into the Nashville Songwriters Hall of Fame.
"It's been a wonderful life, to know all these great artists and to be involved at the renaissance of songwriting," he said. Though he laments that music festivals are sometimes all about the money, he still credits Woodstock with being "a triumph of hope for the young generation."
"If you said to me, a dopey kid, a chubby kid from Brooklyn was gonna have hit records… the idea that these things would be possible for me, to have this life I've had, only happened because I was a fucking idiot with no sense of reality," he said. "Because I believed I could will anything to happen."
You can keep tabs on Henry Gross and his ever-growing body of work by visiting his website: http://www.henrygross.com/