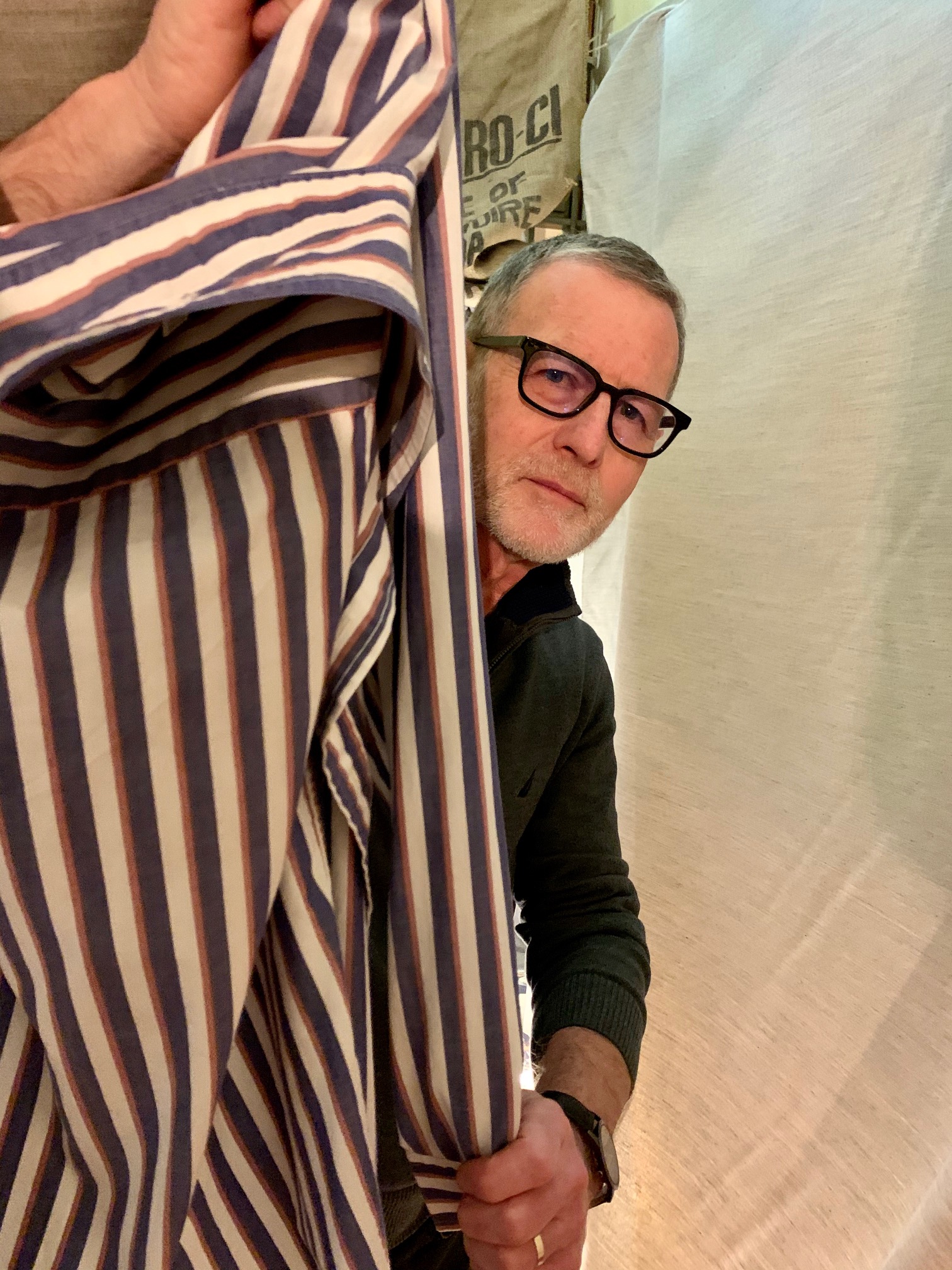 Written By Paola Sacerdote
Take a trip down memory lane to a time of an unforgettable situation. With his new art installation "I Know More Than I Can Say," artist Alberto Marcos Bursztyn invites everyone to unpack the suitcase of those stored memories, write words you wish you could have said but didn't, or simply just stand and observe the situation, refreshing your thoughts more and more of that moment. 
   Through "I Know More Than I Can Say," which is now open in the lower level of BC's library, Bursztyn explores his memories as a young Jewish teenager from Argentina migrating to New York. The installation contains a collection of items related to his migration.
"There is a wide variety of things here," Bursztyn explained. "Most of them are old, and most of them are items that associate with home, or moving, or being in an unstable or unclear place." 
   Some of the items are covered with bed sheets. This comes from a memory that's remained with Bursztyn of his mother covering their old furniture with bed sheets, so they would be free of dust for the next owners. The installation also includes a special lullaby "Arrorro mi niño" from his childhood memories. 
   "Many of these things that are sort of traces of early experience before we have language, and it led me to think about my own experiences growing up and being in a place where a lot of things were not said because of the military dictatorship," said Bursztyn. "Things were under wraps, and you know what's going on, but you don't talk about it."
   In moving to America, he felt between places, stuck between a shrouded familiar past and a new unsettling beginning in New York. In search of a brighter future, Bursztyn enrolled as a student at Brooklyn College, and later achieved a PhD in psychology at Columbia University. Since then, he's become a child psychologist, author, a psychology professor at Brooklyn College, and a Brooklyn-based artist expressing psychological meanings through his artwork.
   Students will have the opportunity to meet the artist himself for the grand opening of "I Know More Than I Can Say" during the third week of this February. Another artwork of Bursztyn's, "In My Grandma's Workshop," has been on display outside the library's Woody Tanger Auditorium since 2016; "I Know More Than I Can Say" is the first large-scale installation in the library basement.
   "I was so happy to occupy this space [that]has never had an artistic installation and to be the first one at the library to do something here," said Bursztyn. "And I hope that in the future, it would become a space for more art as well."
   Bursztyn wants to connect to his audience and hear their thoughts on his installation. He has left a marble notebook on a small table for people to leave comments, either anonymously or leaving personal information, so he can write an e-mail reply.
   "I attempt to create an environment that is evocative of the things I want to communicate, but also a place for anybody who sees it to access experiences, memories, thoughts that might in some way enrich their lives," Bursztyn explained. "Sometimes the artist is not even aware of the extent to which the art reflects his or her self."