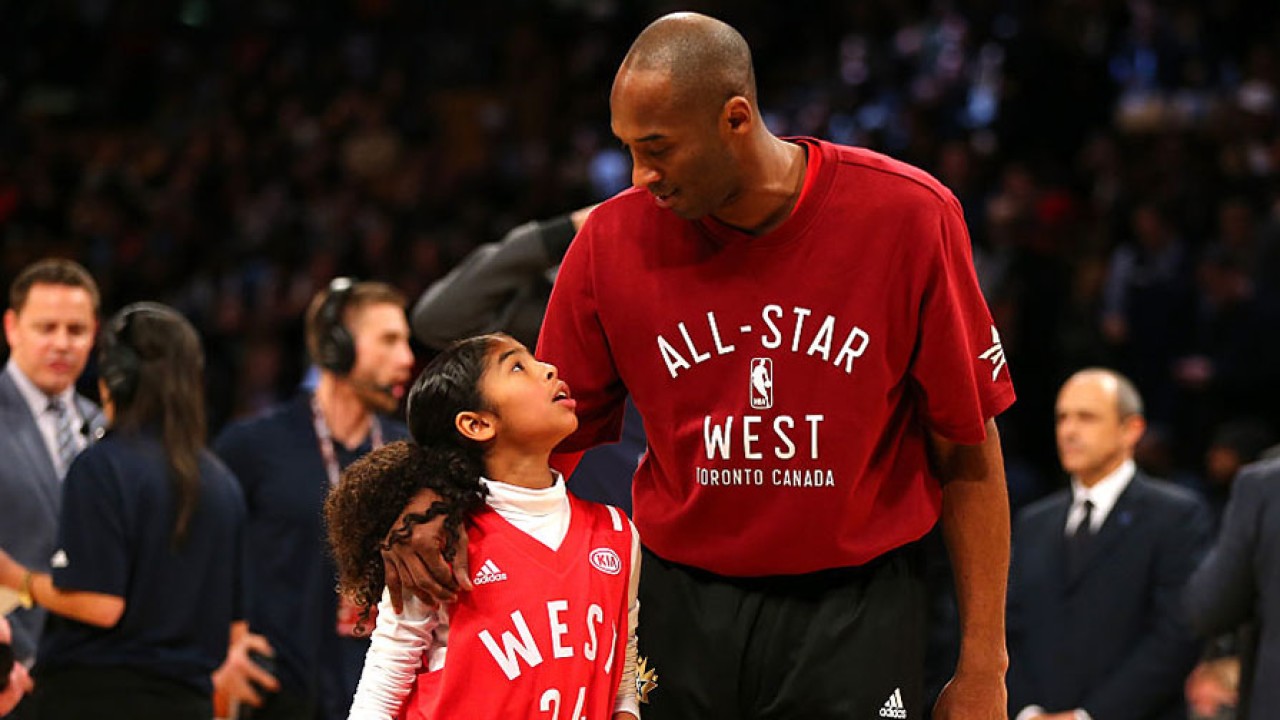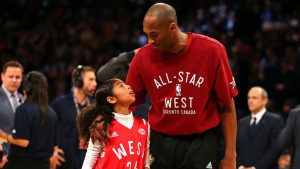 We mourn the death today of Kobe Bryant, his daughter Gianna "Gigi" Bryant, and seven others, following a catastrophic helicopter crash in Calabasas, California, on Sunday, January 26. He was 41-years old. 
   Kobe Bryant was a five-time NBA champion, two-time NBA Finals MVP, and undisputed top-10 player of all time in the sport of basketball. Kobe also won league MVP for the 2008 season. His single game record of 81 points is still the second most of all time. 
   Kobe's legacy stretches across multiple generations, through people of different backgrounds, countries of residence, and circumstances. Not everyone was a fan of Kobe, but all respected him, for when he showed up on your television screen, you could be absolutely certain he was going to give his all. 
   Kobe embodied many characteristics we all hope to achieve: resilience, courageousness, dedication, and adaptability. After his 60-point final game of his career, Kobe retired, and many people rightfully wondered how such an obsessor of basketball would handle stepping away from the game. Instead, Kobe's retirement went seamlessly. He wrote a letter to the Players Tribune, which became the animated short film "Dear Basketball," which won an Oscar in 2018. 
   Kobe's time away from the game also allowed him to spend more time with family, especially with his daughter Gianna, or "Gigi", a big fan of basketball, who Kobe says was the reason he began watching basketball again. Throughout this season, Kobe and Gigi were often enough spotted courtside discussing the game, as Kobe gave his daughter a breakdown of what and why certain things were happening, with one clip of this instance going viral in the past few weeks. We weep for the loss of 13-year-old Gigi, a girl Kobe said "for sure" wanted to play in the WNBA, a girl who had such a bright future in front of her, and whose personality was so unabashedly like her father. 
   We also weep for the other victims of the crash, including longtime college baseball coach John Altobelli, his wife Keri and their daughter, Alyssa. If it is any consolation, we can rest assured Kobe and John were there for their families in their final seconds, and their love was unmistakable and so powerful it transcends life and death.
   Kobe Bryant leaves behind a legacy with so much depth it is hard to gather it all. Gen X'ers, Millennials, and Gen Z'ers alike all threw their crumpled-up paper in the garbage can and yelled out "Kobe." Nearly everyone knows what the mamba mentality is, which is, among other things, to be fearless in the face of adversity. 
   The sports world and the world itself will not be the same after this devastating event. The wounds left behind will take time to heal, if they ever will, and even for the majority of us who never met Kobe, he had an immense impact on our lives, and that cannot be overstated. 
   In the hours following his death, support poured in from across the sports world. In all eight of the NBA games played Sunday, each team began the game with either a 24-second shot clock violation, or an 8-second backcourt violation in  honor of the two numbers Bryant wore over his career with the LA Lakers. 
   We grieve and send love to Kobe's wife Vanessa Bryant, his surviving daughters, the Altobelli family, and the families of the other fallen passengers. If there is anything left to do now, it is to send love into the world at a time that needs so much of it. That and to always adopt the "mamba mentality" in anything we set out to do; that is what Kobe would have wanted.