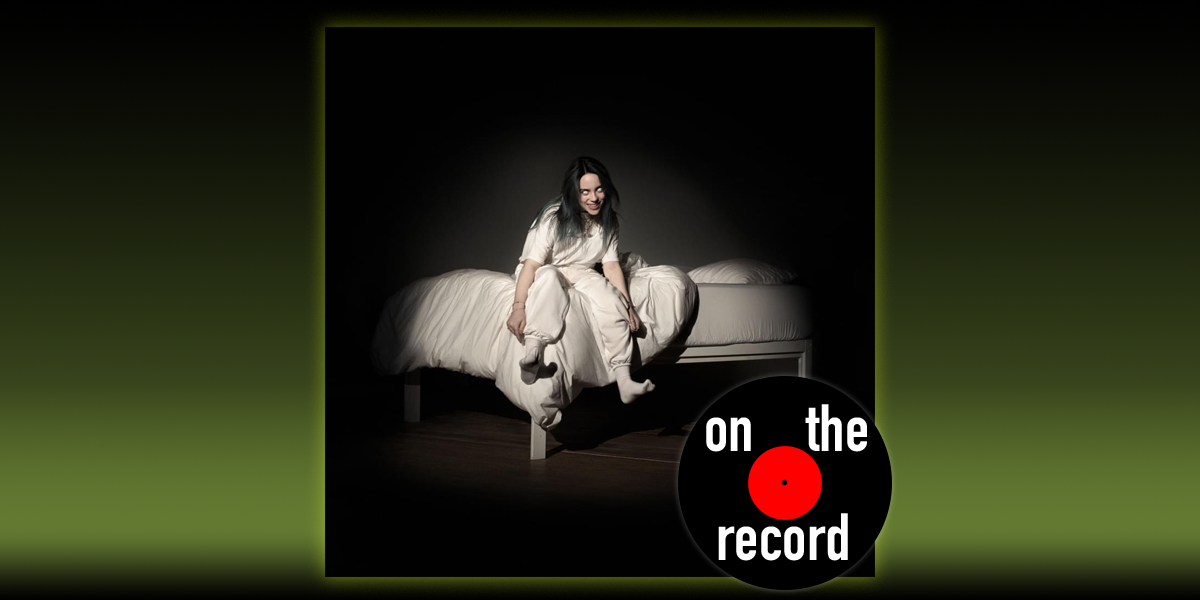 I went to one of the trial sessions for the now-infamous Harvey Weinstein. That name, synonymous with countless blockbuster films, is now also synonymous with a level of greed, power, and brutality that most of us couldn't imagine. Or maybe we could, and chose to sweep it under the rug because that was easier. I willingly chose to go to the courthouse, but being twenty feet away from him wasn't even the most difficult part — it was knowing that this situation is so much bigger than Weinstein.
   I was asked to cover the trial by a journalism professor. Our class of only four students wasn't necessarily expecting such a hefty assignment for the first week of classes. We split up, and ironically, it was the two women in the class who volunteered to rise before dawn and head to the criminal courthouse in Manhattan. Maybe it was something subconsciously buried in us, something about us as young women feeling the need to do our part or stand in solidarity. Maybe, like true journalists, we were just honoring our usual desire to have our fingers on the pulse of what's going on. The more people against him, the better. Alongside dozens of others, we waited outside in the cold. We went through metal detectors, switched off cell phones, and sat in our assigned seats. Before long, without warning, Harvey Weinstein shuffled into the courtroom. It was as though all the air had been sucked out of the room. 
    Weinstein looks a great deal different than he did fifteen or twenty years ago. An automobile accident took its toll and he now uses a walker. He stoops over his feet, and though he's only 67, he looks much closer to 80. But it seems to be a remarkable coincidence that he began using the walker around the same time that the trial began, and I'm sure he'll take all the sympathy he can get. It's true — if you take one look at Harvey Weinstein, it's difficult to imagine that he is physically capable of the acts that women have accused him of. 
   But that, of course, isn't the point of the trial. The point is that he was capable at one point in time. And he knew it damn well.
   On the day I went to the courtroom, the jury heard from a handful of corroborating witnesses, each taking the stand in an effort to bolster the victim's testimony. An ex-boyfriend of one of the women testified that, yes, his then-girlfriend had indeed come home in hysterical tears because her meeting with Weinstein had included the offer of a movie role, but only if she agreed to sexual favors. He told her that was the way the film industry worked, and if she wanted to make it as an actress, this was a lesson she must learn. 
   Weinstein appeared quiet during the proceedings. But when he left, he wheeled to the elevator with this attorney by his side and the pair were smiling — as though there wasn't a worry to be had. I felt sick. 
   And it's not just the movie business, of course. The music industry is no stranger to this type of predatory behavior, and there are hundreds of women, eager to cut a record or sign with a major label, who find themselves face to face with men like Weinstein. When you're young, you may not even be able to recognize what's happening until it's too late. 
   This week I listened to Billie Eilish's debut record, When We All Fall Asleep, Where Do We Go?, which took home a Grammy for Album of the Year. Her brother served as the clearly quite talented producer for the album, and the entire thing was put together in his small bedroom studio.
   Eilish's voice is soft, almost meek, and seems to float through the melodies of her tracks. The hits like "Bad Guy" and "Bury a Friend" will fit perfectly into any club setting, but it's the simpler songs that caught my attention. On "Xanny", jazz-like chord progressions and melancholy lyrics indicate that Eilish and her brother aren't out to make forgettable music — they want to stand apart.
   Eilish only just turned 18 in December. This album, though highly praised, is very much an album about figuring stuff out — about fear, loss, and pain. Being a young woman in the spotlight makes all of those things ten times harder, and her sudden success means the pressure is on to make more chart-breaking music. I can't help thinking about how deeply depressing it would be if the harsh realities of the business took her down before she had the opportunity to grow as an artist. 
   We can hope that there is more accountability in the arts industry today than there was 15 or 20 years ago, and we can hope that when young stars like Billie Eilish come around there won't be a looming record label executive to take advantage of them. We can only hope.