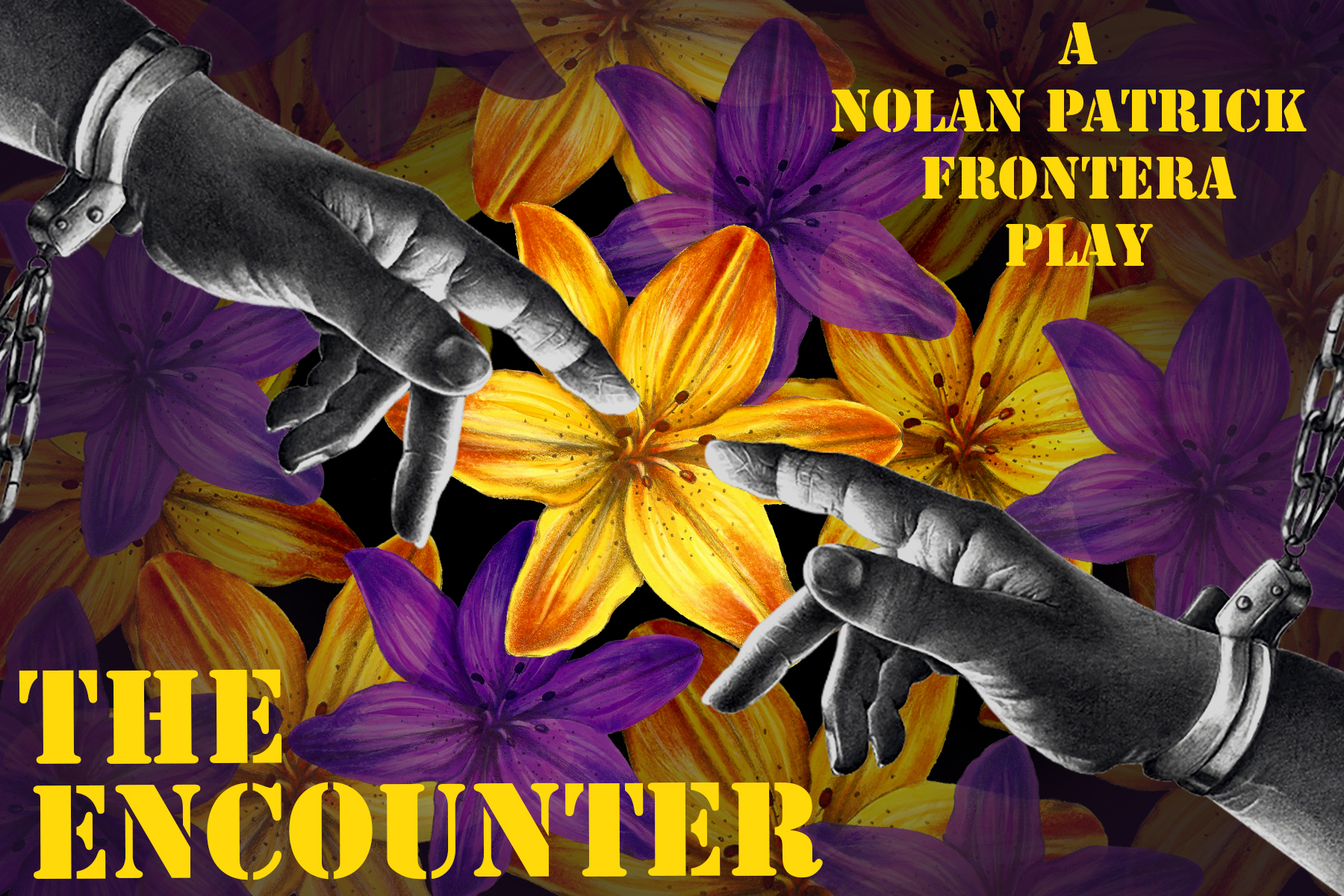 Written By Michela Arlia
 I sat down on the campus West quad on a rare sunny and warm weekday in February with a BC undergraduate student who wrote and directed a new show that debuted last night at the Hudson Guild Theatre for New York City's annual New York Theatre Festival. 
   There is an assumption that any undergrad on campus writing and directing their own original play are majoring in the arts and took on the project for a class or thesis, but there is a minor twist to this playwright.
   Nolan Frontera, class of 2020, is a history major who has had this particular work sitting on his bedroom shelf for over four years, and just recently decided to take a shot with it. His play, The Encounter, tells the story of a boy and lady who are shackled to a table in a cold and dark room without any knowledge of where they are or how they got there. This unusual encounter forces them to get to know one another after having never met. 
   "In its most simple form, it is about two lost spirits reconciling a once lost love. It's about the existential question of life and existence. It's about finishing one'sown fate. It's about the unconscious." Said Frontera.
   Frontera's journey to the world of theatre is a unique one. He is not a major in any arts department on campus, and his passion stems from his high school days. Performing in shows in various roles during his four years in high school taught Frontera to not steer himself away from a career in the theatre, just an education in it. After performing some theatre in Kingsborough Community College, he says he chose history because it allowed him to expand his horizons. 
    "I chose History for my undergrad because I knew it would polish me as a thinker, keep me very cultured, and give me the research skills required to discover people, cultures, and voices that I would never have the chance to ever encounter." Said Frontera. "I think art school kills artists […] So I figured that I'd learn something, rather than learn something… and yes there is a difference," said Frontera.
   Stumbling upon the New York Theatre Festival after hearing about it through word of mouth, Frontera submitted his play and got very lucky. After working on the project for years, his many rewrites, artistic choices, and hard work paid off. He got a slot in a pristine festival. 
   While the high of presenting work to the general public excited Frontera, things did not always go smoothly. 
   In the beginning of the writing process, he took on director Wes Goodrich, fellow alumnus of the high school Frontera attended and a film/directing alumni of Pace University. While the two started their journey together full of ideas and excitement, the audition process forced a wedge in their artistic relationship. "The previous director and I had creative differences with casting. He wanted two particular actors that I was not too fond of. We respectfully agreed to disagree, and I took over," said Frontera.    
   Another obstacle faced by what was now the director/playwright one man band was support from patrons, or lack thereof. 
   "Social Media is a blessing. Facebook, Instagram, Snapchat, Twitter. As for the department, they haven't really helped with promotion. But luckily, you guys [the Vanguard] did, and I appreciate that," Frontera said of the promotion of his play. 
   Frontera has received some help from Maria Ann Conelli, Dean of the Performing Arts at BC in allowing him to obtain rehearsal space on campus free of charge. 
   "Without her, it would've been very difficult." Said Frontera.
   The young director's reaching out to the department and having the Dean on his side should have been enough to send out some promotion out to the students and faculty of the college.
   Despite all the obstacles faced by the production team, Nolan Frontera and his small yet mighty cast will take the stage for a limited time at the Festival.
   The Encounter will be playing now through March 7th at the Hudson Guild Theatre on W. 26th Street in Manhattan.