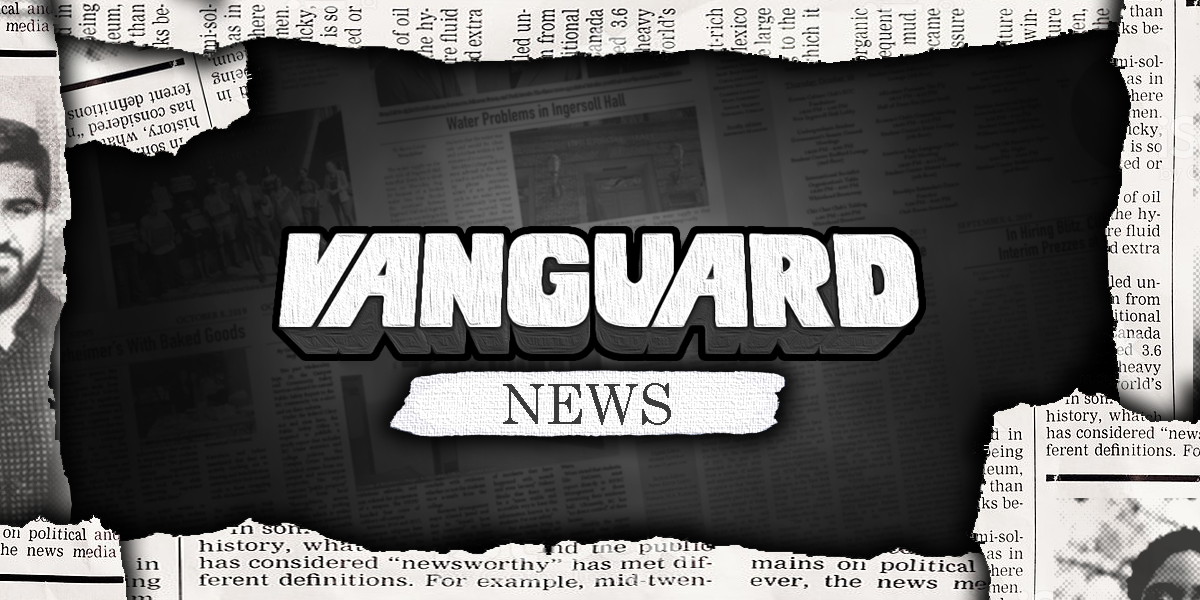 Due to the pandemic, graduation ceremonies have been canceled across CUNY, and while a virtual commencement is planned, outgoing seniors don't seem too happy about it.
   In an e-mail sent out on Wednesday, Apr. 22, college president Michelle Anderson announced that in lieu of the planned ceremony at the Barclays Center, BC will host a virtual graduation celebration on Thursday, May 28.
  "This is not a replacement ceremony; nothing could replace an in person commencement," Anderson wrote. "Given the uncertainties of the pandemic, though, we cannot say when we might be able to host an in person celebration."
   "For now, we will work hard to make our virtual graduation very special."
   Despite Anderson's words, Dean of Student Affairs Ronald Jackson notes that the graduation ceremony is neither a "graduation" nor a "ceremony" in the traditional sense. He calls the festivities, which will take the form of a series of pre-recorded videos uploaded to the college website, a "virtual celebration."
   "While the site will go live on May 28th, there won't be any live participants," Jackson told The Vanguard. "It will be a series of pre-filmed videos congratulating and acknowledging students which can be accessed [at] any time beginning May 28th."
   One feature of these videos, originally intended for the cancelled ceremony at the Barclays Center, is that graduates will have their names read out individually during the ceremony. During the videos, each senior will have their name, photograph, and a senior quote displayed on screen. Although many students were not able to have professional graduation photographs taken before the college shut down due to COVID-19, the college will allow students to upload their own photos for the video. In addition, per the prompting of several campus LGBTQ groups, students whose preferred names don't match the one on file can request for their preferred name to be displayed instead.
   Despite the virtual commencement, students are devastated by the loss of a physical graduation ceremony.
   "I was so looking forward to graduation," said Maria-Isabelle Parada, an outgoing senior majoring in Journalism and Media Studies. "I had my whole day planned out. I had some family members traveling overseas from my home country, Colombia."
   "Obviously, all of that is postponed," Parada opined.
   Perhaps the biggest complaint from students has been that despite the graduation ceremony being cancelled, seniors who would like a cap and gown need to buy them online by Sunday, May 10, to the tune of $30 (not counting shipping).
   Students are not happy about needing to spend their own money on graduation regalia for a virtual ceremony, with several taking to social media to express their outrage.
   "I worked my butt off in person [and paid] non-virtual thousands of dollars for my degree," commented senior Business Management major Syntia Alabre. "Why in the world do I have to pay for a cap and gown for a virtual ceremony?"
   As of press time, a Change.org petition demanding the college "do the right thing" and pay for students' caps and gowns has 215 signatures.
   "Students still deserve the chance to wear their cap and gown to their college graduation," the petition reads. "We propose using the money that would have gone to space rental for the cancelled commencement ceremony to pay for these costs."
   Ronald Jackson says that while the administration is aware of the petition, it doesn't have the funds to pay for graduates' regalia.
   "The funds from commencement do not come from student activity fees, and we don't charge a graduation fee as other schools do," Jackson explained. "We use the funds earned through auxiliary services such as the cafeteria, vending machines, etcetera [to pay for commencement.]"
   "With the college operating virtually, the amount of funds collected has been greatly diminished."
   There are no stated plans for an in-person commencement as of press time, and it is unclear when (if ever) such a ceremony could take place. But while the circumstances of this year's graduation are far from ideal, most students understand that they'll have to make do with virtual commencement.
   "My family is a bit sad because this is sort of the day we've all been waiting for since I've started college, said Rukhsana Zafer, a graduating Communications major, "but we understand it's in the favor of everyone's safety."