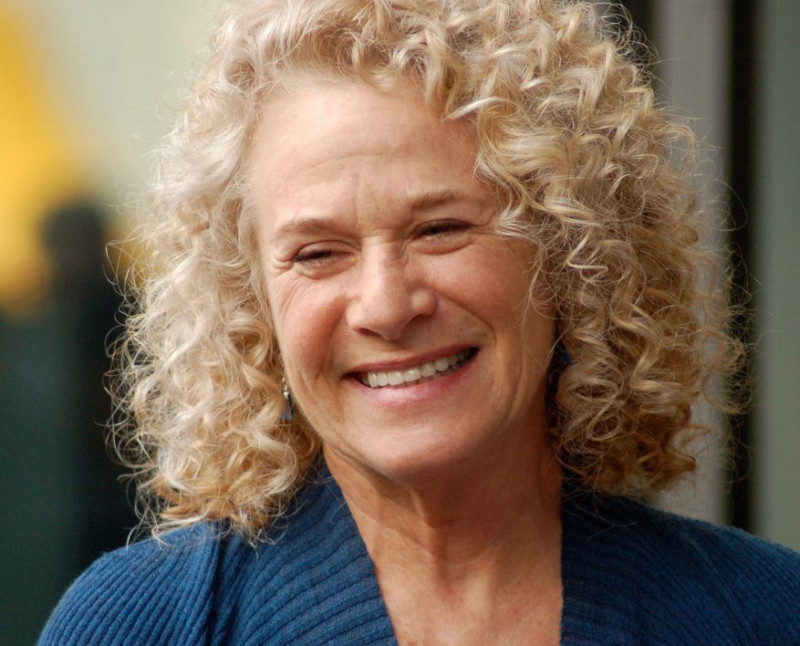 On the Record — Before They Were Big, They Were CUNY
   They say if you can make it here, you can make it anywhere. What they might forget to leave out, is that our very own beloved CUNY has served as the starting point for many musical icons. In no particular order (least of all talent), here's a list of some of the brightest musical stars whose roots can be traced back to CUNY.
Paul Simon (Queens College)
There are a handful of things that are just quintessential New York: a bagel with lox and cream cheese, a bright yellow MetroCard, Coney Island, and Simon & Garfunkel. Paul Simon, an authentic Jewish New Yorker with immigrant parents, majored in English at Queens College and graduated in 1963 – perhaps the closest he could get to a professional education in lyricism.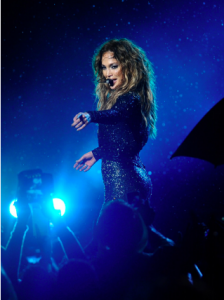 Jennifer Lopez (Baruch College)
The rumor goes that Bronx-native J.Lo enrolled in Baruch College in order to please her parents, and that she left after only one semester to pursue an acting career. Who cares? It counts. 
Jerry Moss (Brooklyn College)
CUNY isn't just at the center of the stage, it's also behind the scenes. Jerry Moss, who graduated with an English degree from Brooklyn College, founded A&M Records in 1962, which went on to house huge acts like Peter Frampton, Joan Baez, The Police, Supertramp, and Cat Stevens. It operated until 1999 when the following individual stepped into the picture…
David Geffen (Brooklyn College)
Enter: David Geffen, one of music's most influential producers. Unlike Moss, Geffen dropped out of Brooklyn College after one semester, but his eyes were set on Los Angeles, where he developed multiple record labels and made albums with artists like Jackson Browne, John Lennon, Joni Mitchell, Bob Dylan, Warren Zevon, and Tom Waits. Today, both Geffen Records and A&M Records still exist under the watchful eye of Universal Music Group — Brooklyn boys have to stick together. 
Jimmy Iovine (John Jay College of Criminal Justice)
Producer Jimmy Iovine, another man behind the scenes, is notorious throughout the music community as being hard as hell to work with, but simultaneously the best in the business. He's responsible for albums like Tom Petty's "Damn the Torpedoes," Dire Straits' "Making Movies," and Stevie Nicks' "Bella Donna." Iovine helped launch the careers of multiple artists, including Nine Inch Nails and Eminem, and co-founded Beats with Dr. Dre in 2008. Before that, he studied at the John Jay College of Criminal Justice, where, yes, he dropped out.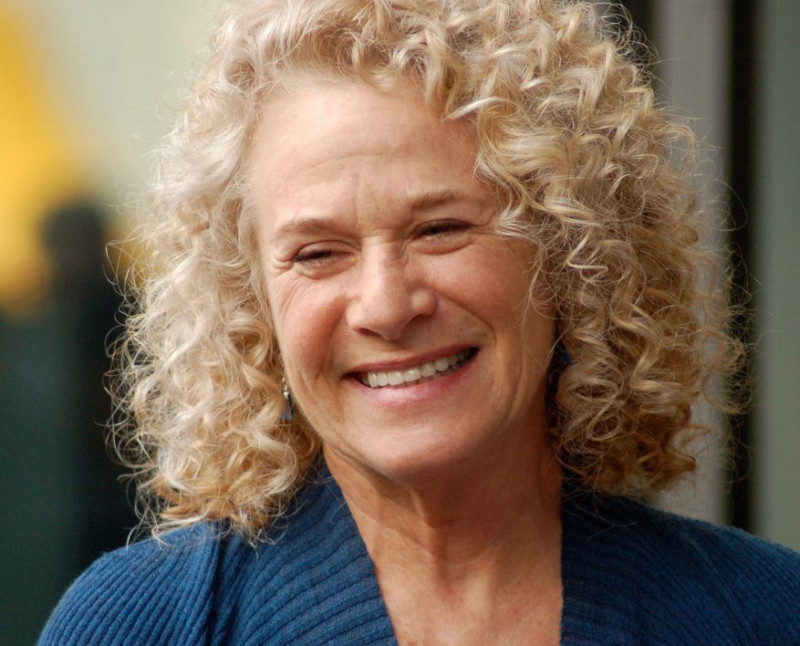 Carole King (Queens College)
Legendary songwriter Carole King might take the cake for the most CUNY-created artist on this list. Her parents, Sidney and Eugenia, apparently met in an elevator when they were students at Brooklyn College in 1936. King went on to attend Queens College where she met her first husband and collaborator Gerry Goffin. (And yes, she knew Paul Simon back in the day. New York is a big town, but not that big.)
Henry Gross — Brooklyn College
Last summer, I interviewed Henry Gross, who graduated from Brooklyn College with a dual degree in Political Science and Theatre in 1972. Graduating from college is a wonderful accomplishment, but for Gross, his claim to fame actually happened before that. Playing as a teen in the local music scene, Gross would occasionally jam with Jimi Hendrix before his big breakthrough, and in 1969, Gross became the youngest person to perform onstage at Woodstock at the age of 18 as a member of Sha Na Na.
Nick Valensi and Nikolai Fraiture — Hunter College
"New York City cops, but they ain't too smart," wrote The Strokes in the summer of 2001 – a statement if ever there was one. The track was removed from the physical CDs following the terrorist attacks in September, but no one forgot about the blunt honesty that The Strokes advertised. Their guitarist, Nick Valensi, met drummer Nikolai Fraiture when they were both students at Hunter College.
Bobby Darin — Hunter College
It's important to remember that CUNY's history stretches considerably far back. Bobby Darin, the crooner behind trackers like "Mack the Knife," "Beyond the Sea," and "Dream Lover" spent two semesters at Hunter College before dropping out to pursue his acting career.
Rob Swift — Baruch College
Another cornerstone of the New York City music scene is undoubtedly the world of DJs, hip-hop, and R&B. Rob Swift, a member of the turntablist group The X-Ecutioners, incorporated all of those styles into his own personal sound. He graduated from Baruch College with a degree in psychology in 1995. Swift took notes from greats like Grandmaster Flash, Quincy Jones, and Herbie Hancock and he now teaches — yes, teaches — deejaying and turntabling techniques at The New School in Manhattan.
Salt-N-Pepa — Queensborough Community College
What happens when the worlds of two nursing students at Queensboro College collide? You end up with Cheryl James and Sandra Denton – Salt and Pepa, respectively — starting one of the most fabulous hip hop groups of all time. Joined by DJ Spinderella, the trio paved the way for generations of future female MCs, including…
Cardi B — Borough of Manhattan Community College
Cardi B may have dropped out of the Borough of Manhattan Community College, but perhaps it was for the best, since her fame took off shortly thereafter.
Robert Moog — Queens College
In 1964, the first commercial synthesizer hit the musical market, changing the production game forever. Its inventor, Robert Moog, received a degree in physics from Queens College. Hundreds of artists utilized the new tool to create a hip artificial sound throughout the '60s and '70s, including The Beatles, Heart, Rush, and Pink Floyd.
Alan Vega — Brooklyn College
A staple of the city's downtown music scene in the late '70s, Alan Vega earned his degree from Brooklyn College in 1967, before heading off to form a band, Suicide, with Martin Rev. Among his other accomplishments, Vega is credited as the first musician to describe his band's music as "punk."
Ira Gershwin — City College of New York
Sometimes, sibling rivalry turns out for the best. Ira Gershwin dropped out of CCNY, but he went on to write pieces like "The Man I Love", "I Got Rhythm," and "They Can't Take That Away from Me" with his famous younger brother George Gershwin, setting a precedent for American composers for years to come.
Gene Simmons — College of Staten Island
"Now listen, if you wanna be a singer, or play guitar, man, you gotta sweat or you won't get far // 'Cause it's never too late to work nine-to-five // God gave rock and roll to you, gave rock and roll to you, put it in the soul of everyone." What would New York City be without Kiss? Bassist and vocalist Gene Simmons received a degree in education from Richmond College, a division of what is now the CUNY College of 
Staten Island. Good thing he went on to school us all in rock 'n' roll.