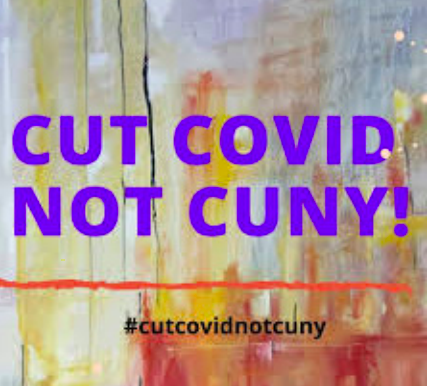 Written By: Allison Rapp and Gabriela Flores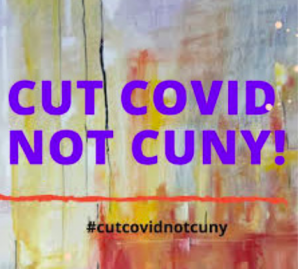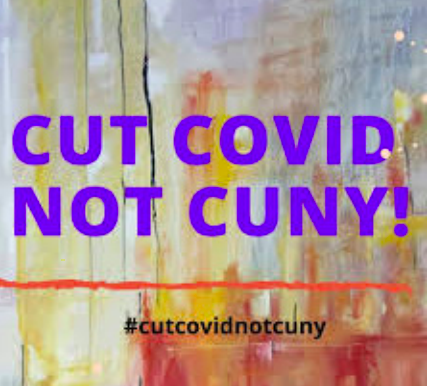 Due to the coronavirus pandemic, New York State will likely implement budget cuts across state agencies as tax revenues are projected to fall by $13 billion. For CUNY, these budget cuts could lead to fewer available classes for students, an increase in overall class size, and more uncertainty for adjunct lecturers. 
   In early May, CUNY spokesperson Frank Sobrino told The Chief Leader that the university has a reduction target of $31.6 million for the next fiscal year. The CUNY administration advised colleges to be prepared for impending financial loss, and that each school should begin to figure out how to close the gap.
   In response to these potential cuts, Brooklyn College, and other campuses, are making tentative plans to reduce course offerings for the Fall 2020 semester by up to 25 percent. 
   On Monday, April 20, department chairs, in consultation with the Master Planning Committee of the Faculty Council, began compiling course plans with these possible cuts. By Tuesday, May 5, they had to submit their plans to BC deans for review. As of now, no final course cuts have been made.
   "The COVID-19 pandemic has had a major, negative impact on the state economy," said BC spokesperson Richard Pietras. "While the CARES Act will provide support directly to Brooklyn College students in need in the form of emergency grants, we await guidance from the U.S. Department of Education to discover how CARES funding will help the College."
   "Without additional revenue from the federal government, however, the state anticipates budget cuts across state agencies needed to close a $13 billion shortfall in tax revenues." 
   As far as external assistance goes, Brooklyn College is slated to receive $17.6 million in assistance via the newly instated CARES act, a COVID-19 relief fund for state and local governments. At minimum, $8.8 million of this projected funding can be allocated for emergency student grants. However, this money has yet to materialize. 
   "Allowing college presidents to call for cuts now, before the university's budget situation is clear, undermines the entire university. It is dangerous for all of us," said Barbara Bowen, president of CUNY's faculty union, the Professional Staff Congress (PSC), in a video posted on the association's website. "Above all because it sends the message that cuts to CUNY are inevitable and acceptable. They are neither. What the university should be doing at this moment is demanding new investment in CUNY." 
   In opposition to these cuts, PSC has enacted a virtual petition to keep all staff on board. PSC has also suggested a possible alternative solution: those with executive positions at CUNY taking pay cuts to recoup some of the lost money from the budget.
   However, according Brooklyn College PSC chapter president James Davis, this might not be enough in the long run. 
   "Even if you were to look for a cut from the people on the executive compensation plan, you would be able to save some money if they pushed that through," Davis said, "but it's nowhere near on the scale of what might be needed going forward to actually fund the college."
   In response to CUNY's projected loss in city and state funding and BC's course cut proposal, BC Anthropology adjunct professors, many of whom are also PhD students at the CUNY Graduate Center, have created the #CutCOVIDNotCUNY initiative. They've launched Twitter, Instagram, Facebook, and YouTube accounts to raise awareness around the 25 percent course cut proposal and possible alternatives, such as taxing the wealthy. 
   Through social media, the adjuncts have shared their concerns of income and health insurance losses, exceeding class size limits, and other disadvantages that can result once proposed course removals are finalized. 
   "CUNY is located in the epicenter of the pandemic and to propose austerity measures at such a time is simply cruel. Instead of going after the billionaires and the ultra-wealthy, Governor Cuomo wants to eliminate a source of income and health insurance from people that need it to survive," said BC student and Anthropology Club President Abhayvir Singh, a supporter of #CutCOVIDNotCUNY. "The proposal to cut these sections will further burden our under-valued and under-compensated adjuncts."
   The proposal has been in flux. Many department chairs are trying to determine how to keep as many people on the payroll as possible to avoid austerity measures. As of now, many have been able to trim duplicative sections that are underfilled. 
   Some others planned to submit proposed cuts that are significantly less than 25 percent. However, in doing so, they initially ran the risk of their adjunct budget being withheld, and possibly having all department adjuncts under their discretion fired. As of now, the repercussions for not proposing a reduction of 25 percent remain unclear. 
"They're trying to do it with integrity and compassion," Davis said of the department chairs, "but they're not in a position to exercise a lot of compassion because they're being asked to do something really pretty brutal."
   Davis noted that the initial direction from CUNY administration did not mention anything specifically about 25 percent cuts.
   Some senior professors, such as those in the Political Science Department, have offered to potentially take a pay cut in order to keep department adjuncts on board. Though, as BC and Queens College Anthropology adjunct Kelsey Chatlosh mentions, this is simply another form of austerity.
   "That pay isn't much either for the amount of work and effort that it takes to get there, and I think a lot of us who are adjuncts want to get there someday ideally," said Chatlosh. "The logic of austerity is still there […] Once they start making cuts in one place, it just keeps coming." 
   Of course, for Brooklyn College adjuncts and others across the CUNY system, overcrowded classes, along with job instability and low salaries, are nothing new.
   "I do remember distinctly in 2017, possibly in 2018, I had three classes of 60 to 65 students in each section," said Amanda Schreiner, a doctoral student at the CUNY Graduate Center who's been working as an adjunct at Brooklyn College since 2010. "So that was extremely problematic just because the class management for that was insane."
   Schreiner noted that transparency has been an issue in regards to the current cut proposals, and that some department chairs had more leeway than others, with some outright refusing to submit plans. What little information adjuncts have been given has come in slowly.
   Similarly, most BC students think the administration's lack of openness regarding the consideration of this proposal and CUNY budget cuts is unfair. To the manager of  @cuny_brokelyn_college Instagram account, who documents broken BC amenities with the intent of advocating for more funding, the absence of student and faculty involvement in the proposal has its "history of austerity in the context of CUNY." 
"I look at it with more of a nuisance element. They are building on old precedents to make it even more difficult, to increasingly privatize these institutions and make it less affordable for those who need it," said the account manager, who asked to remain anonymous. "That's why it's important to educate people on not just policies that are present right now, and not just on the proposals that are trying to be put into place, but also the fact that this has been something in the works for a while."
   Other students think the BC administration's decision to plan for 25 percent course removal is reasonable given the state's projected $13 billion tax revenue loss due to the pandemic. Nonetheless, for film-major Paola Muñoz the decision to plan cuts early on before the finalization of the CUNY budget has its downsides. 
   "I don't blame them [BC administration], seeing all the underfunding in our school. The reason I would understand what they are doing is because it seems like they are trying to avoid a disaster," said Muñoz. "But in trying to avoid a disaster, in a 'timely manner,' it backfires because people will face losses, like professors who can lose their health care and their jobs potentially."
   BC adjuncts will be notified of which classes they've been appointed on May 15th, but they're hoping that students will also begin to recognize the implication these cuts could have on their education.
   "Brooklyn College students are so active," said Anthony Harb, a BC adjunct who's also taught at BMCC and Medgar Evers College. "I think that putting energy into this from the student body alongside all of us – the professors, the faculty – would be a really powerful way for all of us as a community to say 'let's take back our quality public education' and realize that that's possible. With a huge collective fight, we can make CUNY look like what it should look like."