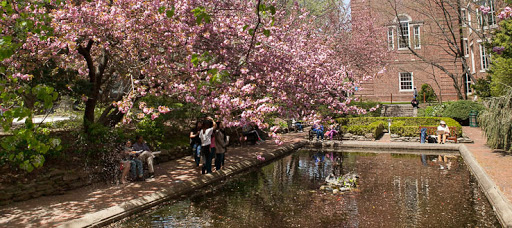 Written by Ryan Schwach and Zahra Khan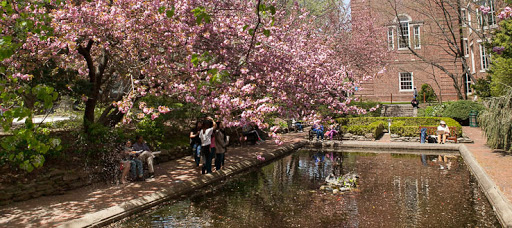 For the first time in its 90 year history, Brooklyn College will be mostly closed to students for the Fall semester, as the majority of classes go online due to the Coronavirus pandemic. 
    The mostly expected news came in an email Monday form Provost Anne Lopes. 
    "In accordance with CUNY policies and guidelines, our modality will be distance learning. Almost all courses will be delivered in a remote format," she wrote. 
    The key words in that sentence being "Almost all courses," because many classes that can be given in hybrid form can be carried out to some extent in person, It is unsure which classes specifically will be conducted in this matter. 
   As for club operations, "Clubs will not be operating on campus, however student clubs and organizations are still able to operate remotely. Access to campus will be restricted, but services will continue to be provided remotely," a BC spokesman told the Vanguard. 
     Students and professors alike have mixed reactions to the call, most, with some clear disappointment, but believing it is the best call to ensure safety of Brooklyn College's population. 
    "I miss and love the in person contact and learning, but to be in a small room with over ten people right now or even in the fall is very soon!!! said BC student Christina Kristen, "It's scary." 
    Others admit that studying at home is not always the most ideal environment, and doesn't have many of the perks of being able to work in the campus library or on the quad. 
     "Though I have no legitimate and healthy atmosphere to study at home, I'd rather adjust myself  to this whole remote learning thing than actually the classes be held in-person. Brooklyn College is literally the worst place for a virus to spread," said Biology student Maheenul Nadim. 
    Of course, along with any move comes detractors, especially in the age we live in today. 
   "This "remote learning" is some bs. You get far less for your money's worth and a lot of students end up learning nothing," said BC student, Grald Ster, "Compared to just a couple decades ago we're far less likely to die from diseases. When my grandpa was a kid they had polio but they didn't shut down schools for that," he told the Vanguard. 
    Brooklyn College generally does not have a reputation for cleanliness, looking no further than the bathrooms and the anointed nickname "CUNY Brokelyn College." This reputation makes some students doubt the college's ability to ensure on campus safety for students and staff. 
    "Our campus was never prepared for this pandemic, we could barely find sanitizer dispensers or well ventilated rooms, and no automated sinks," said BC student leader and former USG presidential candidate, Michael Davis. " If we are to ever go back in person we'd need a revamp of our infrastructure, better pay and protection for staff so we can have more workers who can clean," he said. 
    Another point of contention is whether or not students should have to pay full tuition for the online learning, since it is not the full experience students are generally used to paying for. With many students and families struggling amid the financial ramifications of the pandemic, a steadily rising tuition only adds to the issues. "The fact that a global pandemic is causing distance learning and completely erases the idea of having a traditional college experience, tuition should absolutely be waived," said Ethan Milich, the newly elected president of USG. 
  Prior to the official announcement, some professors had already been told to prepare to shift their class into an online format. "We are disappointed about learning not happening in the classroom," said English professor Zach LaMalfa. 
   Regardless of the disappointment, LaMalfa and others realize this is the path to learning safely in the fall. 
   "I'm sad about it, but it's the right decision," he said. 
   Although much is still unknown on how BC will manage the unprecedented move, campus officials, students, and professors alike brace for what will be something new for all of us.  
     "We are preparing for the fall semester and working diligently to ensure the health and safety of our community by making decisions based on the most up-to-date scientific evidence and by implementing rigorous health and safety measures," Lopes wrote in her message to the BC community.