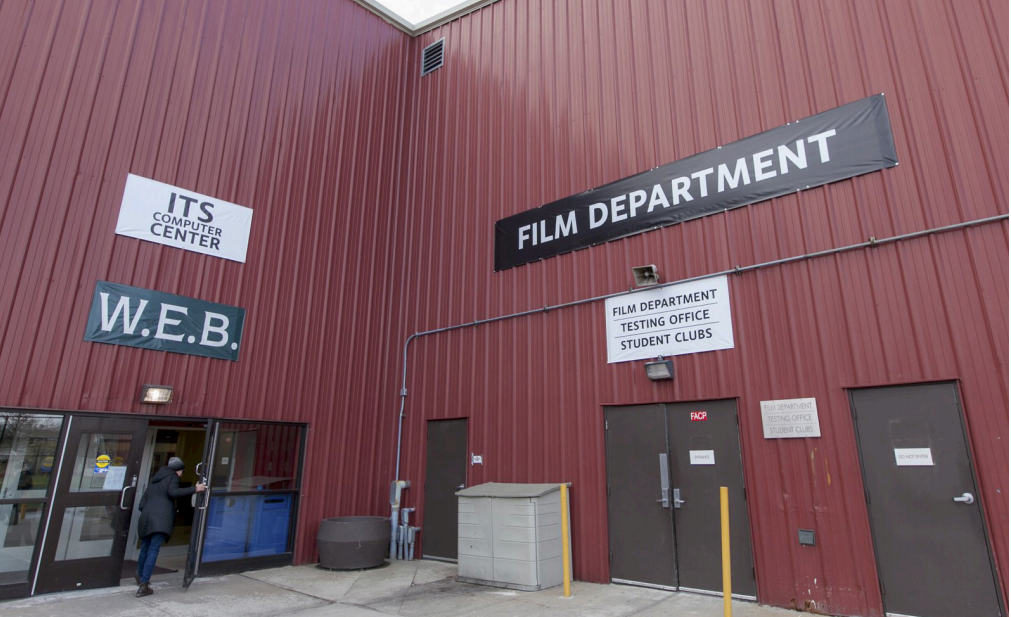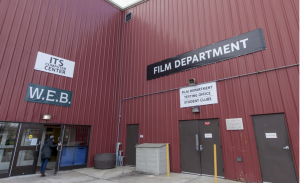 As Brooklyn College adapts to remote learning, how and when hybrid courses will begin for the fall semester is still up in the air for the theatre and film departments. There will be thirteen hybrids across all departments in the college, including the physics and earth and environmental sciences department.
  "We will be attempting to run a small number of hybrid engagements on the campus this fall to help with the performative aspects of actor training," said Kip Marsh, the chairperson of the theatre department.  
  The department hopes to have five hybrid acting courses: Voice Production for the Actor I and III, Movement for the Actor I and III, and Acting for the Camera. 
  Those pursuing a master in fine arts acting degree will most likely be placed in these hybrid courses due to their small class sizes. This will leave the classrooms less congested and therefore allow social distancing guidelines to be more easily carried out.  Before any hybrid course can move forward, however, the department must submit their plans to the Reentry Review Board.
  Marsh has had to "submit a reentry plan [to the Board] that details how [they] would like to be able to use the campus for classes and performance engagements."  
  "The Reentry Review Board is very thorough in its assessment of campus usage plans and often sends a department's plans back for modification or redirection," Marsh said. 
  Marsh is uncertain of how long the process should take, but expects hybrid classes to span from early October to mid-November for graduate students in these courses. 
  "My first class will be October seventh on campus with my second year MFA students, and October eight with my first year MFA students," said Judylee Vivier, a professor in the theatre department.
  Anne Lopes, the Provost and Senior Vice President for Academic Affairs has joined the Response and Reentry Task Force.  
  "It has been both exciting and challenging to be part of the Task Force," said Lopes. "The criteria we used for considering requests for a hybrid class was based on the need for students to use equipment or learn to use equipment that is housed on campus for the delivery of the degree program."
  The undergraduate film department is only offering one hybrid class for undergraduates this semester, a cinematography class, according to Annette Danto, the chairperson of the undergraduate film department. Hybrid classes for the Barry R. Feirstein Graduate School at Brooklyn College include 3D Computer Animation I, Computer Animation 3, Production Workshop 1, and Special Topics in Cinema Arts 1 and 2, as listed on CUNYfirst. 
  "Our WEB Film Department doesn't have the proper air filtration system, so we've been told that it's unsafe for students, faculty, and staff to spend time in the building during the pandemic," said Danto.
  Lopes listed a few things the Task Force takes into consideration when reviewing a proposal for a hybrid class, including "requested rooms and ventilation, number of times each student will be on campus, plans for disinfection of equipment, signage posting, and the cleaning schedule for the space."
  Like the theatre department, Danto says the film department is still combing through final details of their hybrid classes. The class will be virtual for the most part, but will include "two hands-on lighting workshops."  
  "These workshops, as per the college's health and safety guidelines, will only involve five students at a time working with the instructor in a large studio space," Danto stated.  
  Everyone must also wear a mask and maintain social distancing.
  "At the core, theater and performing artists are storytellers and communicators, and engaging with our community to tell stories and communicate difficult social dilemmas is the primary opersuit, regardless of the form in which it happens," said Marsh.  
 All theatre courses are currently online, but Kip sees online learning as a unique challenge that allows students to "produce work remotely," a necessary skill for actors in today's climate.
  The same can be said for the film department. Students will receive their sound equipment kits, which will allow them to work on projects from their homes.  
  "We are most concerned about everyone's health and safety so we are doing our best to come up with creative solutions for our hand-on craft classes which rely on equipment usage," said Danto.
According to CUNYfirst, the Earth and Environmental Sciences department will have one hybrid course: Field Mapping. The Physics department will also have a hybrid course called Modern Physics Laboratories. Neither departments were available for comment.