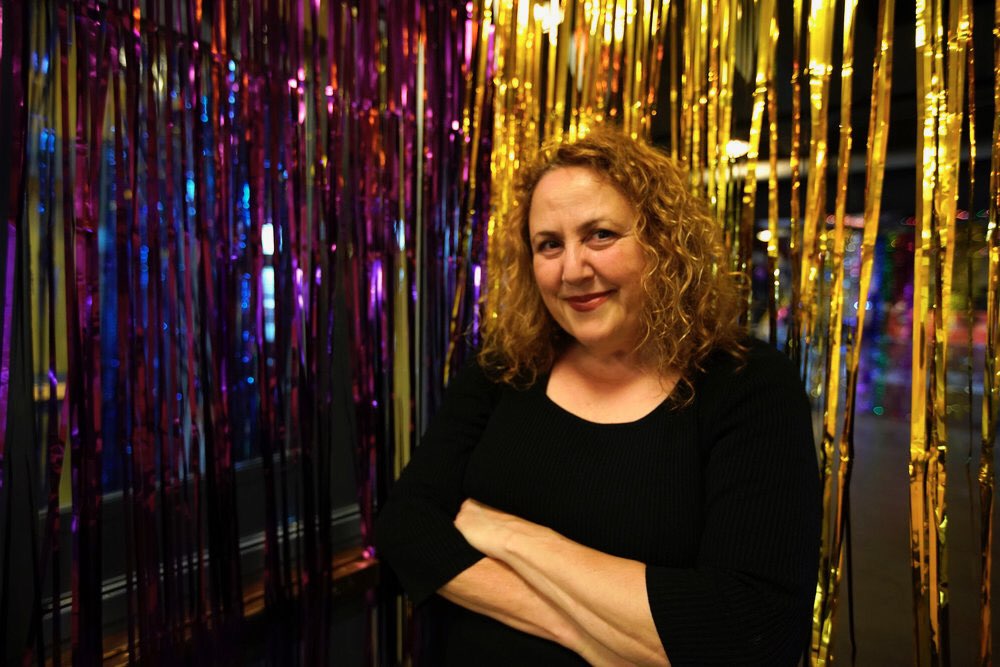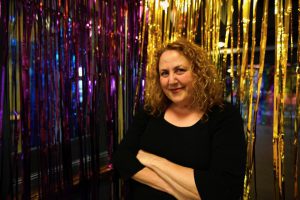 Therese Shechter is an award-winning filmmaker whose reputation precedes her, but not in the way you would think. Shechter is the founder of Trixie Films, a feminist production company that focuses on the intersection of "humor, activism, and personal storytelling" to question the perceived pillars of womanhood.
   On Dec. 3, Shechter gave Brooklyn College students in "American Dreams and Realities," a course offered in the Departments of History and American Studies, a secret trailer for My So-Called Selfish Life. It's her most recent project, to be released sometime in 2021 that questions something often associated with womanhood: motherhood.
   "It basically looks at what it means to say 'no' to motherhood and what it means to reject the thing that you were told was the most important thing in your life," said Shechter. "It can speak to anyone who's ever thought about what their destiny might be and how to get there."
   The trailer for the film addresses motherhood as something that is expected of women or something that is put on a higher pedestal than any other achievement. These perceptions are challenged by clips of interviews with different women who share their own experiences in feeling pressured to have children by societal standards and why this is problematic. 
   Prior to filming, Shechter recruited people to share their perspectives in the piece through a variety of routes. This included asking around, reaching out to people who had been writing about the topic, and people she met in Childfree Facebook groups.
   "The film is really a mix of the personal stories of a group of really amazing people…and politics and pop culture and history all mixed in together to tell this story from different angles," said Shechter. 
   Perhaps the most interesting way some people became involved in the film, however, was through a survey Shechter had conducted to find out what other people's experiences were when it came to deciding not to have children. Through Facebook shares, the survey quickly amassed a large amount of attention and engagement.
   "It's the only thing I've ever done in my life that went viral," Shechter laughed. "It scared me to be perfectly honest, but it was really great, and I thought 'oh, I guess there's a film to be made here.'"
   For Shechter, however, filmmaking was not always on the horizon. As a child, Shechter wanted to be an artist, and this led her to studying graphic design in college. After years of working for newspapers in both Canada and the United States, Shechter got bored and realized that she did not want to work as a graphic designer for the rest of her life.
   "When you really love doing something and you still feel like you don't want to do it anymore, that's a good time to listen to your gut," said Shechter. "I decided what I really wanted to do was go to film school."
   While in film school, Shechter was offered an internship at Tribeca Productions in New York, and she has lived in the city for the last 20 years while making her own films. Due to the expenses of living in New York, Shechter has also continued to work as a graphic designer to help make ends meet.
   "Being a documentary filmmaker is not the road to riches that you may think it might be," said Shechter. "I still do a lot of graphic design to pay my bills."
   Despite the hard journey, Shechter is glad that she chose this path and believes there are many factors that have allowed her to succeed. Shechter credits her family for supporting her work, as well as her background as a white, middle class girl that she believes opened doors for her that otherwise would not have been open due to racial and income inequality. 
   Shechter also credits not having any "attachments" as another major factor that brought the conversation back to the theme of her upcoming film.
   "I didn't have anything getting in the way of making decisions for myself and what I wanted to do," said Shechter. "I fully
believe that had I been partnered, my partner wouldn't have thought twice about doing it, but I wouldn't have thought about it, and that's when you get into the gender stuff."
   One of the themes explored in My So-Called Selfish Life is the idea of maternal regret in which women have children and soon realize this is not what they wanted or feel as if they have ruined their lives. This theme, among others, has occasionally earned Shechter some criticism from different voices.
   "I have been accused of being an antinatalist which I am actually not. I think people should have children if they want them," said Shechter. "I have also gotten some interesting pushback from the Childfree community…I've been called 'a breeder-pleaser.'"
   Regardless, Shechter attributes a lot of this criticism to be based on the idea that she is selfish, which the film's title directly references. Shechter does not dispute this assertion.
   "I am selfish! I am also not selfish. It kind of depends on what I'm doing," said Shechter. "It's okay to be selfish."