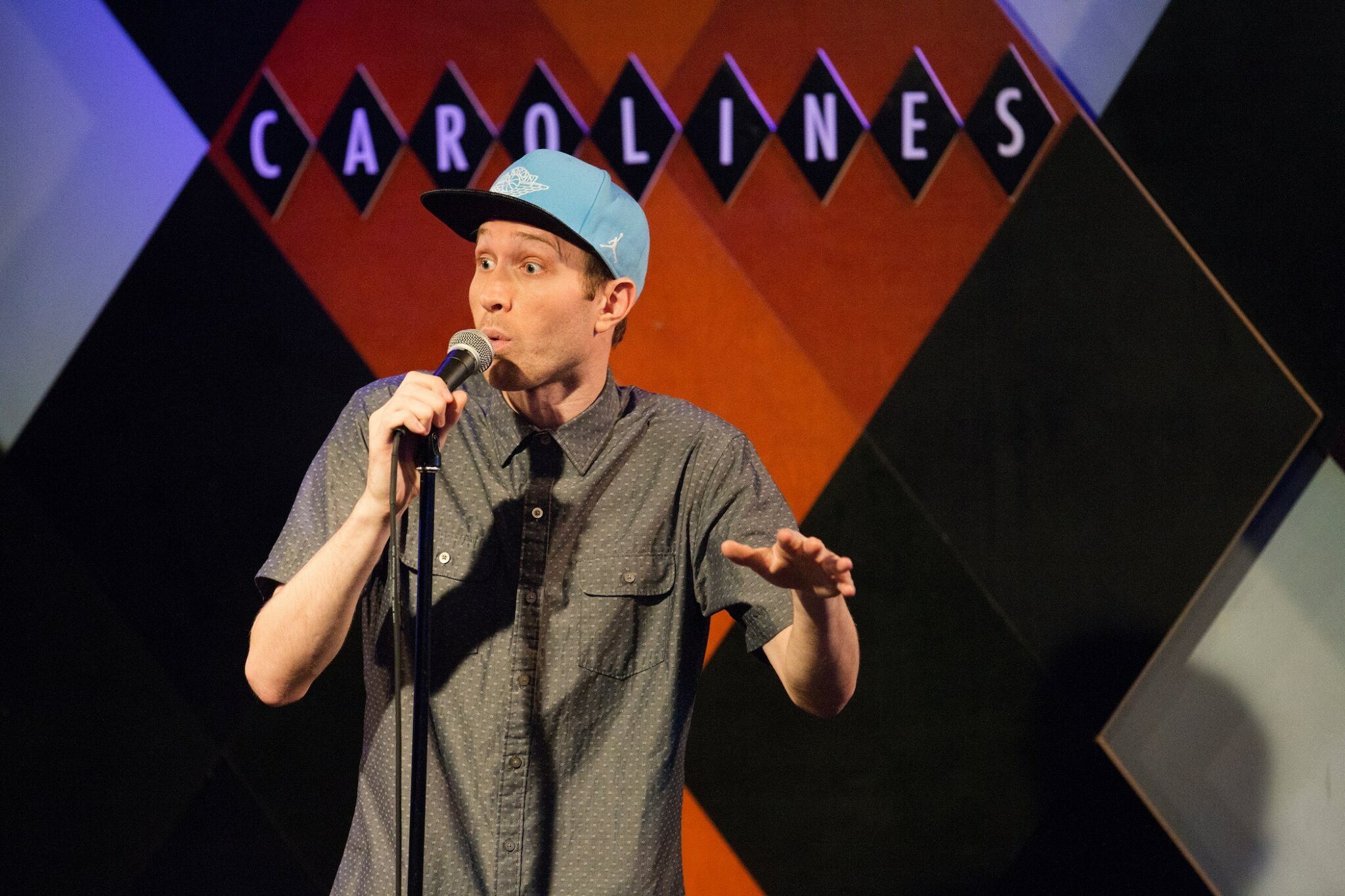 When Joseph Vecsey was applying to colleges over a decade ago, he only had one thing in mind. He wanted to go to film school. 
   "I was looking to get into film, and I somehow stumbled across Brooklyn College," said Vecsey. "I didn't know what to expect."
   Today, Joseph Vecsey is a jack-of-all-trades with credits as a comedian, writer, actor, producer, director, and editor. He's worked on a variety of projects in the roles, from his very own comedy sketches like Broke Comedians in Transportation Getting Water to big-budget films like Grown Ups 2 and Top Five.
   On Jan. 26, Vecsey joined Daniel Lugo, the president of the Brooklyn College Film Alumni Association, to discuss how Brooklyn College impacted his career.
   Before going Hollywood, Vecsey's only exposure was open mics and small bar shows throughout New York City, which he began doing during his first year at Brooklyn College at 19-years old.
   "I would be editing in the Brooklyn College lab…and I would get on the bus and go do stand-up in Brooklyn and then come back," said Vecsey. "That was the amazing thing about Brooklyn College. The lab was open until 2am. sometimes."
   Vecsey's coming and going strategy would soon become an essential part of his Brooklyn College career, but on a much grander scale. When presented with the opportunity to intern on the set of FX's The Shield, Vecsey had to leave Brooklyn College for a month.
   "I had to get permission from all the professors, and every professor let me go but…I had to stick with the curriculum," said Vecsey. "I think most people wouldn't have thought I would even be allowed to leave for that long and keep up with the work, but all the professors understood…it was meaningful."
   According to Vecsey, his biggest concern was getting permission from his "very strict" Greek Philosophy professor but to Vecsey's surprise, he told him to go for it. 
   "He looked at me and he says, 'I don't like it, but you should go do this,'" said Vecsey.   "Honestly, it sticks out to me to this day, and that's why I love Brooklyn College even outside of the film program because all of the professors were very understanding and really wanted to see everyone succeed."
   In 2012, after five years at Brooklyn College, Vecsey finally earned his degree in screenwriting, but he was missing from the graduation festivities.
   "I love that editing lab so much that…when graduation was going on on the side of the campus, I was editing," said Vecsey. "[Graduating] obviously meant a lot to me, but I wanted to get my video done, and I was like: do I want to edit or do I want to…stand in the hot [weather]?"
   Soon after graduating, Vecsey began working as a production assistant on Grown-Ups 2 where he first came in contact with Adam Sandler and Happy Madison Productions. From there, Vecsey went on to work with Sandler on various projects like The Do-Over and Hubie Halloween as a joke writer and co-producer, respectively. 
   During this time, Vecsey also continued doing stand-up comedy by opening for Rob Schneider, David Spade, and Adam Sandler, himself, who Vecsey refers to as his "comedic hero."
   "I have the same sense of humor…I love the way he's always writing [in] the movies, and a part of everything," said Vecsey. "So I just felt like…this is someone that I want to write for and work for."
   Despite his success, however, Vecsey still remembers his time at Brooklyn College. While he has left the campus behind, Vecsey has still encountered Brooklyn College by working with other alumni and remembering the different types of films he watched as a student in the program.
   "Brooklyn College was so great. I met so many good people that were very, very good at what they do," said Vecsey. "I learned so much at Brooklyn College, and I'm thankful they showed me all those films, because some of them, I never would have seen."
   When COVID-19 ends, Vecsey hopes to visit Brooklyn College again and possibly shoot something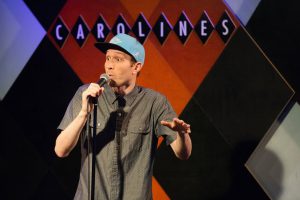 there, especially after seeing Will Smith grace the campus in the ending scene of Gemini Man.
   "I really miss the campus and miss being there," said Vecsey. "If we're ever shooting something in New York, and there is something that calls for that, I will definitely be the first to bring it up."