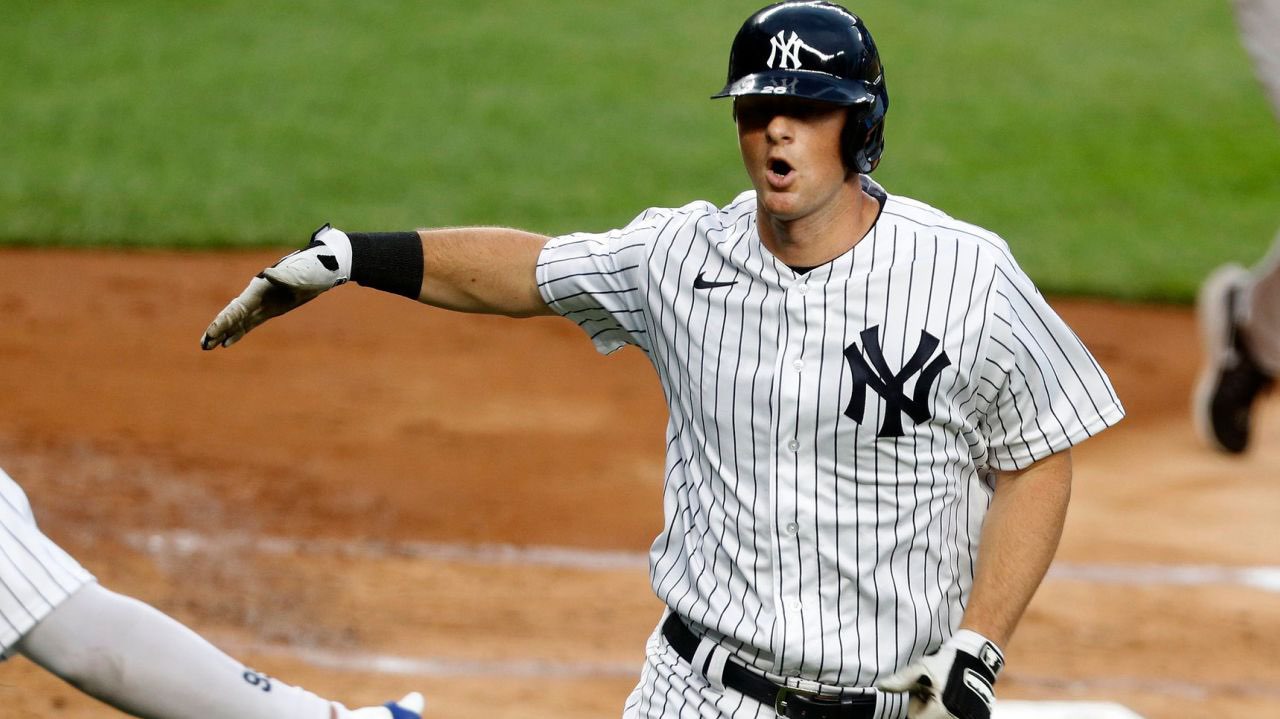 Written By: Nick Wilson
  When Yankees General Manager Brian Cashman was asked how he planned to improve the team this offseason, he consistently delivered the same message:
   "We are not dipping toes in various waters until [the LeMahieu situation] declares itself."
   Lemahieu was the Yankees best hitter in 2020, and arguably their most valuable position player overall since 2019. The type of "pure hitter" that hitting coaches salivate over because they're seldom found in today's era of baseball dominated by power and strikeouts. The type of player seen on the open market only a handful of times in a generation, and may appear even less frequently if the trend of player development continues in its current form. Lemahieu's becoming a growing rarity, so it's not difficult to understand why Cashman was so steadfast in his pursuit to retain such a player.
   What is difficult to understand is why retaining Lemahieu and doing virtually anything else was deemed mutually exclusive by New York's front office. Lemahieu and the Yankees did eventually come to an agreement, but not until mid-January. By this point, many formidable starting pitchers had already fallen off the board. To mitigate the economic consequences of a year without in person attendance, teams were willing to trade enormously valuable pitchers that would have otherwise netted a much higher prospect returns, or may not have been traded at all. The Yankees stuck to their convictions, while high quality pitchers like Joe Musgrove, Carlos Carrasco, Yu Darvish, and Blake Snell were all dealt to contenders.
   But Brian Cashman plays chess, not checkers. Just as many fans began to doubt Mr. Cashman, he pulled off a series of interesting moves, including trading for the highly regarded, but oft injured Jameson Taillon and signing the former Cy Young winner Corey Kluber. A pair of pitchers whose injury histories come with considerable risk, but when healthy possess pure talent that can be matched by few in the game. 
   The Yankees now enter 2021 with one of the most high risk, high reward rotations in baseball. Including the new editions of Taillon and Kluber, six of the team's nine pitchers who project to make starts in 2021 are either highly touted rookies, or pitchers who haven't started a professional baseball game in a full year. Excluded from that list is sinker baller Jordan Montgomery, who pitched a career high 155 innings in 2017, but hasn't pitched more than 45 innings since, and didn't go beyond the 6th inning a single time in 2020.
   Not only that, but this group will also be tasked with taking on the workloads of pitchers the Yankees lost to free agency such as James Paxton, Masahiro Tanaka, and JA Happ, who accounted for roughly 36% of the team's 2020 starts. Over a full season, this would account for about 280 innings. 
   In a normal year, getting 280 quality innings from any group of pitchers would be a tall task. Yet in a year where pitchers had their normal workout routines disrupted by COVID, getting that many innings may have become even more elusive. Pitchers who did not have enough time to ramp up and build velocity went on to pitch high stress, max effort innings in professional baseball games. Even the most dominant pitchers like Patrick Corbin of the Nationals are not immune to the effects of training in a pandemic. The otherwise dominant slider wielding slinger struggled in 2020, almost exclusively due to loss of velocity. 
   In a year where pitchers may be especially prone to injury, having so many high risk pitchers could lead to serious issues for the Bronx Bombers. Had the Yankees opted to target other players besides Dj LeMahieu earlier in the winter, they may have come away with safer, more durable pitchers such as Yu Darvish or Carlos Carrasco. The Yankees have proven each of the last five years that they have what it takes to make it to the postseason. And while it's difficult to criticize an overall brilliant offseason by one the games best GM's, the level of risk may have been avoidable. The Yankees have now addressed all their needs, while remaining under the luxury tax threshold, and avoiding the harsh penalties associated with going over the limit for a third straight year.