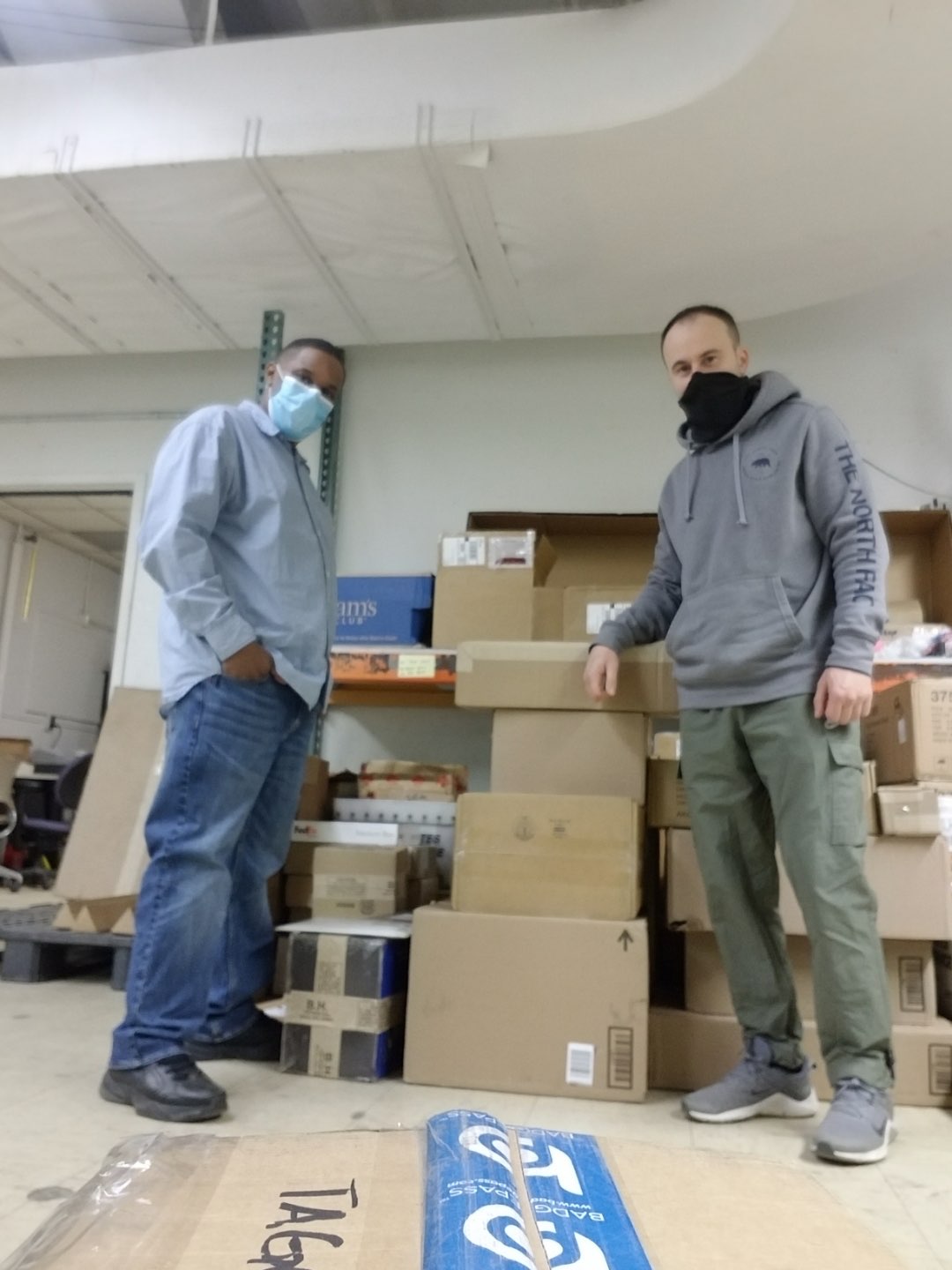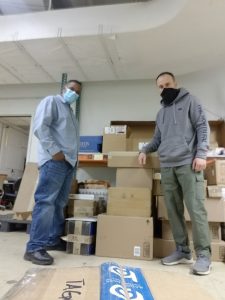 Last May, two months into online learning during a global pandemic, the BC Vanguard interviewed three of Brooklyn College's "essential workers." We spoke to three individuals, who even as classes and meetings went online, still went to work on campus every day. We followed up with them nearly a year later to see how their lives and jobs have changed within 10-months of the coronavirus pandemic. 
   When the Vanguard last spoke to Mike Gershner, who works at BC's Central Routing, he was alone and overworked.
   "I finally got my staff back, so I am no longer alone, you can only work on overdrive for so long," he told the Vanguard over the phone from his office in Roosevelt. "There's no vibrancy, but I'm no longer as lonely." 
   A year ago, Gershner's staff wasn't coming to work, and his responsibilities were piling up. He needed to deliver technology so students could continue their studies online, for example. Now that his crew has returned, and as most of the college's other blue-collar staff have come back, Central Routing has returned to its normal duties, which mainly include receiving packages sent to BC.
   Looking back on this time last year, Gershner is grateful for the bounds that have been made towards normalcy. "When I spoke to you last, everything was topsy turvy," he said. "There was so much uncertainty, now you can go out and get pizza."
    Although things have begun returning to normal for Gershner, who is awaiting his second dose of the COVID-19 vaccine, he thinks eagerly on when things will go back to the way they were.
   "I hope everything gets back to normal, I hope students come back, that's my biggest wish, they give it life," Gershner said.  "I consider myself lucky that I get to come to work and be healthy and see people…Things have definitely changed."
   Another one of BC's essential workers, William Borgeson, who works in Environmental Health and Safety, is working to ensure students and faculty remain safe on campus both now and when we fully return. Borgeson goes to campus most days and was working while talking to the Vanguard. 
   "It's certainly improved, it's almost been like exposure therapy I guess you could say," he said. "The general sentiment has improved." 
   Borgeson, who has also been vaccinated, works under BC's Coronavirus Task Force Chief Carrie Sadovnik, sanitizing the campus and keeping up PPE requirements. 
   "We are more of like a support function and continuous improvement," Borgeson said. When the Vanguard last spoke to him, the campus was mostly empty. Borgeson described it as "spooky," but normalcy seems to be creeping back in. "Then it felt like a ghost town, it feels a lot more lively now, a little more peppy as opposed to then," he said. 
   Borgeson said he is most looking forward to going to the Boylan Hall Cafeteria and getting coffee every afternoon, as well as NYC's nightlife once things reopen. "I am happy that things are improving," he said.  
   For Donald Wenz, Brooklyn College's Public Safety Chief, going to campus is at least a respite from the long days of Zoom meetings, though it has its challenges. "I'd rather be here than working remotely," Wenz told the Vanguard. Despite the lack of everyday traffic, Wenz's job, and that of his officers, has become more intricate with daily health screenings required of everyone on campus. "There's more stuff we have to do now," he said, "We have to track everyone." 
   Despite their efforts in monitoring the virus on-campus, contraction hit close to home. Wenz and his family were infected with COVID-19 in December, though they are now recovering. The virus also tore through the ranks of BC's Public Safety. 
   "It really took a toll on our personnel," Wenz said, describing a time when an officer came to campus with a negative test, only to later find out he was positive. This culminated in him infecting an entire shift of officers, affecting nearly a quarter of Wenz's total personnel. "We had an entire shift wiped out," he said.
   The virus also took the life of one campus security officer. "I give a lot of credit to the men and women who work for me that work every day under trying circumstances," Wenz said of his officers. 
   Although conditions are improving, Public Safety will continue facing challenges as the on-campus population grows, due to a shortage of officers thanks to COVID and retirements. "We won't have enough personnel to man every single gate like we have in the past," Wenz said. 
   Wenz is still awaiting guidance from the college on how things will run when we are fully on-campus, but he worries about the efficiency of current protocols. "If we have to go through the same procedures we are going through now, we are going to have tremendous lines on campus," he told the Vanguard.  
   Regardless of the challenges, Wenz is also looking forward to a normal day on the Brooklyn College campus. "I think a lot of us are looking forward to students being back and returning to normal," he said.