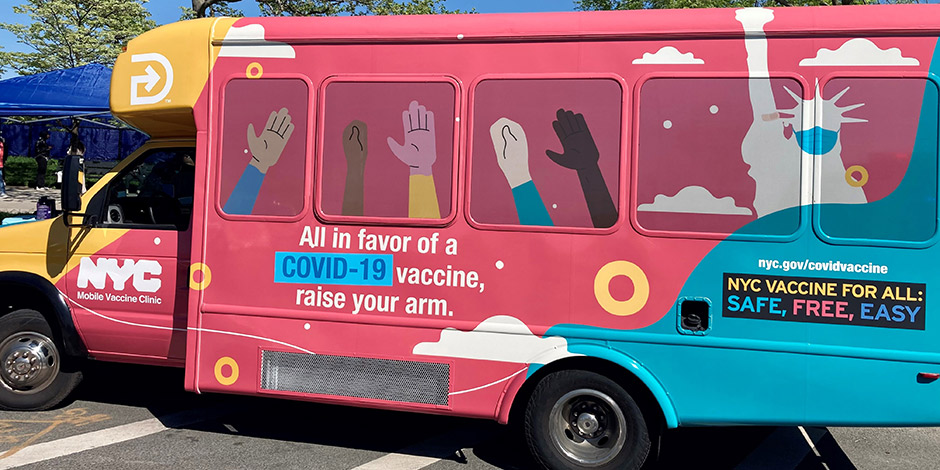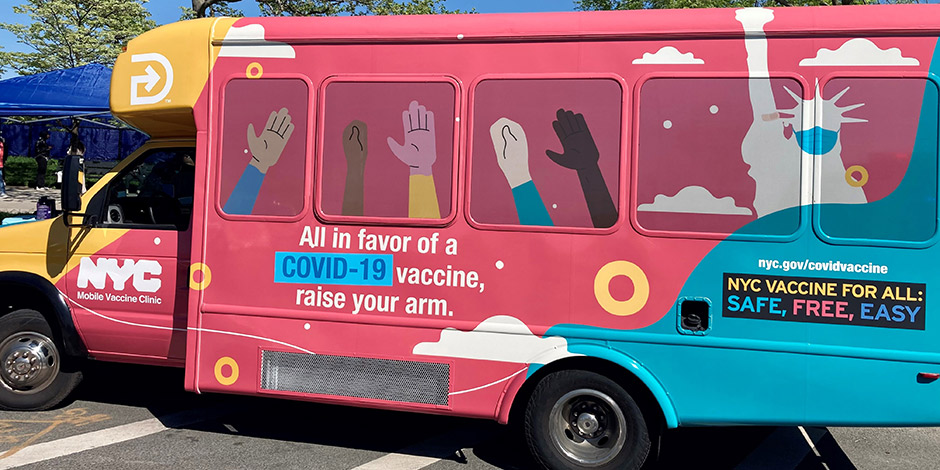 By Matt Hirsch
  Brooklyn College is hosting a "Vaccine Van" from the NYC Test & Trace Corps, offering Johnson & Johnson and Pfizer vaccines from Sept. 20 to 26. The shot is free, but there's an extra incentive to get the jab at the van. 
  "Folks getting J&J are eligible for the $100 incentive, and folks getting the first dose of Pfizer are also eligible and will receive info on how to get a second dose," BC Media Relations Manager Richard Pietras wrote to The Vanguard in an email. "This incentive is only for folks getting their first shot, so anyone getting a second shot won't be able to receive the $100 debit card." 
  The NYC Test & Trace Corps is a public initiative led by NYC Health + Hospitals along with the Department of Health and Mental Hygiene. The program sends vans all over the city with teams that speak Spanish, Mandarin, Russian, French, Yiddish, and Haitian Creole to help vaccinate New Yorkers with minimal language barriers. 
  The deadline for students to upload proof of vaccination to CUNYfirst is Sept. 27. Those who haven't received their first dose of the Pfizer or Moderna vaccinations yet need to get the J&J shot by Sept. 23 to meet the cut and avoid being withdrawn from their in-person courses.