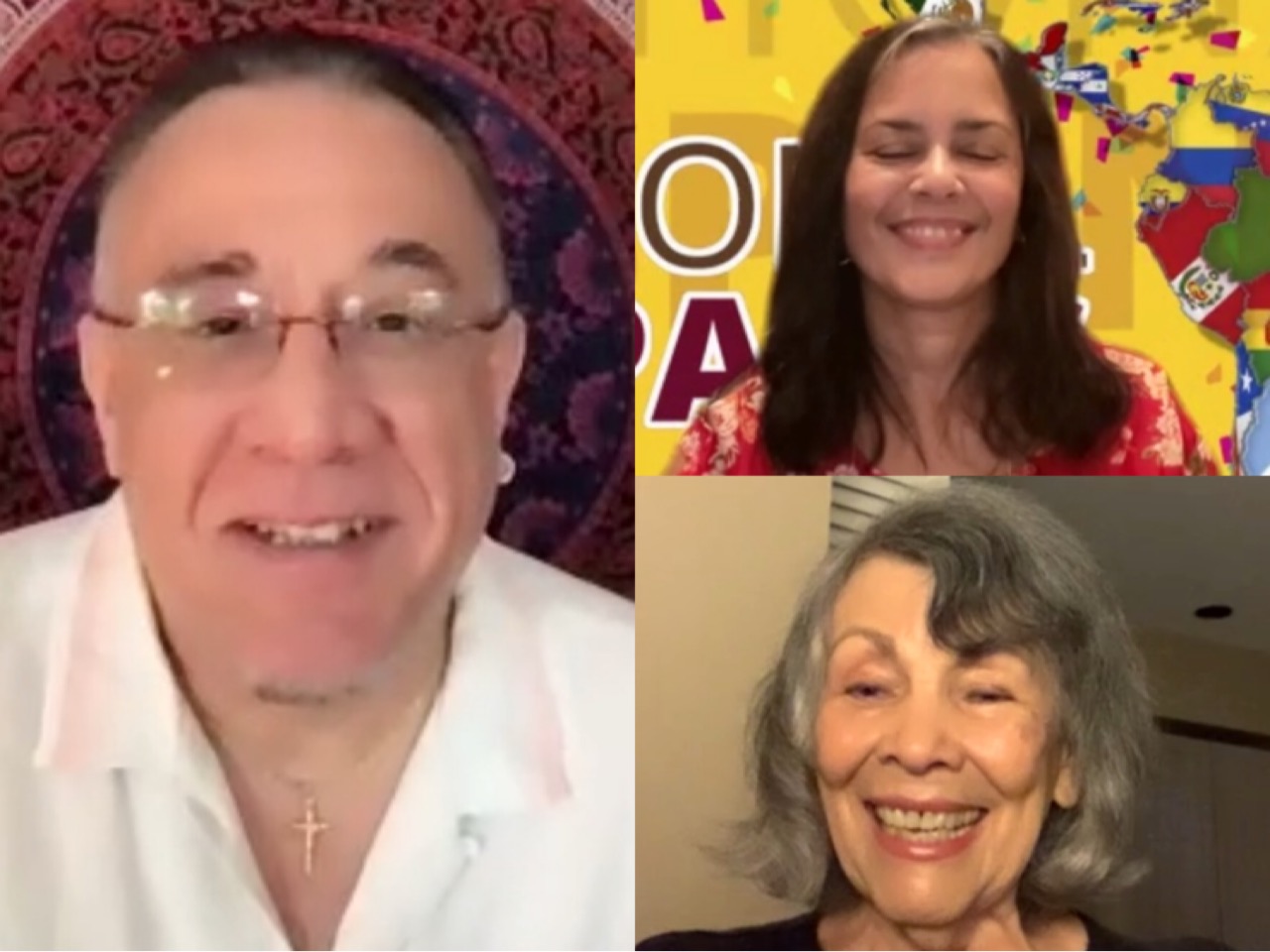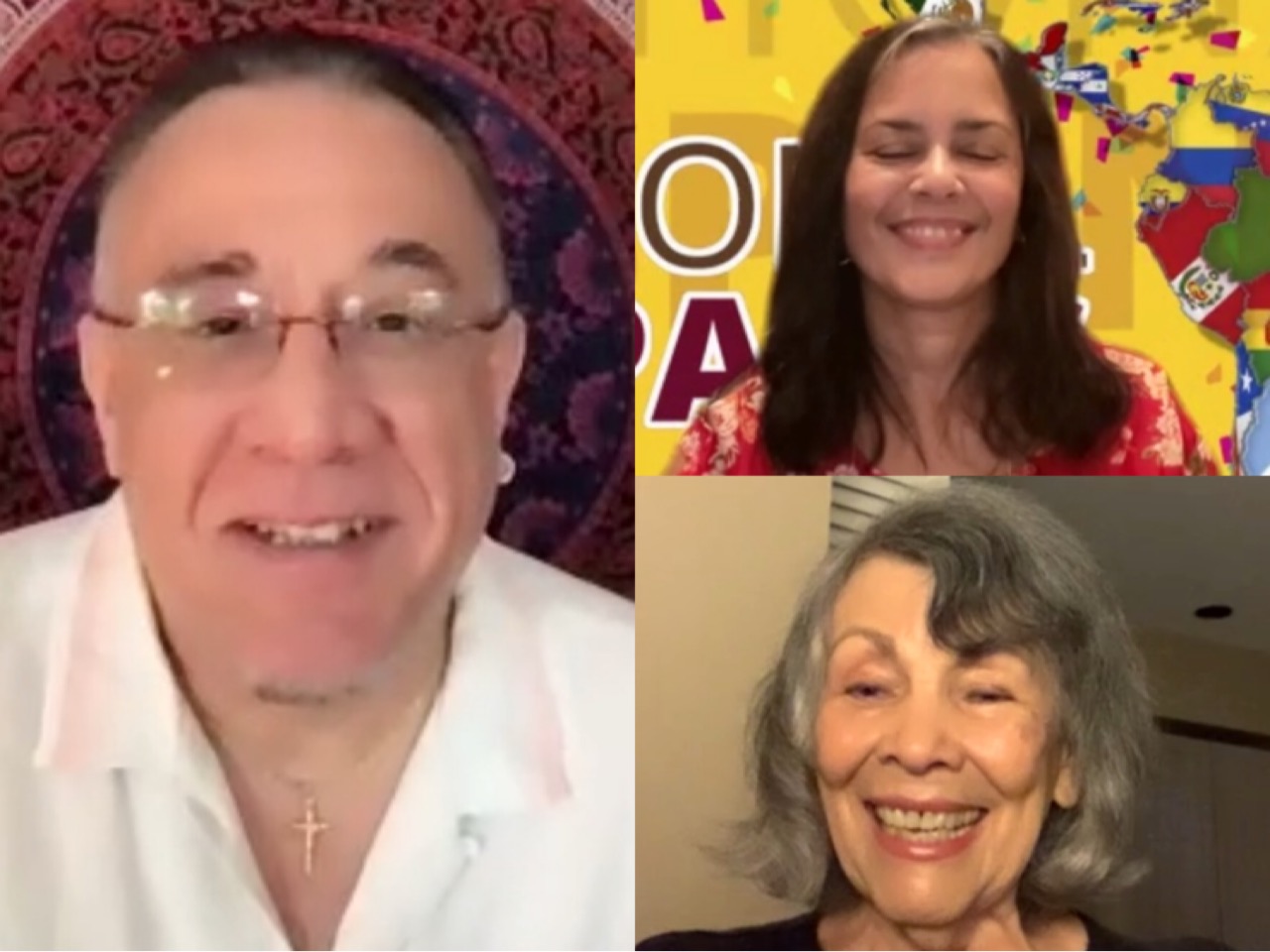 By John Schilling
   "West Side Story: The Brooklyn Connection," an educational lecture series by the Puerto Rican and Latino Studies Department (PRLS), returned for its second lecture this past Monday, Sept. 20, welcoming Bobby Sanabria, the seven-time Grammy-nominated percussionist and composer responsible for the "West Side Story Reimagined" album released in 2018.
   Sanabria, who is of Puerto Rican descent, joined the series to offer students a lecture about the 1961 film's music and its cultural impact 60 years later with Associate Professor María Pérez y González, the deputy chairperson of PRLS, and Dr. Virginia Sánchez Korrol, who served as the chairperson of PRLS from 1989 to 2004. Korrol also worked as a historical consultant for the 2021 film version of "West Side Story," which revolves around an ongoing turf war between two rival gangs: the Jets and the Sharks.
   Growing up in the South Bronx in the 1950s, Sanabria was constantly surrounded by music both in the streets, at home, and on the radio. From jazz and salsa to motown and rhythm and blues, Sanabria often describes his early exposure to the music around him as "cosmopolitan."
   "The sound of salsa became our flag. It became our identity marker even though salsa is really Cuban music," said Sanabria. "It was our banner. It was our existence. It was our ethos. You heard it coming out of the bodegas."
   As a result, Sanabria developed an appreciation for music early on and was particularly fascinated by jazz and drums due to Buddy Rich and Tito Puente, his musical inspirations.
   "That's the environment that I grew up in…I was the beneficiary of all that," explained Sanabria. "Little by little, I was listening to all this music not knowing I was being educated."
   Sanabria's connection to "West Side Story" came shortly after in the 1970s when the film celebrated its 10th anniversary and was re-released. Sanabria went to see the film for the first time with his sister and parents. In front of a large screen in an ornate theater, Sanabria was immediately transformed.
   "It resonated with me," said Sanabria. "I was flabbergasted by the music and flabbergasted that there were people portraying Puerto Ricans in the New York experience on the screen."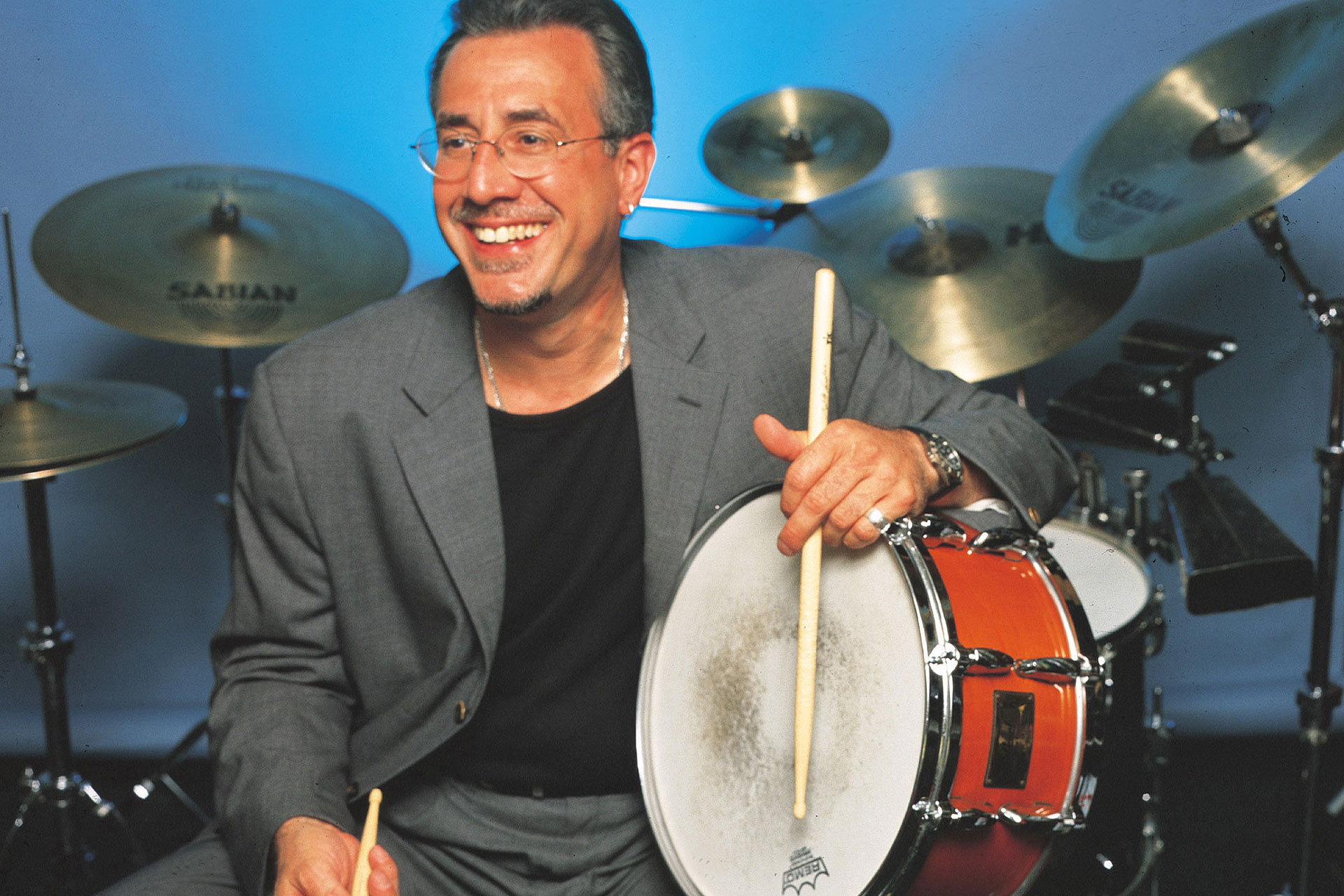 Sanabria's inspiration for the album, however, came over a decade ago when he was working at the Manhattan School of Music, and Robert Sirota, the school's president at the time, had instructed the faculty to dedicate music in their concerts to movie themes. Sanabria closed his concert with the "Mambo" piece from "West Side Story," which he had assigned to Danny Rivera, one of his students. 
   "We got like a five minute standing ovation at the very end so I said to myself, 'I have to tackle the whole score eventually,'" said Sanabria. "10 years later it just so happened that…it was my 60th birthday and the 60th anniversary of the show. All that synergy was happening."
   To get started, Sanabria had to go to the family of Leonard Bernstein, who wrote the original score, and they welcomed him with open arms and gave the album their blessing. Soon after, Sanabria began to assign various things from the score to himself, as well as his colleagues and students. He then met with each person individually and made clear to them that the challenge was to reimagine the works through the lens of modern day. In 2018, "West Side Story Reimagined" was finally born and went on to win the Jazz Journal Association's "Album of the Year" award in 2019.
   "My vision was to update 'West Side Story' where the original story was about the Puerto Ricans being looked at as intruders into the established white community that was losing ground already," explained Sanabria. "And I flipped the script. That way, the present day and those communities that they abandoned and we rebuilt and strived and survived in were now the gentrifiers…and that's the world of 'West Side Story Reimagined.'"
   Completing the album, however, was no easy task, as Sanabria noted. The film's music contains various intricacies that make it difficult to work with, especially when compared to other music or other plays and films. 
   "The music from 'West Side Story' is the most difficult music that has ever been written for a Broadway show simply because of all the various elements that are put together," said Sanabria. "You have lyric opera, you have a symphonic technique being used in the orchestration, you have jazz arranging and technique, you have various Latin rhythms, you have vaudeville…and it's all put together beautifully by the genius of Maestro Leonard Bernstein."
   This praise has not always been unanimous, however,  as many Puerto Ricans still question how Laurents, Leonard Bernstein, Jerome Robbins, and Stephen Sondheim, the creators of "West Side Story," could properly and authentically represent Puerto Ricans as "four effeminate Jewish guys." Sanabria, however, sees it differently.
   "'West Side Story' deals with bigotry, racism, fear, and ignorance," said Sanabria. "Who knows better about racism and bigotry than people that are gay and have to live in the shadows at that time? And they're Jewish."
   Today, Bobby Sanabria is connected to "West Side Story" even more as he was invited to be a member of the advisory committee for the 2021 version of the film coming out in December. Sanabria hopes that the new film will resonate with those who see it.
   "I think there's certain things that Tony Kushner [the screenwriter] did that are fascinating [and] that add more depth to the story arc," said Sanabria. "You are going to be pleasantly surprised."
   Tony Kushner will be the next guest featured in the lecture series on Wednesday, Sept. 29.