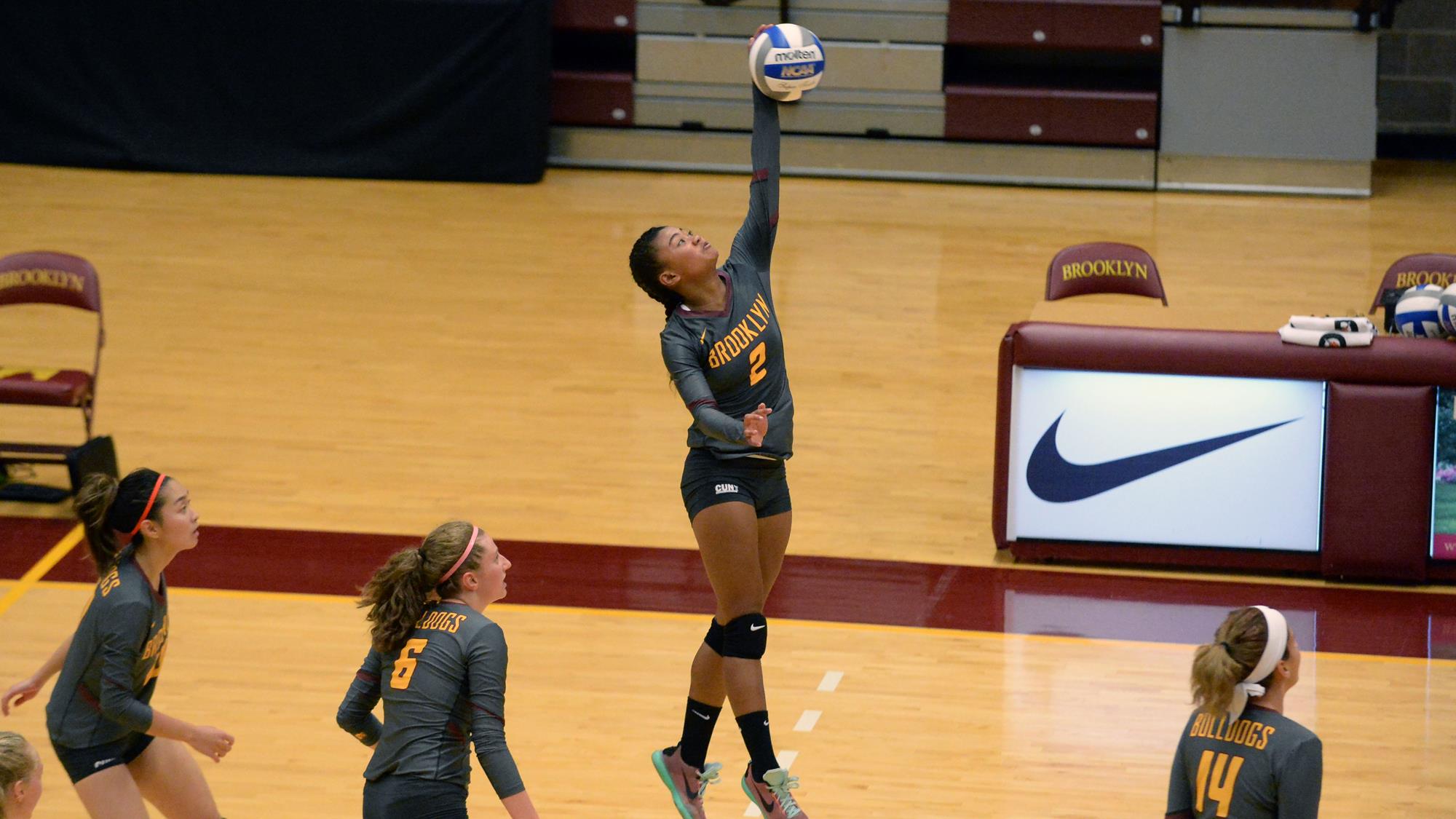 Kimball Continues To Shine For Men's Cross Country
By Owen Russell
   The Brooklyn College Cross Country teams continued their season on Sept. 26th in Milton, NY at the Mount Saint Mary Invitational. 
   The women's team finished 11th out of a field of 15. Junior Malak Abuhashish was the team's top finisher, coming in 24th overall with a time of 32:04 for 6KM. FDU-Florham was the invitational winner, the Merchant Marine Academy finished second, and CUNYAC rival Queens College rounded out the top three.
   The Men's team raced the 8KM Sunday, and senior Shane Kimball pulled out another strong performance. Kimball finished 6th overall, running 29:16, helping the Bulldogs finish 16th out of 20. Kimball earned his second consecutive CUNYAC Runner of the Week. The Coast Guard Academy won the meet, followed by the Merchant Marine Academy and Monroe College. 
   Both teams will race next, Oct. 2 at New Jersey Institute of Technology.
Women's Soccer Falls to 0-7
By Owen Russell
    Seven games into the season, and things have not gotten easier for the Bulldogs. This past week, the soccer team dropped all three of their matches, sinking their record to 0-7.
    On Sept. 22, Brooklyn College faced the visiting New Jersey City Gothic Knights. The Bulldogs held the Knights to only one goal in the first half, keeping the game close at 1-0. Despite their best efforts, the wheels came off a bit in the second half, and the Bulldogs ended up losing the match 5-0.
    That following Saturday, Sept. 25, the Bulldogs hosted the Rams from Delaware Valley University. The Rams displayed impressive offensive prowess, scoring 7 goals against the Bulldogs. As for Brooklyn, the home team only managed 2 shots on goal, neither of which resulted in a score. The Bulldogs lost 7-0, another tough blowout. 
    Monday, Sept. 27, saw somewhat of a bounce back performance by the Bulldogs. After two scoreless outings, Brooklyn managed to score in their game against St. Joseph's Brooklyn. "The Battle for Brooklyn" was a hard fought contest. The Bears scored a first half goal to make the score 1-0, and then scored again in the second, increasing the lead to 2-0. At the 63rd minute, Sophomore Priscilla Vixama knocked in the Bulldogs' first goal in over a week. Despite an impressive defensive outing, the Bulldogs could not secure the win, losing 2-1.
   Still searching for their first win, the Bulldogs will host SUNY Purchase on Sept. 29.