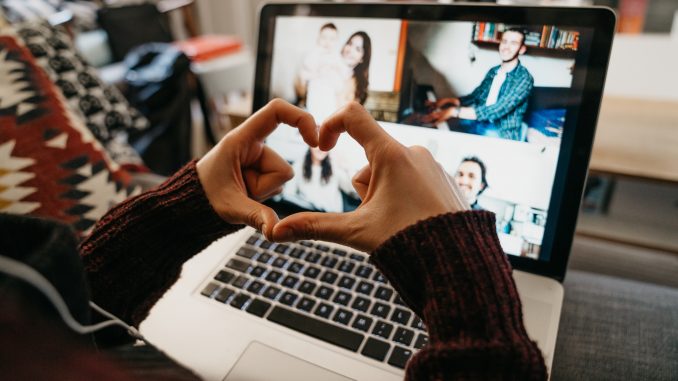 By Melissa Morales
   Aug. 27, 2019, was my first day at Brooklyn College. As soon as I stepped foot on campus, I immediately immersed myself in the ambiance, classes, and community. I can still remember the light breeze and sound of water trickling as I sat on a bench by the lily pond, and when I typed essays in the library as the bell tolled from outside.
   More importantly, however, the tangibility of Brooklyn College made me feel at home. Being able to experience the significant aspects of college is such an important and integral moment. 
   Halfway through my second semester as a freshman at Brooklyn College, the World Health Organization declared COVID-19 a global pandemic on Mar. 11, 2020. Everyone's life drastically changed. 
   Classes became virtual, campus closed down, clubs stopped meeting, and everything felt stagnant. It was as if the whole world was holding its breath until we could receive the news that we could return to normal again.
   But that news never came. The truth was, the world as we once knew it would never return. We now live in a world where masks are essential for our health, staying 6-feet apart is crucial, computer screens facilitate our communication, and washing our hands is more important than ever. 
   Oct. 4, 2021, was my first time back at Brooklyn College since the pandemic occurred. It was almost a year and a half since I had last stepped foot on campus. Admittedly, things definitely felt strange yet new. Many students strolled around campus, but the ability to sit next to one another and eat lunch in the Boylan Hall Cafeteria with friends was gone. Now, students were a table away from each other with masks on. To even enter campus, one must show a vaccination confirmation pass on their phone. 
   While this shift and circumstances for many people, including myself, can be difficult, it just reveals how unexpected life can be–how the most unpredictable events can happen at any time.
   This doesn't mean we should stop living, or more importantly, forget what made us alive before the health crisis. This pandemic should be a time to continue being immersed in the world by engaging and creating tangibility in creative yet effective ways both in-person and online. 
   During the earlier days of COVID-19, and even now at times, virtual classes don't necessarily feel too connecting. This is understandable because of the literal distance between ourselves and the other people on our screens. However, I believe that there are ways to still engage and feel that tangibility that we all desire. 
   For one, communication. Now, more than ever, having the ability to communicate with family, friends, peers, students, and professors is crucial. Because of our technological advancements, we are able to stay connected with others even if it's in a virtual space. Platforms such as Zoom, Google Meets, or a phone call are even better to interact with one another, to see and hear each other face to face. 
   Additionally, by communicating virtually, schedules can become extremely flexible for many people and therefore, conversing becomes convenient and constant, which can lead to connections that can feel as real as if they were in person. 
   As for actually being in person, communication is also equally important (at a socially safe distance, of course). 
   Group activities are another effective way to increase tangibility. Being connected and collaborating, especially in small teams, provides intimacy and warmth, whether that be from in-person settings with safety precautions or virtually. 
   The idea of group activities should not get completely discarded just because things are digital; in fact, there should be greater use of them. According to an article from the Mayo Health Clinic System, having connections with others is essential for our mental well-being. "We seek out and lean on human interaction when we are experiencing the stress of life's challenges," the article reads. "This biological programming drives us to gather in groups, usually shielding us from mental and physical harm."
   We must not also forget about ourselves and our passions: staying creative during this time is important to keep us productive for ourselves, interests, and worldly engagement. I know for myself, staying true to my passion for writing has helped me get through some of these difficult times and has opened doors for me in terms of getting opportunities from the works that I've created. Being inspired is necessary for reclaiming some pieces of normality from the pre-COVID world and for planning what's to come.
   Though we will never return back to full normalcy, it is important to realize that we are still able to keep things tangible and as real as they used to be (online or in-person). Not just with one's life in particular, but with life in general and our collective future.