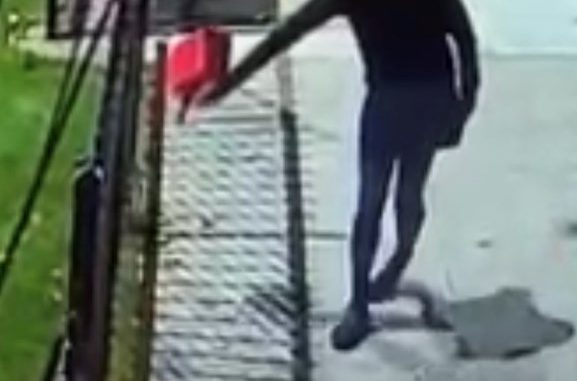 By John Schilling
Sharee Jones, a 39-year-old Brooklyn resident, was arrested on Sunday, Oct. 17 in connection with a fire set outside of the Yeshivah of Flatbush Joel Braverman High School on Avenue J on Thursday, Oct. 14. The school is about a 10-minute walk away from the Brooklyn College campus.
"HCTF [Hate Crime Task Force] Detectives, assisted by Manhattan/Queens Warrants, apprehended this individual," NYPD Hate Crimes released in a statement before identifying Jones as the previously unknown woman who was caught on camera pouring gasoline outside of the Yeshivah and lighting it on fire. 
A school security guard noticed the fire and was able to put it out with water before it could spread, according to ABC 7 New York. As a result, no injuries were reported.
The NYPD HCTF investigated the matter and determined that Jones, who had been spotted on Nostrand Avenue and Avenue J with a megaphone and gas can before the fire, was the perpetrator seen in the video.
"The rise of antisemitism across New York City, the United States and around the world is disturbing, and though we wish the heartbreaking reality of what happened to the Jewish community had never happened in the first place, it was a relief to know that security was available and able to handle the situation for the Flatbush Yeshivah," wrote Yelena Azriyel, the Assistant Director of Tanger Hillel at Brooklyn College, in a statement to The Vanguard.
With her arrest, Jones faces reckless endangerment as a hate crime and attempted arson charges.