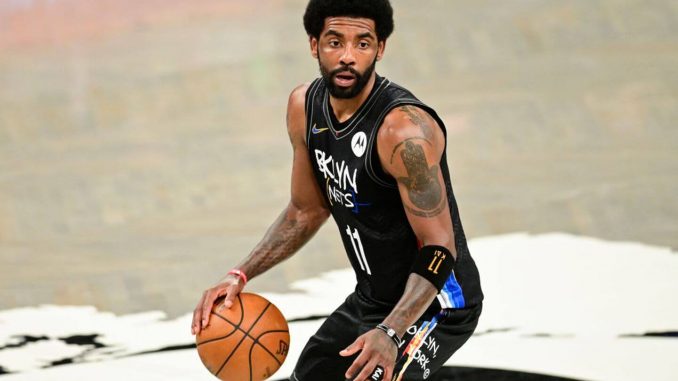 By Serin Sarsour
   Basketball fans all around the world were devastated when Kyrie Irving announced his decision to remain unvaccinated and, as a result, not practice or play with the Brooklyn Nets in mid-October. Beyond the court, Irving's decision also ignited many conversations between those for and against COVID-19 vaccine mandates. 
   "I personally am very for vaccination, so I kind of disagree that he won't get vaccinated and I think him not being able to play is just a repercussion of that," said Sydney Gdansai, a Brooklyn College freshman. "I think as long as they [athletes] are able to, in terms of health and religion, I think they should."
   On the other hand, BC senior Aiza Malik believes that athletes should have the option to either get vaccinated or get weekly COVID tests instead of being forced to go through with something they don't feel comfortable with. "He's [Irving's] kind of stuck in a predicament like whether he gets vaccinated and goes against his own choices, or he doesn't get vaccinated and it hinders his teammates," Malik said.
   Shortly after the news broke out about Irving's decision and departure from the NBA, dozens of people came together in front of the Barclays Center to protest the vaccine mandate before the Nets' game on Oct. 24, according to USA Today. Some even broke through the barricades and went straight for the front entrance. The crowd was eventually sent home and a few people were ticketed by the police.
   Gdansai believes that the NBA is right to mandate the vaccine even if there is a negative response from fans. "I feel like there will be some outrage from fans and players, but I think good for the NBA for kind of putting their foot down and making people get vaccinated. I feel like it's the responsible thing to do in the situation we're in right now," she said.
   Although BC freshman Noah Imafidon believes that the basketball star has a right to his own opinion, he believes that Irving should be aware of the great power and influence he has over his fans. "If Kyrie doesn't want to get the vaccine, that's fine. But if that influences a greater amount of people not to get the vaccine so that COVID is still spreading, that's kind of bad news," Imafidon said.
   Imafidon also believes the vaccine should be mandated in the NBA and across arenas, especially close contact between players and among fans is part of the sport. "[…] If they didn't demand that both the players and the crowd be vaccinated it would just be ineffective. Like it wouldn't be helping anybody," said Imafidon.
   According to ESPN, Irving could lose over $17 million if he misses every game this season. However, Imafidon expressed that he thinks the NBA and Irving will be just fine and wouldn't largely be financially affected by Irving's decision and departure.
   For BC junior Christina Cruz-Jimenez, further discussions about the vaccine mandate must be had to see if there is a possibility of Irving playing again anytime soon. "I'm assuming he's not the only one who didn't get the vaccine," she said. "Maybe talk about how they [the NBA] can respect his wishes, but also enforce safe practices instead of forcing him and other players like him to get the vaccine."