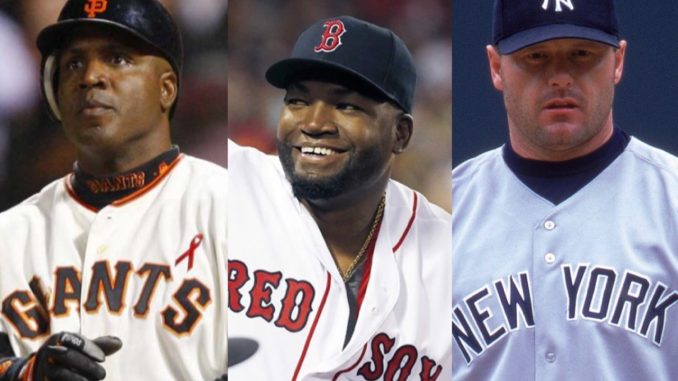 By John Schilling
   The National Baseball Hall of Fame gained a new member on Tuesday, Jan. 25, when former Red Sox slugger David Ortiz was elected to join the Cooperstown elite by the Baseball Writers' Association of America (BBWAA) in his first year on the ballot.
   Ortiz, often referred to as "Big Papi," finished his 20-year career with 2472 hits and 541 home runs. Within that time, he was a 10-time All-Star, won three World Series, earned seven Silver Slugger Awards, finished within the top 10 of MVP voting six times, and led the league twice in runs batted in (RBI) and once in home runs.
   "I am truly honored and blessed by my selection to the Hall of Fame — the highest honor that any baseball player can reach in their lifetime," Ortiz released in a statement. "I am grateful to the baseball writers who considered my career in its totality, not just on the statistics, but also on my contributions to the Red Sox, the City of Boston, and all of Red Sox Nation."
  Despite his career success, Ortiz's election to the Hall of Fame was questionable at best, with whispers that he used performance-enhancing drugs at the beginning of his career in 2003, stemming from a New York Times report in 2009. While the test was never made public or deemed legitimate, Ortiz was just barely elected to the Hall of Fame as a result of these suspicions with 77.9 percent of the vote, a mere 2.9 percent over the required 75 percent benchmark for election.
   With his election, Ortiz is the seventh baseball player headed to Cooperstown this year along with Veterans Committee selections Gil Hodges, Tony Oliva, Jim Kaat, Minnie Minoso, Buck O'Neil, and Bud Fowler. Ortiz, however, is the lone BBWAA electee, which was a disappointment for many.
   Just falling short of Cooperstown enshrinement was Barry Bonds, the all-time home run leader who earned 66 percent of the vote, and Roger Clemens, who won seven Cy Young awards across his 24-year career and earned 65.2 percent of the vote. For both Bonds and Clemens, this was their tenth and final year of eligibility for the BBWAA ballot. 
   "My family and I put the HOF [Hall of Fame] in the rearview mirror ten years ago," Clemens released in a statement. "I didn't play baseball to get into the HOF. I played to make a generational difference in the lives of my family. Then focus on winning championships while giving back to my community and the fans as well."
   Riddled with accusations of using performance-enhancing drugs despite never testing positive, Bonds' and Clemens' only hope for enshrinement now rests in the hands of the Veterans Committee, and their eligibility could come as early as December 2022. 
  The same is true for Sammy Sosa, who hit 609 home runs across his 18-year career, and Curt Schilling, who is often considered to be one of the best postseason pitchers in the game's history. Both Sosa and Schilling also fell short of being inducted into the Hall of Fame in their last year with 18.5 percent and 58.6 percent of the vote, respectively. 
  Sosa, who has been linked to performance-enhancing drugs, has had a consistently low voting percentage since joining the ballot in 2012, but the biggest upset comes with Schilling, who earned 71.1 percent of the vote last year.
  As a result of missing the Hall of Fame by 3.9 percent last year, Schilling released a statement shortly after, urging the writers to no longer consider his candidacy and pleading with the Hall to remove his name from the ballot.
  This, along with Schilling's past comments about LGBTQ issues, Islam, journalists, and the U.S. Capitol insurrection in 2021, explains his severe decline in voting percentage heading into 2022.
  Schilling, however, was not alone in his drop, as former shortstop Omar Vizquel, who won 11 Gold Gloves in his 24-year career, dropped to 23.9 percent after earning 49.1 percent in 2021. This comes after accusations of domestic violence from his wife and further claims that he sexually harassed a batboy in 2019.
  Unlike Schilling and Vizquel, however, many names on the ballot experienced boosts in their voting percentages, including closer Billy Wagner and first baseman Todd Helton. The biggest leap, however, comes from third baseman Scott Rolen who received 63.2 percent of the vote, a 10.3 percent rise from last year.
   These three will return to the ballot next year along with former Red Sox slugger Manny Ramirez, who earned only 28.9 percent of the vote, and former Yankees slugger Alex Rodriguez, who earned only 34.3 percent of the vote in his first year. Despite hitting over 3000 hits and 600 home runs, Rodriguez is forever linked to performance-enhancing drugs, as he tested positive and served a 162-game suspension in 2014. Similarly, Ramirez tested positive twice in 2009 and 2011 and has maintained a relatively low voting percentage since joining the ballot in 2017.
  Next year, the Hall of Fame will welcome former Mets outfielder Carlos Beltran to the ballot, but the chances of being elected are unclear. Beltran, who played for 20 years, has been linked to the 2017-2018 Houston Astros sign-stealing scandal, which ultimately cost him the Mets manager job in 2020.