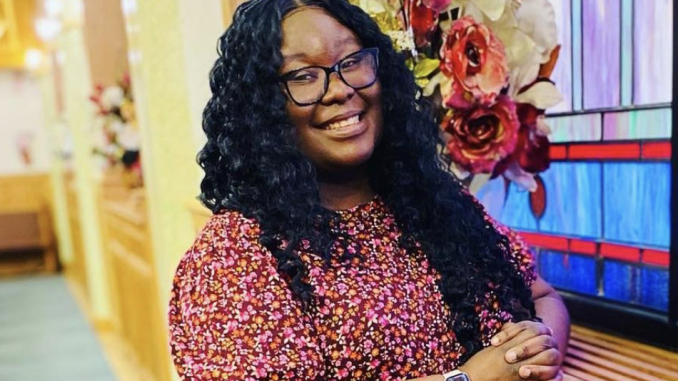 By Gabriela Flores
  Funeral arrangements for Diane M. Lake, a recently-transferred Brooklyn College student and University Student Senate leader, are set for Sunday, Mar. 27. Lake passed away suddenly at the age of 22, prompting many who knew her across CUNY and other local communities to voice the immense contributions she made while alive. 
   "Words cannot explain how I am feeling right now. I didn't know that Diane touched so many people and been a blessing to everyone that she encountered," wrote Sheilla Lake, Diane's mother, on a GoFundMe page she organized for funeral expenses. 
   Lake's funeral will be held at the Emmaus Seventh-Day Adventist Church next week, with her viewing beginning at 11 a.m. until 12:45 p.m. The service is scheduled for 1 p.m. later in the afternoon. Lake will be laid to rest at the Cypress Hills Cemetery the following day. 
   Before her unexpected passing on Mar. 4, Lake pursued an early childhood education degree at Brooklyn College after recently transferring from Kingsborough Community College, where she received her associate's degree. 
   During her time at KBCC, Lake served as president of the Student Government Association and formed part of the USS Steering Committee as the Vice-Chair for International Student Affairs. On her way to becoming a school teacher, Lake became an active presence and advocate in her CUNY community.
   "While in this chair, I plan to work with USS and all of our CUNY colleges [to] help our international students feel like they are home while they are with us," Lake wrote on her USS website biography. 
   Despite having fractured her ankle due to a work-related accident, Lake accomplished many accolades. One of the many successes Lake's family was most proud of was her getting a driver's license. In her local community, she offered food to those who were hungry and sang in her church. Though she did not live to see her long-term goals fulfilled, Lake made a mark on those around her. 
   "Long before this education major finished her degree reqs in [December], she taught us so much about leadership and living life to the fullest," wrote Dr. Claudia Schrader, KBCC's president, on Twitter. 
   The family has not confirmed the cause of Lake's death to The Vanguard as of press time.