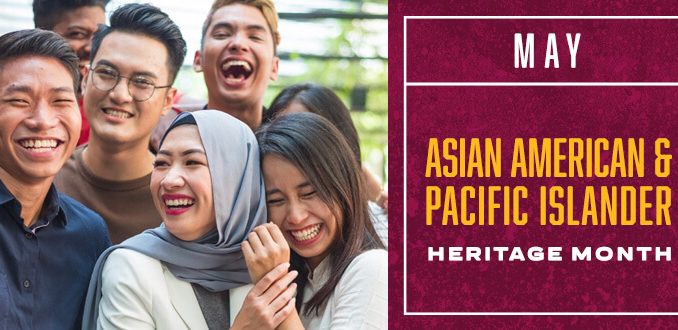 By Mary Zakharova
   Brooklyn College held a virtual discussion about the importance of covering Asian American and Pacific Islander history in school curriculums on Thursday, May 5. The event, titled "A Path Forward to Unity and Diversity: AAPI History in School Curriculum," promoted the significance of inclusion of AAPI history, heritage, and experiences in public schools and universities. 
   During the event, four panelists shared their points of view on the matter. 
   The first speaker was Ying Lu, an associate professor of Applied Statistics, Social Science, and Humanities at NYU, and a member of Make Us Visible NJ, a coalition that advocates for more inclusion of AAPI studies in New Jersey's K-12 public schools. She first talked about her organization, which aims to support AAPI curricula development, to advocate for New Jersey's legislation mandating the inclusion of AAPI program, and build coalitions to help teachers get all the information they need to include AAPI history in their study programs. 
   "We were able to mobilize thousands of people in the American community, allies across New Jersey," said Lu. "We embarked on this incredible advocacy and ensured passing of two legislations." According to Lu, the first legislation that was passed mandated the AAPI curriculum in NJ public schools, and the second established Asian American Heritage Commission in New Jersey's Department of Education. 
   Lu then discussed the role of AAPI in today's America. According to the 2020 Census, Asian American and Pacific Islanders were the fastest growing group in the last decade and make up 7.7 percent of the U.S. population. In New Jersey, 12 percent of public school students are Asian Americans. At the same time, even with the new legislation, the Asian American curriculum is mostly left out of NJ schools, and it will take time to fully implement the new system, Lu explained.
   "Asian American history is an integral part of the U.S. history," said Lu, emphasizing the importance of AAPI history in the curriculum. 
   The second speaker, Mikayla Lin, is a sophomore at Stuyvesant High School and a founder of Read Nation, a nonprofit dedicated to fighting against inequality in education by offering free tutoring services. She spoke about her family's immigration story and assimilation as an Asian family at the event.
    "Learning about my family's history gives me this anchor point and the sense of continuity," said Lin. 
   Lin then mentioned that she grew up in an environment where Chinese people were not in history books, and that's when she began wondering if there are other people like her who are worth mentioning. She then found many examples of Asian figures who deserved more attention, one of which was Chien-Shiung Wu, also known as the "Chinese Marie Curie."
   "She is a perfect role model. Not just for Asian girls, but for all girls that love science," Lin said.
   After Lin, Joseph Schmidt was the next speaker at the event. He serves as a Senior Instructional Specialist at the Department of Social Studies at the DOE in New York City. He talked about the Hidden Voices, a project developed by his department to include underrepresented voices from history in the teaching practice. 
   He then discussed a few other ongoing projects that are aimed at promoting AAPI history and making it a more significant part of the education system. 
   The last speaker was NY State Senator John Liu, who started his speech by describing the discrimination that's been happening against Asian Americans in the last two years. "I think, I'll speak for myself, I've been through my share of hate and discrimination…," Liu said. He mentioned that people who are responsible for Asian American hate crimes, as well as other hate crimes, should be prosecuted so it is evident that the government is against this hate. 
   Liu then transitioned to discussing his Asian American History bill, which aims to make sure that there is a community infrastructure that supports Asian American history learning and helps community-based organizations who already provide the opportunity to learn about Asian American history. The bill is also ensuring that there is Asian American history education in public schools.
   "I don't think that people are born to hate others," said Liu when talking about Asian American hate that occurred during COVID. "I think hate comes out of a combination of fear and ignorance. […] It's easier to blame people you don't know."