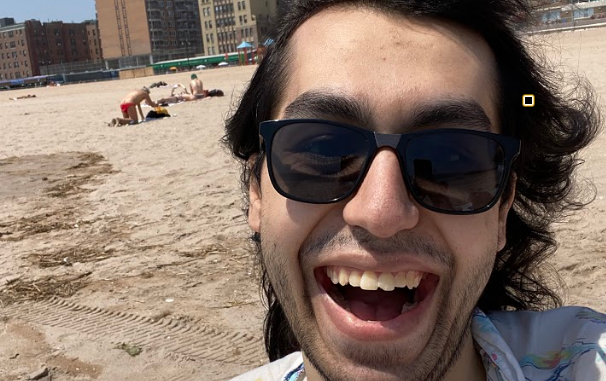 By Mo Muhsin
   When I was asked to join The Vanguard as a cartoonist, I did not believe I was up to the task, but I still wanted to give it a shot. Three years later, I find myself struggling to come up with a comic to finish this run. The Vanguard has helped me grow as an artist and kept me in the loop of what was going on at school. The Vinny comics served as a means for me to experiment with expressions, and I would be lying if I said every experiment was a success (at least to me). The Vanguard has accepted every single one with no questions asked because it has always been a safe place to try new things. The safe environment the paper created is symbolic of what is great about Brooklyn College: a means of becoming your best self despite the hardships and challenges. 
   Throughout my time here, I witnessed a devastating pandemic and had a continuous fight with a chronic illness. Despite everything, here I am – about to graduate. I served my time to get a BA in Theater Production. I have so much love for the whole department, and I would like to give a shout-out to my professor of puppetry, Deborah Hertzberg. Since fall 2020, Deb has been there and helped my artistic growth. This year she helped me get a spot in the Short Works Festival which helped me land a place in this year's National Puppetry Conference. None of my accomplishments this year would be possible without her. 
   I'd like to wish everyone else graduating good luck in their future endeavors and give my most sincerest thank you to The Brooklyn College Vanguard for giving me something to do for the last three years and for trusting me with the password to the social media accounts.