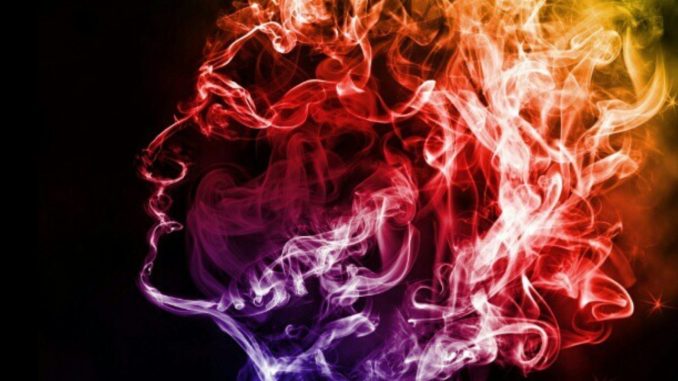 By Samia Afsar
   The BC Theater Department invited audience members to meet leaders who changed the world in their production of "Trailblazers, Champions, and Changemakers," directed by Professor Manuel Simons. The brand new production held on Friday, May 6, was created by the Devising and Collaborative Creation Ensemble, a course that ran in the department this spring. 
   Under the direction of the department's undergraduate deputy chair, Professor Manuel Simons, the show can be described as a new kind of theater production, incorporating patrons as part of the show to create a theatrical ensemble where audience members are able to interact with each character. 
   "I think that theater is at its best when it moves people, and I tend to feel that in a very literal sense that it actually moves people," said Simons post-show. "That's what made me want to make this kind of theater – to move people to participate and to take action, and to hopefully carry that outside of the theater, to take action and to make change in the real world," they added.
   In this collaborative and interactive living museum experience, spectators walked around the Leonard and Claire Tow Center for the Performing Arts, where they met celebrated leaders, artists, activists, and scholars such as Maya Angelou (Nancy Umba), Dolores Huerta (Elisa Salgado), and Harriet Tubman (Briana Brown) to hear their powerful stories while having the opportunity to speak with and learn from these prominent figures through interactive activities.
   Through costumes, props, and the occasional brilliant improvisation, student actors embodied the entire being of the once-living and influential people in the public eye. 
   Marvin Gaye, played by Ashawn Rose, sat on a chaise where he smoked a much believable cigarette prop as Gaye's song "What's Going On" played in the background. Similarly, silk scarves, sunglasses, and colorful sofas surrounded Claude Cahun's set where actor Zara Zeidman asked viewers to dress up, pose, and photograph each other during an intense discussion regarding beauty and self-perception. 
   "We need examples, we need role models, and we need hope to carry on,' said Simons. "We need a 'how-to book,' and that was on my mind with getting to talk with Maya Angelou, getting to talk with Simone B., getting to talk with Marvin Gaye. I thought it was like getting a living 'how-to lesson,' like, 'you wanna know what I did, here's how I did it, here's what I think, what do you think?'" they said.
   Reactions from patrons were mixed, with some surprised and others intrigued as the show not only brought student actors out of their comfort zone but audience members as well. 
   "This [production] was very different," said audience member Lauren Zeftel. "It was a lot of asking the audience to participate and to take part rather than just sitting back and reflecting, which is scary at times but it makes you have to engage," she added. 
   Although perhaps being an introvert's nightmare, the performance is an accurate representation of heroism. By challenging audience members to interact and ask questions, even at times when discussion of certain topics or fear of participation might make one uncomfortable, this production reminds us that change is a product of conversation. 
   "Whenever things have changed in the world, they happened when people pushed for it because they could imagine a different world," said Simons. "It's the only way things truly change."