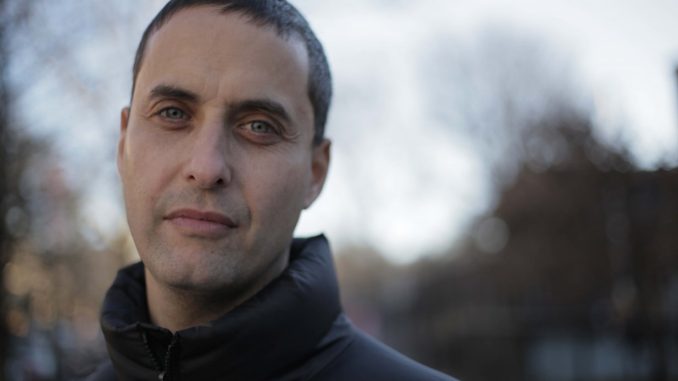 By Samia Afsar
   Feirstein Graduate School of Cinema's own film lecturer  Ben Snyder scores big by winning Best Screenplay in a Narrative Feature at this year's Tribeca Film Festival for his project, "Allswell."
   Based on real-life scenarios and experiences, and co-written with lead actor Elizabeth Rodriguez, "Allswell" is a family dramedy of three middle-aged Nuyorican sisters as they navigate the struggles that coexist alongside their career, family, and being a single mother. 
   "It was a sort of experiment, working democratically and collaboratively on a piece about family, where all of us contributed stories from our own," Snyder told the Vanguard. "The film is not a true story, but it's inspired by real events and experiences."
   "Allswell" follows Snyder's 2016 directorial debut, "11:55," which is a story about a US Marine returning to his hometown and struggling to escape his violent past. The film was written alongside Ari Issler and Victoria Almanzar, and was where Snyder's inspiration for "Allswell" arose. 
   Accrediting Elizabeth Rodriguez for her powerful performance in "11:55," Snyder began to brainstorm projects where she could be the lead and work in conjunction with him.
   "We decided to create something original for her inspired by real life experiences, people, and places," said Snyder. "We pulled into that process other people from our theater company [LAByrinth Theater Company], primarily Liza Colón-Zayas and Daphne Rubin-Vega, and we would all meet and share our own personal stories. It had become clear early on that this was going to be a film about family."
   Despite the  overall success of "Allswell," Snyder acknowledges and reflects on the challenges he faced with the state of New York raising the threshold for a tax credit that primarily serves larger projects. This, along with expensive COVID protocols, took the film four years to complete. 
   "It's a really hard time for independent films," said Snyder. "There's also a lot of work in New York, so it's difficult to get your cast and crew since there are so many film and TV jobs in the city. It was an uphill battle, it was a labor of love, and it was a big struggle," he said. 
   In response to the challenges that may lay ahead, Snyder advises those pursuing a film career to work alongside kind-hearted, talented people. 
   "The most important thing is to find a good person; a kind person," Snyder said. "Find people you are aligned with socially, politically, and morally, and whose work you genuinely like. Keep those people close, and create projects together and do it for the love. Get your people, get your projects, keep going, and let the world catch up to you."
   Snyder has been teaching screenwriting at Brooklyn College's Feirstein School since 2018. His short films have screened at the Cannes, Aspen, and Austin film festivals, as well as on PBS. He was also the story consultant for the Sundance award-winning documentary, "The Wolfpack," and has developed television for BET, Channel 4, and Lionsgate Entertainment. He was even a writer for the Netflix series "Grand Army" and a producer for the HBO series "Betty." Currently, his digital series, "Nobody's Nobody's," starring Andre Holland, is in development at Warner Bros. 
   "I think of myself as a writer before I think of myself as a filmmaker or director, so it was very nice to be acknowledged for screenwriting," said Snyder in response to winning his Tribeca Festival award.