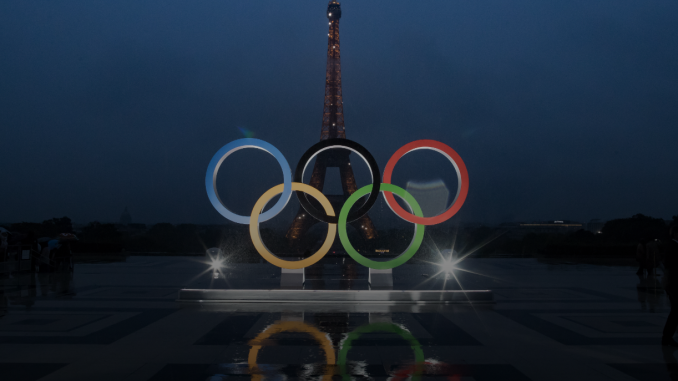 By Gabriela Flores
   After a buzzing run in Beijing last February, the Olympic Games are set to return to Paris for summer 2024. Organizers plan to bring back the competition's grandeur following the last two Games' coronavirus constraints and doping controversy that surrounded its figure skating division; but with 20 months till its comeback, other problems are clouding the upcoming Parisian Games. 
   The Olympics' organizing committee, and the hosting French and Parisian governments, are sparing no effort, time, or expense for 2024. As concerns over the event's security mount, so do the costs. The Paris Games spending has increased to $8.5 billion, Bloomberg reported in July, from an initial price tag of approximately $6.7 billion. With all things considered, recent Games have cost upwards of 10 billion euros, but with inflation rising across the board, it's likely that Paris' budget will take another hit. 
  A primary problem that is taking center stage among the press, organizers, and participants is the safety of the Paris Olympics. Being no stranger to revolution, French strike goers and protestors are forcing the hosting nation to tackle security concerns head-on before 2024. As the lavish sports regality synonymous with the Olympics is set to return, the Games' recent doping controversy still clouds the competition. 
   Kamila Valieva, a then 15-year-old figure skater representing the Russian Olympic Committee, tested positive for a heart medication before she stunned the world with her record-breaking performance that eventually landed her fourth place in February. The talented skating prodigy was the first woman in history to land a quad in the Games, which requires between four and five revolutions in the air and a perfect landing. Valieva didn't only accomplish this once, but twice on the Olympic skating rink. Her top-scoring moves made her easily a favorite for the gold medal – that is until news broke of Valieva's test after her team earned gold in figure skating. After the controversy broke, and Valieva's performance gradually weakened within the week that followed, her peers Anna Shcherbakova and Alexandra Trusova took gold and silver, respectively. 
    With Valieva now 16 years old, the ROC is keeping their probe into her alleged doping case under wraps since she is a "protected person," or minor. As of now, Valieva and other figure skating winning teams have not received their medals pending the investigation's results. If the doping case is confirmed, the ROC would get the boot from their gold medal in figure skating, and lead to the runner-up, USA, to receive first place followed by Japan with silver and Canada donning bronze.  
   Though American figure skaters blew audiences away during the last Games, Alexa Knierim and Brandon Frazier are currently sweeping their pairs competition in 2022 Skate America, an event that forms part of the Grand Prix of Figure Skating competition that happens post-Olympics. The defending champions are not backing down this year, with rising star Ilian Malinin, also making waves. Malinin, who was born into figure skating with two Olympic winners for parents, became the first skater to land a quad Axel in competition. Though he finished fourth in Skate America, Malinin and his USA colleagues are sure to continue making history in figure skating competitions. 
   Top-tier athletes across the globe will open the Paris Olympics starting on July 24, 2024.