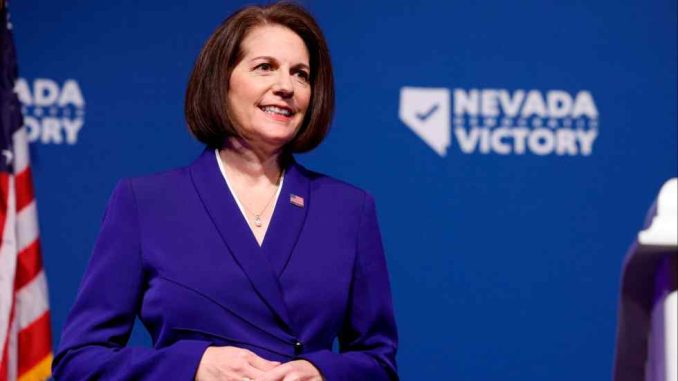 By Michela Arlia and Gabriela Flores
   Following last week's midterm elections nationwide, the Democratic Party clenched wins in states where races were close to their Republican opponents. 
   Twelve women will take their seat as governor in 2023, including New York's Governor Kathy Hochul, who won her first fully elected term and became the first woman elected to serve in the position for the state. 
   Hochul earned 5.8% more votes against her opponent, Lee Zeldin. In Arizona, Secretary of State Katie Hobbs won the governor seat against Republican Kari Lake in a highly publicized election. Hobbs' win marks a "rebuke to a prominent election denier," according to NBC News, providing a battleground for Democrats in the upcoming presidential 2024 race. 
   Other tight races included that of the Senate race in Pennsylvania, where Lt. Governor John Fetterman won a seat against GOP candidate Dr. Mehmet Oz. In Nevada, incumbent Catherine Cortez Masto was re-elected to serve, sealing the Democrats' hold over the Senate with her win against Republican Adam Laxalt, the state's former attorney general who was backed by former President Donald Trump. As of press time, Cortez Masto won the majority by a slim 0.8% margin against Laxalt. 
   Another big question raised during this election season was whether the Senate and House, which have been under Democrat majority, would have a chance to be flipped to Republican. All 435 seats in the House, and 35 out of 100 seats in the Senate, were on the ballot this year.  Following the closure of polls on election night, these decisions on seat majority could not be called. 
   As of press time, the majority ruling of the House has not been called for either party, as ballots have yet to be finalized in districts in California, Colorado, and New York, according to the New York Times. With the final vote count incoming, seven uncalled districts have been reported to lean mainly Republican. The GOP secured Congress seats in states including Arizona, Montana, and districts in California. On Monday, Nov. 14, Republicans had 214 seats, four away from the 218 total needed for House control. Democrats trail behind with 204 seats secured, as of reporting.   
   The holdup of the finalized count is also dependent on the upcoming runoff vote of Georgia's race for senator between GOP candidate Herschel Walker and incumbent Senator Raphael Warnock. This runoff will take place Dec. 6. 
    The Vanguard will continue reporting election updates as they become available.