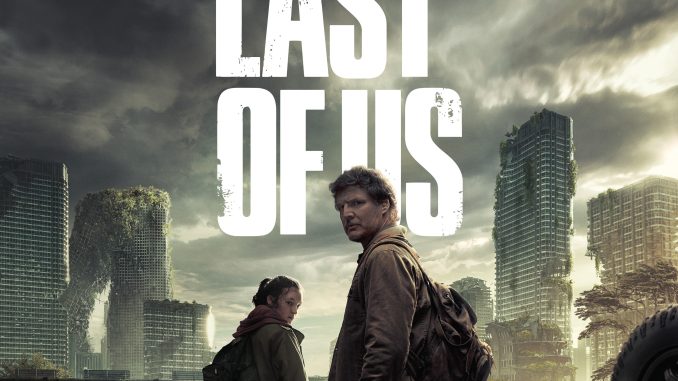 By Samia Afsar
   The series premiere of HBO's latest and most anticipated show, "The Last of Us," was released on Jan. 15, almost three years after the project's first announcement in late 2020. Co-created by Craig Mazin and Neil Druckmann, the series is set twenty years following a fungal outbreak and global pandemic as Joel, a smuggler, is tasked with transporting a teenage girl named Ellie across the infected United States.     
  The post-apocalyptic drama's origins can be traced to a 2013 video game under the same name, developed by first-party video game developer "Naughty Dog." Despite personally being unfamiliar with the series' antecedent, it is no doubt that the game's linear story has proven to be a perfect candidate for television. About 4.7 million viewers tuned in for the series premiere last Sunday, as reported by Variety. And with the video game's developer, Druckmann, working directly on the HBO series, quality is to be expected. 
  "The Last of Us" premiere begins with a flashback to a televised talk show held in 1968, where two epidemiologists discuss the hypothetical potential threat fungi pose on the global population. Specific dialogue detailing a rise in global temperature in relation to a zombie-like fungi outbreak is made, and when considering that the climate crisis continues to be humanity's most urgent issue, this particular scene is nothing short of goosebump-inducing. Not even five minutes in and I was already on the edge of my seat. 
   The show then jumps to 2003, where audience members are introduced to Joel (Pedro Pascal) and Sarah (Nico Parker), a lovable father-daughter duo that you can't help but fall in love with instantly. Perhaps Pascal's big beautiful brown eyes are to blame; I just can't seem to get enough of the "Narcos" star.
   During this time, radio intermissions detail disarray in Jakarta, cop cars circle neighborhoods, planes fly overhead, and news reports urge civilians to stay home. This concoction of visuals works together to communicate one message – chaos.
   For approximately the first half of the show, the audience is taken on an action-packed journey where the parasitic fungal outbreak can be seen, quite literally, ripping humanity apart. The second half shifts to its aftermath, twenty years later in 2023, where society is controlled by an authoritarian military regime that fights off rebel groups and works to maintain some sort of order in society. The audience is also introduced to Ellie (Bella Ramsey), a 14-year-old orphan held captive by rebels known as the "Fireflies." 
   Having just recently lived through our own pandemic, I personally can't stand to watch post-apocalyptic dramas as much as I used to. It proves to be difficult attempting to sit through an hour to an hour and a half of constant reminders of the love, community, and opportunity I missed out on throughout the COVID-19 pandemic since its inception in 2020. 
   What sets Mazin and Druckmann's TV series apart, however, is that unlike traditional dystopian fictions, "The Last of Us" does not appear to be a mere story of every man having to fend for themselves. The show does not center on surviving and navigating the "new world," all while struggling to trust anyone but themselves. 
   Instead, at its very core, "The Last of Us" is a story detailing the bravery, love, and passion that drives an individual to surrender themselves completely to the horrors of the unknown. From its first episode, it is clear that Joel no longer has anything, but will risk everything for the people he loves. 
   I, for one, can't help but feel fortunate for my unfamiliarity with the show's origin video game. After such a robust and powerful pilot, I am eagerly awaiting what is to come next. If the rest of the series is anything like the first episode, "The Last of Us" truly may have the potential to evolve into another one of HBO's greatest hits, if it isn't too soon to label it as such now.      
   Episodes of "The Last of Us" debut Sundays at 9 PM on HBO and HBO Max. The series finale is set for Mar. 12.