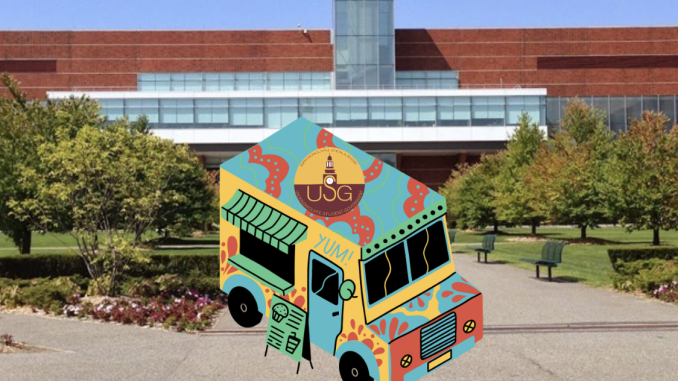 By Gabriela Flores
   To kick off the semester, the Undergraduate Student Government is hosting a food truck on campus for the BC community to ring in the spring. This Thursday, Jan. 26, students and faculty will be able to get fried Oreos, churros, and hot cocoa during common hours, 12:30 to 2 PM. 
   The event is intended to not only welcome BC members back to campus, but also provide students an opportunity to immerse themselves into campus life. 
    "In terms of student life, I'm hoping to get more involvement because especially with Brooklyn being a commuter school, I feel like a lot of students think there's not much of a campus life, there's not much going on," said Joan Joseph, the government's deputy events coordinator, who helped organize the upcoming event alongside Mariam Alex, USG's events coordinator. 
   With the goal of encouraging a full swing into student activities, USG has a lineup of spring events in the works. Among them is a Valentine's Day-themed painting session that will be hosted with the Women's Center. Each month this spring has at least two events scheduled so far, where USG will also collaborate with student clubs like the Desi Club. 
    Through Thursday's fest and similar gatherings, USG members aim to provide spaces for Brooklyn College's students to get to know, mingle, and experience some fun with one another. 
   "I think they just need an opportunity to engage in events, to be a part of something, and I'm hoping that through USG we can encourage that," said Joseph. 
    The food truck will be parked on the West Quad, with one tent set up to provide the treats. USG will have another tent housing music and student government merchandise. No registration is required to attend the event.