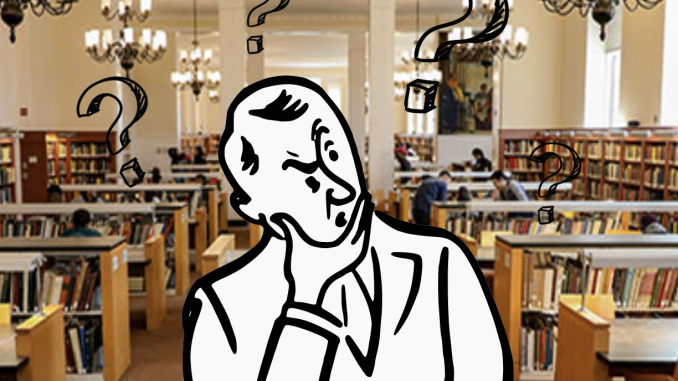 Most resources and services on campus are still up and running with limited restrictions. 
   For those wanting to get tested for COVID-19 after being selected for CUNY's random testing program, interacting with infected patients, or exhibiting symptoms, Brooklyn College's testing site is now located in the basement of Boylan Hall, Room 0400B. The site will operate on Mondays from 9 AM to 2 PM, Tuesdays through Thursdays from 2 PM to 7 PM, and on Fridays from 10 AM to 2 PM. It will not be open during weekends. 
    BC's library will have the same operating hours this spring. Study spaces are available upon request at each floor's help desk. From Monday to Thursday, the library will be open from 8 AM to 8:45 PM. On Fridays, it'll operate from 8 AM to 4:45 PM, with the weekend hours running from 12 PM to 5:45 PM. The library's cafe located in Whitehead Hall is also open this spring, but will not be open during the weekend. If in need of peer tutoring, the Learning Center is located on Boylan Hall's first floor, course-specific and writing tutoring will return in person this spring. 
    Study nooks are also located on the first floor of the West End Building (WEB) and upper floors of James Hall. 
   Several identity-based clubs and student-led initiatives are housed in WEB. Literary publications like Stuck In The Library and The Junction are based in Boylan Hall. The Student Center building's game room has returned on the first floor, where the college's testing site previously ran. Student governments, the LGBTQ Center, and other student organizations such as Greek Council are located in the Student Center, or SUBO. The college's food pantry is in 312 Student Center, operating from 10 AM to 3 PM on Tuesdays and 2 PM to 6 PM on Wednesdays, according to its official website. 
    To access healthcare services and products such as menstrual hygiene products, condoms, and other resources, visit the Health Clinic in Roosevelt Hall 114. On Mondays, Tuesdays, and Thursdays, the clinic will be open from 10 AM to 6 PM. On Wednesdays, hours are from 10 AM to 7 PM. Hours are subject to change "based on staff availability," its official website states. Students can also access healthcare products like sanitary napkins, food, personal counseling, and other resources in Ingersoll Hall Extension's Women's Center in Room 227. 
    For mentorship, access to student resources, and legal aid for immigration-related inquiries, visit the Immigrant Student Success Office in 117 Roosevelt Hall. ISSO operates on Mondays and Tuesdays from 10 AM to 6 PM; 11 AM to 7 PM on Wednesdays and Thursdays; and from 9 AM to 5 PM on Fridays. For resume review, aid in pitching and public speaking, as well as other career-centered questions, the Magner Career Center is located at 1303 James Hall. Both virtual and in-person resources are offered from 9 AM to 5 PM, Mondays through Fridays. 
   The financial aid office in the West Quad Center is currently closed for in-person visits, with help only being offered over email (finaid@brooklyn.cuny.edu) and through virtual drop-ins on Zoom. As of press time, virtual office hours for financial aid are available on Mondays from 10 AM to 1 PM and Wednesdays from 2 to 5 PM. Financial aid advisement services are only available by appointment, with advisement offices located on the West Quad Center's second and third floors. The bursar's office is running at limited capacity, with most services such as refunds, payment and account inquiries, and others being offered remotely. 
    Recreational facilities are also available for students and staff, including a fitness gym, pool, basketball court, and others in the West Quad Center.