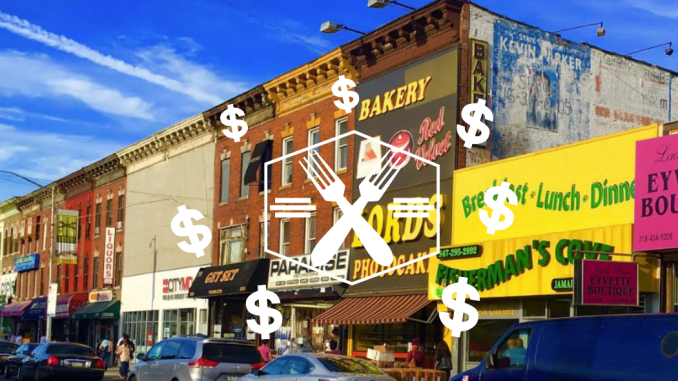 By Jada Simon
   Should Brooklyn College students stick to eating home-cooked meals? Most students that attend Brooklyn College receive financial aid. Over a third of those students are undergrads with low-income backgrounds, meaning their household has less than $20,000 a year. Food prices at neighboring establishments are proving to be very pricey, and I don't know if BC students can keep up.
   Brooklyn College is just a block up from Flatbush and Nostrand Avenue, a hotspot area. It's practically a strip mall with tons of fast food options, various restaurants in the area, and even a few places for shopping. In places like this, prices tend to be quite expensive, and clearly, pricing in the Junction was decided without the students' needs in mind.
   For example, the neighborhood deli, Brooklyn's Best Eats, has a sandwich made as a tribute to the college that's unironically called "The Brooklyn College Sandwich." Take a guess on how much it costs. $10.95. 
  That's roughly $11 and with the inclusion of a beverage, that totals out to somewhere between $13 to $15. With the addition of snacks, that's even more. Considering the average BC student has classes ranging from three to five days a week, that means food expenses can range from $39 up to $75 by just attempting to buy one meal each day. But it's not just the deli alone, the same goes for the fast food and restaurants surrounding campus as well. One platter of food at Panda Express is about $13. Although Popeyes, McDonald's, Dunkin Donuts, Chipotle, and Fisherman's Cove may have a few options cheaper than the others, in the end that doesn't matter because the money adds up all the same. Most students cannot afford to eat the good food around campus and cough up half of their tuition cost each semester.
   So how can students ensure they receive the proper nutrition needed to function in school? Will they have to stick to eating most of their meals at home?
   Not necessarily. Students still have many options before they consider only eating homemade meals. While they are much healthier, there will come times where students will be on campus for an extended period of time and require another meal for sustenance or find themselves craving a little treat, even if it's not as healthy.
   When that time comes, here's a few different options students have: 
   1) Students can sign up for apps connected to the restaurants near the college to get reward points to potentially pay less on each meal and sometimes get one meal free.
   2) Students can buy the foods and snacks they usually get near the college and acquire as much of it as they can at their local market. 
   3) When really low on cash, students can eat homemade meals for half their school week and indulge themselves in outside food for the remainder of the week to create a happy balance.
   Of course, it'll still be hard for some students to balance their food expenses with the expensive costs at the dining options near the college, but with careful planning students can manage.
   All I suggest is that students open their eyes to see that using their money to buy food on a class day is not something that should happen every day that they are on campus. If the rising prices are not going to accommodate students, then we have to find some way to work around it. The food neighboring BC just costs more than it's worth.