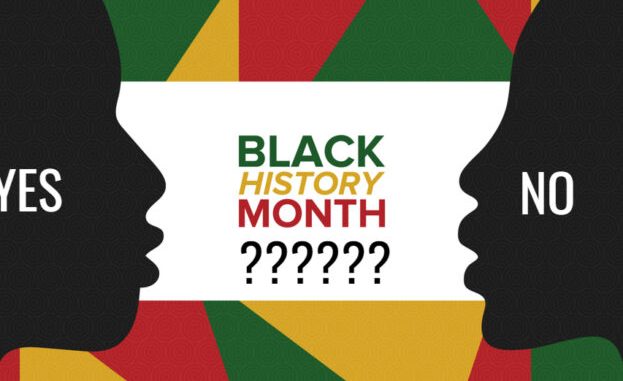 By Jada Simon
   On the last day of Black History Month, 24-year old R&B singer Anayka asked an important question in one of her Tiktoks. She posed directly to her viewers, "Look, I'm gonna be the one to say it, and don't get mad, don't get mad, I got to say it. This Black History Month was a little quiet. Am I wrong? Am I wrong? It was a little mute. What's going on?"
   You may ask yourself, why did the young recording artist make this statement? But reader, just  think about it. How much celebration did we see this past February?
   We can start by thinking about what events took place at Brooklyn College this Black History Month. Although BC hosted several events, a handful of them weren't directly connected to just Black people, so in the end, that's maybe why it felt like nothing happened.
   Some of the events that took place included "Karaoke Night," "5th Annual Student Showcase," "Meet the Greeks," and "Blue Paint and Sip," which weren't necessarily related to one of the most important parts of February – showcasing Black people.  
   Besides that, companies around the world have also seemingly stopped using Black History Month as an excuse to market the holiday and target consumers. You know how a holiday rolls around and television usually reflects that, whether it's by showcasing Black appreciation episodes or giving deals on products because it's Black History Month? Well, that presence didn't seem to be around this year. 
   For example, Amber Ruffin, one of the only Black late-night talk show hosts, celebrated Black History Month by giving an explanation to what she thinks is a controversial topic for the way everyone should learn history, especially in schools. Ruffin suggests that we need a "white history month" and here's why.
   Apparently, Ruffin thinks that "history shouldn't just be names and dates, it's supposed to give us context for the present." She says that there is no way for people to understand the inequalities of this country's past without truly understanding the real history behind this country's laws.
   Now that's how Black History Month is covered on Ruffin's end, but as for how some companies show their appreciation on television during Black History Month, it usually goes something like this: celebrating Black people that have achieved so much such as Black artists, Black sports players, Black TV show hosts, and overall amazing Black creators of all kinds in a way that fits their brand.
   If we think back to one of Google's former Black History Month commercials three years ago, on initial examination there are different categories showcasing Black people that made history in America. There was Beyonce's Coachella performance being put into the category of most searched performance, John Legend for the category of most searched EGOT winner, and Maya Angelou for most searched female poet, among so many others.
   Some TV shows and companies use Black History Month as a way to further the conversation about Black acceptance. By doing this, they are attempting to bring truth to history and change the false truths we are taught in school, but somehow that was just not as present this year.
   We had a couple of events this February that were mostly indirect to Black history, like the Super Bowl for example. But now that I think about it, the problems leading up to this past month likely muted the celebration.
   There were so many heartbreaking events that occurred, impacting all of us in one way or another. Like the police shooting that resulted in the death of Tyre Nichols, the deaths caused by the earthquakes in Turkey and Syria, and just so many other violent events that occurred and still continue to occur now.
   So what does that mean for the future of Black History Month? I'm not entirely sure, but hopefully, we can finally see that every day should be for everyone and we need to do more to make the world equal for people of all colors. This way, in any crisis that occurs, everyone will know that they hold some importance to the world.