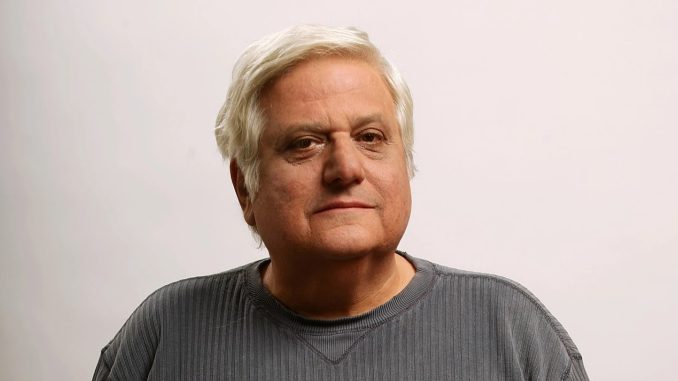 By Samia Afsar
   Academy Award-nominated actor and Brooklyn College alum Michael Lerner died at 81 on Apr. 8 at a hospital in Burbank, California.
   According to his brother and only immediate survivor Ken Lerner, the cause of death was due to complications of brain seizures that he had suffered this past November. 
   "We lost a legend last night," said Lerner's nephew and "The Goldbergs" actor Sam Lerner in an Instagram post uploaded on Apr. 9, confirming his uncle's death.
   "It's hard to put into words how brilliant my uncle Michael was, and how influential he was to me. His stories always inspired me and made me fall in love with acting. He was the coolest, most confident, talented guy, and the fact that he was my blood will always make me feel special. Everyone that knows him knows how insane he was— in the best way," he said. 
   Born and raised in Red Hook, Brooklyn, Lerner jump-started his career by acting locally as a teen. His first television appearance was as a "Quiz Kid" on a television program hosted by the local sports center. 
   During his time at Brooklyn College, Lerner studied drama and was cast as Willie Loman in the school's production of "Death of a Salesman," and went on to graduate with a Bachelor of Arts in 1962. However, it wasn't until receiving a Fullbright Scholarship that Lerner's passion to act was crystalized. He chose to study theater at the London Academy of Music and Dramatic Arts, where he shared a home with multimedia artist and singer Yoko Ono for a time, and even appeared in one of her short experimental movies entitled "Smile" alongside other projects. 
   During the late 1960s, Lerner acted at the American Conservatory Theater located in San Francisco, where he performed in a production of "Little Murders." Impressed by his performance, Paul Mazursky cast Lerner in his 1970 comedy-drama "Alex in Wonderland," in which Lerner made his filming debut. 
   Since then, Lerner continued to appear in numerous stage, film, and television productions including "Elf," "Godzilla," X-Men: Days of Future Past," "M*A*S*H," "Hill Street Blues," "Starsky & Hutch," and "The Rockford Files." His performance as Jack Lipnick in the Coen Brothers' 1991 film "Barton Fink" earned him an Oscar nomination as Best Supporting Actor. 
   "I'm so lucky I got to spend so much time with him, and we're all lucky we can continue to watch his work for the rest of time," said Sam Lerner as he concluded his post dedicated to his uncle. "RIP Michael, enjoy your unlimited Cuban cigars, comfy chairs, and endless movie marathon."