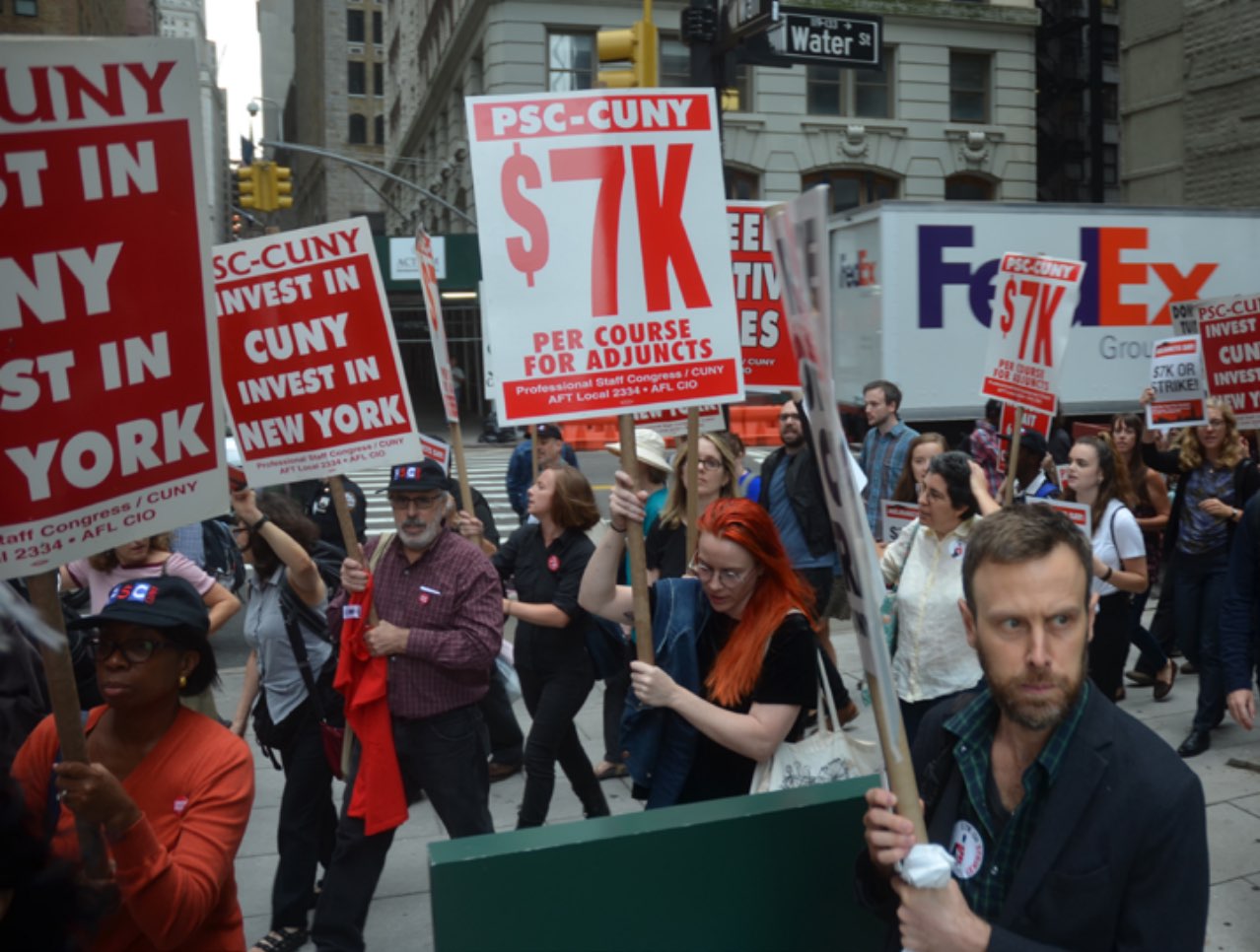 Written By: Paola Sacerdote
The CUNY faculty union, known as the Professional Staff Congress, is calling on the University to use the new $455 million in federal relief funds to keep classes filled and students enrolled.
   In late December, the federal Department of Education passed the Coronavirus Response and Relief Supplemental Appropriations Act, allocating over $455 million to CUNY colleges. In a press release, the PSC demanded CUNY use the federal stimulus funds to help pay for students, and create a moratorium on Bursar holds due to student debt of less than $100. 
   "The union representing 30,000 faculty and professional staff at the City University of New York today demanded that the CUNY Administration use the $455 million in new federal relief funds allocated to CUNY colleges to keep class sections open and allow students to enroll," the PSC statement read. "The CUNY chancellor should use the federal funds to enable students to re-enroll and to maintain course offerings, even if that means temporarily relaxing course enrollment minimums."
   Since the pandemic began last year, CUNY has responded to enrollment pressures by cancelling classes and laying off faculty across the University. Classes are consequently smaller this semester. Already competing to enter smaller classes, students may fall behind degree schedules because of holds on their accounts due to debts.
   "CUNY students have been targeted by poverty and racist austerity, traumatized by COVID, and stressed by the transition to all-remote classes. They shouldn't be kept out of college because of a few hundred dollars," the statement continued.
   As for Brooklyn College, the School of Humanities and Social Sciences has been pushed to raise course enrollment minimums by 33 percent, a cost that will change enrollment and lead to severe reductions in courses.  
   "The PSC calls on the CUNY administration: Lift the holds, keep the classes running, and let our students and the communities that depend on them have a chance to rebuild their lives through access to college education," PSC President Barbera Bowen said, "It is cruel and self-sabotaging to tell students who have suffered through the pandemic and find themselves a few hundred dollars in debt on tuition that they cannot re-enroll for the spring."