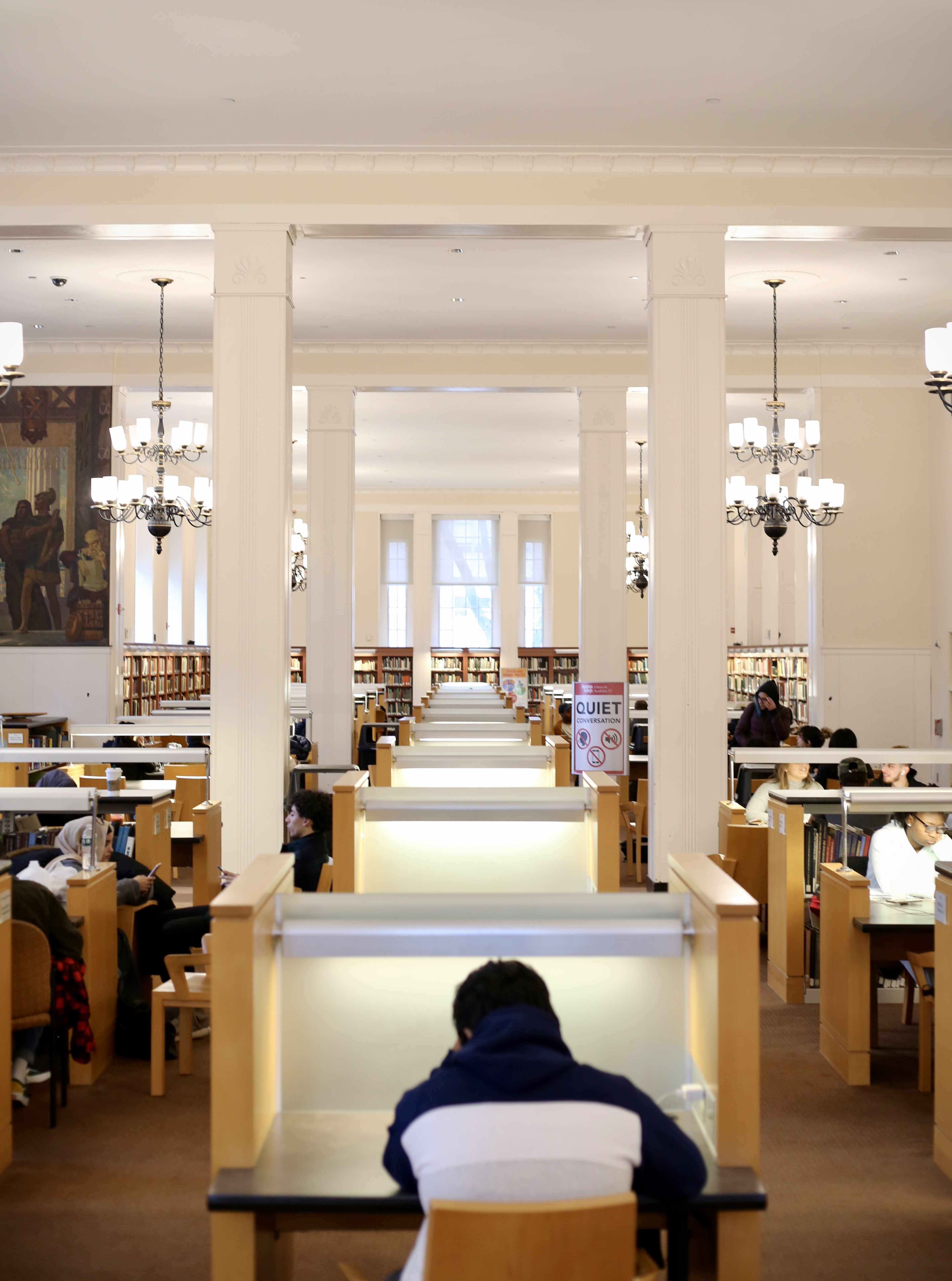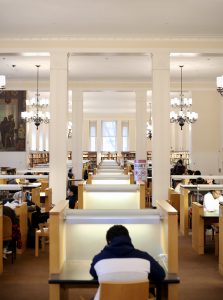 The most popular room in the Brooklyn College library was inaccessible to students on Tuesday, Feb. 4, because of a section in the new union contract that mandates adjuncts hold office hours for students.
   The LaGuardia Reading Room on the second floor of the college library is a popular hangout spot for students on campus, on account of its size and quietness. Many students were vocal about the demand for the reading room to reopen for students, after a sign was posted on the door that stated "LaGuardia Reading Room reserved for Spring 2020 adjunct office hours only," which led the students to believe that the reading room was closed indefinitely.
   So why was it closed that day? The new PSC/CUNY contract ratified last fall mandates that "every adjunct (and full-timer on overload) who teaches a course of three contact hours or more will be responsible for and paid at their full hourly rate for formal office hours… and it guarantees and expands students' access to their instructors outside of class." 
   It is argued that the BC campus has limited office space, and this new city contract threw adjuncts and other faculty for a loop after it took effect immediately. The Provost Office, located in Boylan Hall, made the decision to reserve the LaGuardia Reading Room for the adjuncts. "We reserved the LaGuardia Reading Room because we were working on a space issue, and had underestimated student interest in using that specific room on particular days," explained Anne Lopes, Provost and Senior Vice President for Academic Affairs. "We were able to resolve the space issue much more quickly than we had originally anticipated, and we appreciated hearing from students about their needs with regard to their use of the space. I apologize for any confusion in our messaging about it."
   Student interest in the reading room was immediately taken into consideration after it was brought to the attention of the Provost Office, that the students became upset about it becoming inaccessible. "They just closed the reading room off, saying it was for adjunct use because the city is requiring adjuncts to have office hours, but that's just hearsay," commented a student who asked to remain anonymous. "I believed it was a convenient solution for the library since the library staff hates how all the library rules are broken in that reading room." 
   Although the reading room is the library's largest and most popular room, the library staff refused to comment on the situation.
   Another student, Shay who asked to keep their last name out of print, commented on the inconvenience as well: "I heard that it was going to be closed for the whole semester. It seemed typical for them to close the most populated room on campus to shut down for surplus room. Though adjuncts do deserve a space, there must be a better space."
   According to James Davis, PSC representative for BC, another space was found almost immediately, and the adjuncts moved their "offices" to Boylan Hall.
   "Many departments have office space for adjunct faculty, so very little has changed for them," said Davis. "For the departments that don't have sufficient space the College has provided a large room in the Boylan Hall basement, the Georgian Room, for adjunct faculty from any department to hold office hours."