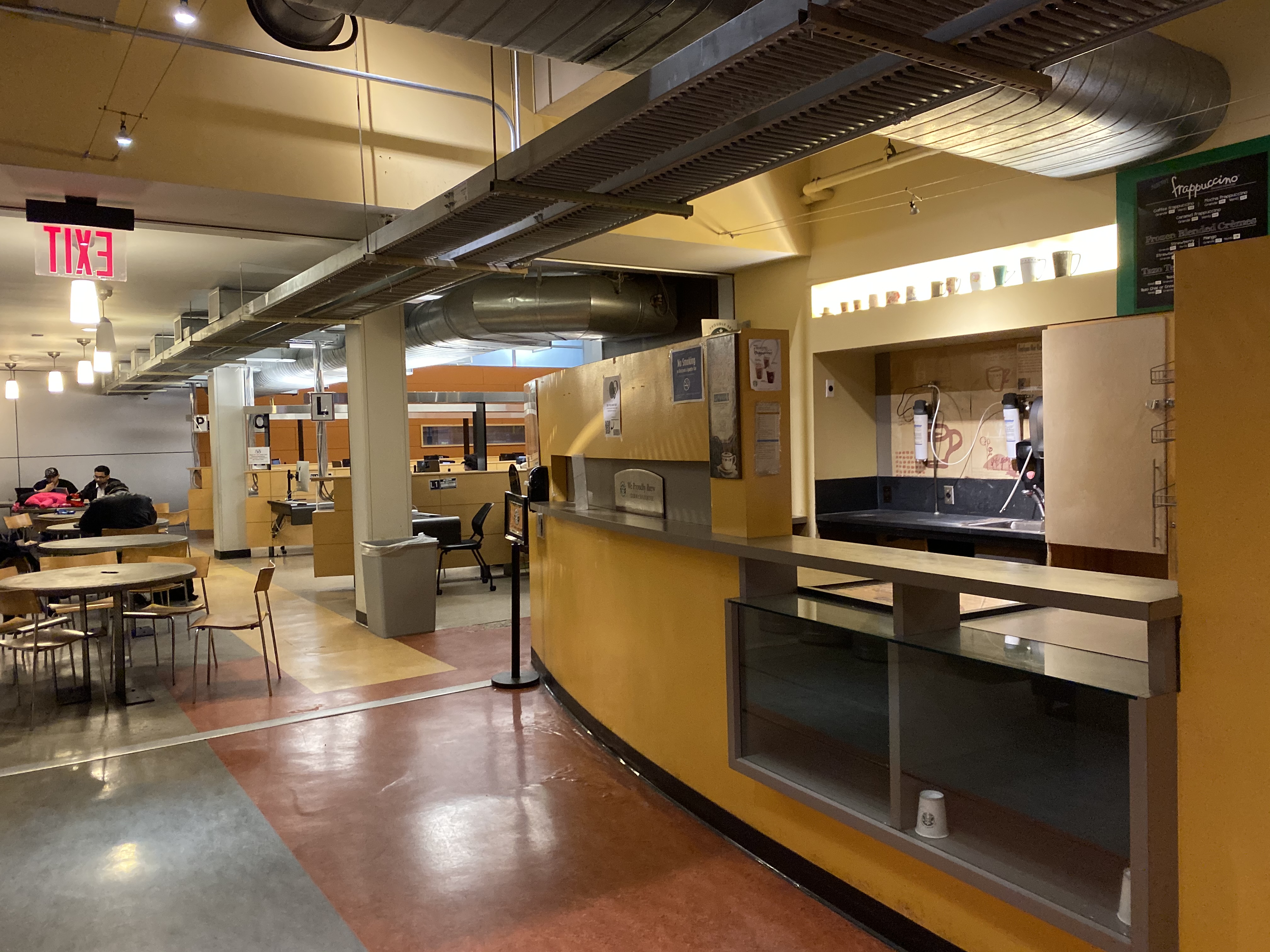 The condition of the cafe on the first floor of Whitehead Hall has been raising some questions from students concerning the upkeep of the area. 
   Students became upset when the Starbucks closed down at the beginning of this semester due to lack of sales.
   "It was convenient," said Nayelis Vargas, a Journalism and Media Studies major. "When it closed I was pretty upset, because we have a lot of students that work long shifts, and are in school all day for hours on end but they don't want to walk across campus, and no one wants to spend ten dollars for a cup of coffee or tea from the actual Starbucks."
   But because Starbucks at the Library Cafe was not attracting enough customers, it was shut down.
   "With one Starbucks already located in the main cafeteria and another store just off-campus, the vendor was not getting enough customers at the Whitehead Café to remain open," stated Alan Gilbert, Senior Vice President for Finance and Administration and the head of the college's Facilities department.
   Many of the issues in the cafe arise from lack of attention or resources from Facilities, where there are several desktop computers that have not been working for months, and also a seating area that has been closed off for nearly a year. The only reported reasons for the seating section being closed off were from students, saying it was because of a bed bug sighting in the specific area.
   "That was at least a year ago," said Andrea Di Salvio, a Secondary Education and History major. The closing off of the seating area took away a decent amount of seating space for students to hang out.
   "We are aware that there are seats that are broken and in need of repair. There is a plan in place to have them fixed as soon as possible," Gilbert said. 
   There are several desktops, in the Whitehead Cafe, that have not been properly working, or have been working in general.
   "Whitehead Cafe is an area designated for students to get their work done on campus," argued Abigail Jade, Health Sciences major. "There should be no reason why forty percent of the computers don't work in a facility that caters to students who need to use a computer." 
   "Due to heavy use, we have worked with ITS to have some repaired, and others will be in working order in the very near future," said Gilbert.
   With all of the complaints from students about the area, which is specifically designed for student use, attention from facilities still lacks as well as upkeep. Facilities claimed they have no information concerning the Whitehead Cafe, which may also mean there is no plan to better the condition of this student area.
   "There needs to be more communication and accounting," stated Bruce Crane, a former editor of the now-defunct student newspaper Excelsior. "These spaces should not be wasted as students need a rest spot from the computers," he said in regard to the closing of areas that could be used by students.