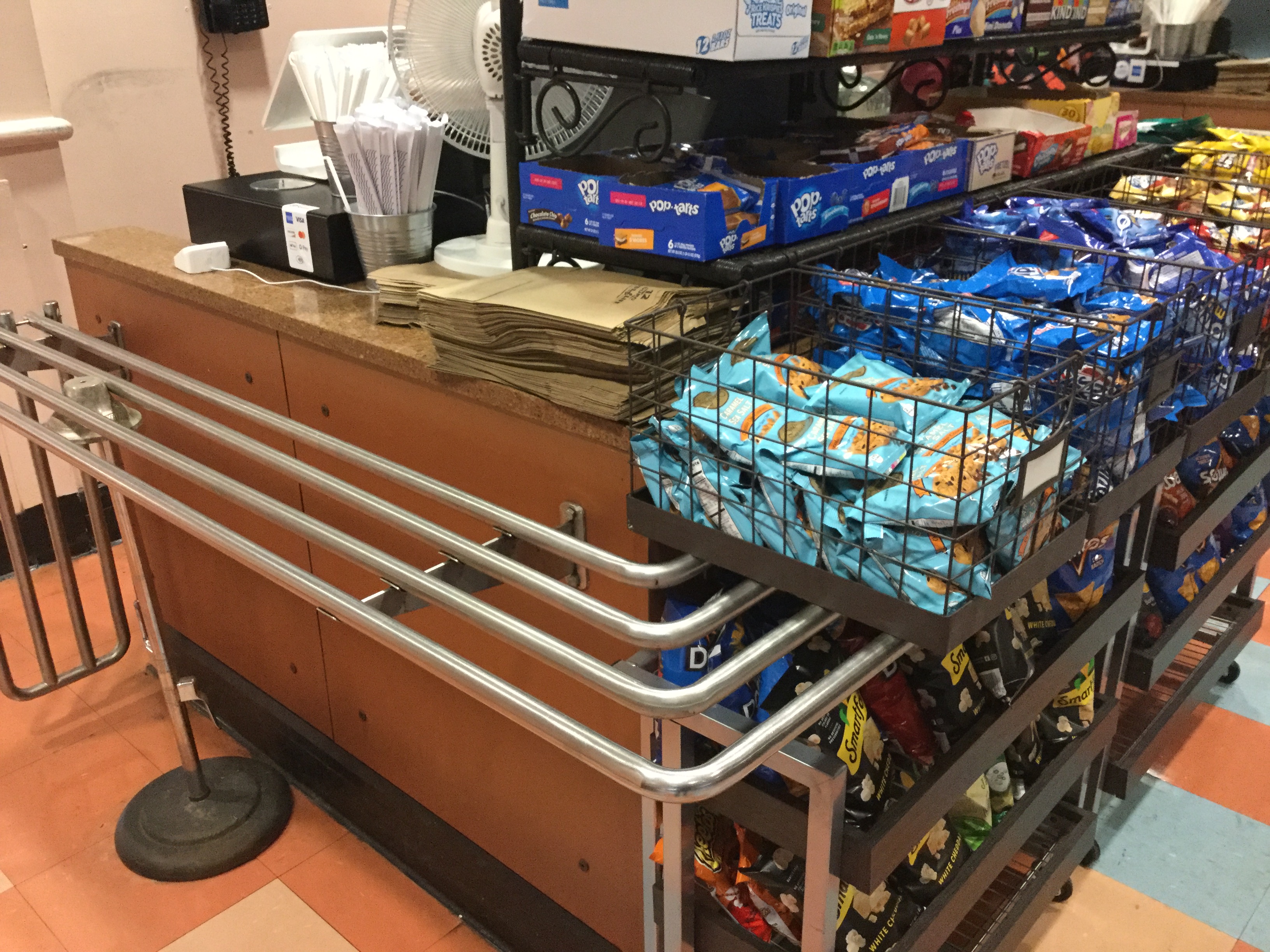 Written By Gabriela Flores
This past Sunday, March 1, Gov. Cuomo's Bag Waste Reduction law was implemented in many shops like supermarkets, bodegas, and retailers across New York State, including the Brooklyn College community. Under the new law businesses are required to cease free single-use plastic bags, and replace it with five-cents paper bags or have reusable bags for sale. 
     "According to Clean Ocean Action, the Ocean Conservancy and other organizations… plastic bags make up a significant fraction of the plastics in our waterways and along our shores," said Doctor Brett Branco, Director of the Science and Resilience Institute at Jamaica Bay, and BC earth studies professor. "It is important for data collection efforts to continue so we can see how policies like the plastic bag ban affect the amount of plastics we find in the waterways and along the shore."
        As reported by Nature Communications, a peer-reviewed scientific journal, between 1.15 and 2.41 million tons of plastic waste enter from rivers to oceans, with larger plastic degrading into microplastic. Microplastic, or plastic fragments that are less than 5mm in length, exist beyond aquatic environments. They are found in organisms, the air, soils, skin care products, and foods such as honey.
"Microplastics have been found almost everywhere that scientists have looked for them," said Branco, "The impact of microplastics in the environment and on human health is very much an active and emerging area of scientific research."
     In comparison, paper bags decompose quickly in water and are recyclable. However, as mentioned in the New York State Plastic Bag Task Force Report,  the switch from plastic to paper creates a "greater carbon footprint" that requires a "significant quantity of water." To Branco, no plastic bag ban can address the root of single-use waste- society's "disposable lifestyle."
   "We have embraced a disposable lifestyle, partly because plastics have lowered the costs of so many things that we use in our daily life," he said, "People everywhere need to rethink the disposable lifestyle, because all that waste that is created does not simply go away." 
    The Bring Your Own Bag NY initiative (BYOB) aims to promote sustainability with zero-waste reusable bags to New Yorkers. NPR reported that one cotton carry-on must be used 20,000 times more than a film plastic bag to become "better for the environment." Furthermore, organic cotton bags create more air pollution, increase water usage, and inflict other damages to the ecosystem. Despite its environmental impacts, many BC students and sustainability advocates will comply with BYOB. 
   "In the beginning it is going to be inconvenient for everyone, but for the environment it is going to be a good thing." said student Chaya B., who did not want her whole name used. "I use reusable everything, and for me the ban is an extra push to carry my bag," she said.  
   Similarly, for Vice-President of Brooklyn College's Sustainability Club (BCSC) Galilea Matias, the reuse agenda is necessary to implement. "In last year's Sustainability Fair, BCSC had organizers giving out reusable bags and bottles. We intend to have more organizations doing the same thing this year," said Matias. "BCSC understands that the school doesn't have a campaign around plastic bags. As much as we would love to do more campaign work, we don't have the team or the time."
     On the other hand, some students believe that the state-wide ban is ineffective in promoting its "reuse and recycle" agenda. "The negative reaction people might have can be due to ignorance," said biology-major Ivette Solis. "Yes, we see excessive plastic waste on the streets, but this policy should inform us why plastic bags, in particular, are being banned. Why now?"
     In compliance with the ban, and Brooklyn College's sustainability efforts, Metropolitan Food Services in Boylan Hall's Food Court has made the switch to paper bags and paper plates. "Gradually, we are removing all plastics because we are trying to be environmentally friendly," said Metropolitan Director Nita Mabasa. "With leftover plastic bags, we have sent them back to our supplier."
   However, two days before the ban, the state decided to delay real enforcement of the law to April 1, after a last-minute lawsuit was filed by plastic bag manufacturer Poly-Pak and The Bodega & Small Business Association.
    Sources from The New York Post speculate that the plaintiff will argue that the Department of Environmental Conservation is an agency without law-making power, thus the ban cannot be legitimate. Over 14,000 non-exempted store owners expressed the policy's lack of consideration for immigrant-run local businesses in low-income neighborhoods. Poly-Pak, a plastic manufacturer, is against the new regulations regarding thicker non-film plastic bags, after their products did not match the Department of Environmental Conservation's size measurements. 
   "Every mandated cost increase adds up," shared Greg Biryla, Director of National Federation of Independent Business, with the New York Times. "Independent businesses are simply not able to absorb and adjust to new mandated costs the same as their big-box competitors."
    In New York City, only 17% of total waste is recycled, according to Grow NYC. 7.5% of the city's waste stream, or life cycle of garbage from its source to disposal, consists of plastic film like former grocery bags. As a result, improper plastic disposal in New York can land in Atlantic Ocean gyres and cause marine plastic pollution. 
     Despite the delay of the ban's enforcement, and environmental concerns with plastic replacements, the Brooklyn College community is slowly but surely making the switch from plastic to paper.