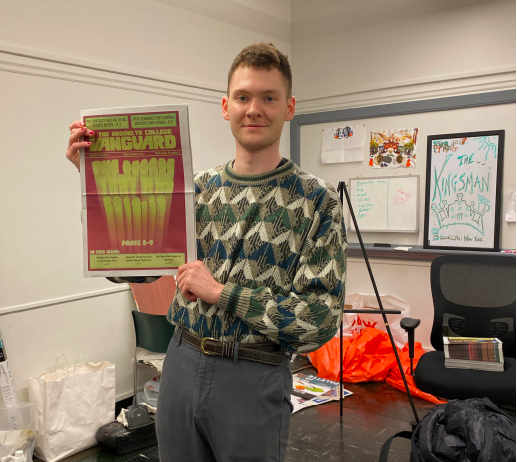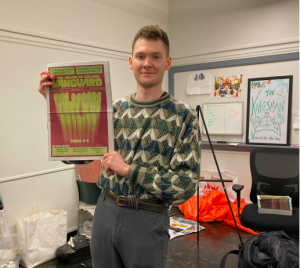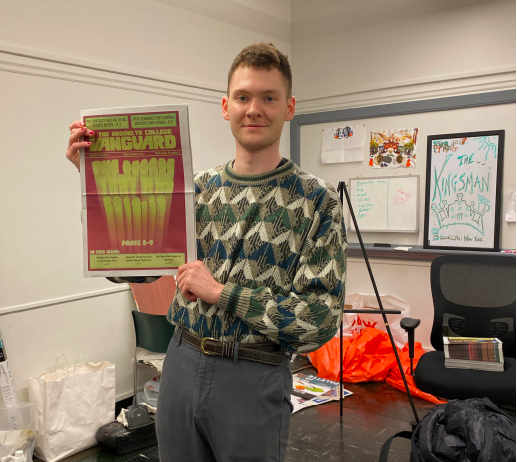 So long!
I had only ever worked in restaurants, where resumes either serve as indicators that you could handle a brunch shift based on the number of years you've busted your ass, or as confirmation that you are the friend of the server who recommended you. 
   When I began sending out actual job applications, I had no idea what I was getting myself into. It was March of 2019, my second semester at Brooklyn, and it had been about a month since I had sent in a dozen apps for internships and entry level jobs to art galleries, artist's foundations, and museums. I eagerly waited for the bright, shining emails to hit my inbox, the ones asking me to come in for an interview. 
   Those emails never came, except maybe for a few "thank you for applying" auto-replies, and the subsequent, cordial "unfortunately, we have chosen another applicant" message from the more established institutions. I spent, admittedly, little time on most of these applications. I remember repeatedly googling How to Write a Cover Letter. A number of those letters ended up being more or less copied and pasted from a single template which I thought would surely land me a gig. 
   Eventually, certain that my email address was on some kind of "Shitty Applicant Blacklist," I was jaded just from kicking at the deadbolted, impenetrable door to a field that I thought would lead to my future. My plan of being the fashionably aloof but secretly plucky type of receptionist had fallen flat, and with it, my desire to be that. Around the way, I started to see a backdoor, slightly ajar, which maybe I could fit my foot through.
   Fuck it–my general disposition at this point–I'll write about art instead of being a cog in the wheel to sell it, I oh-so-triumphantly said. I frantically walked over to Roosevelt Hall to knock on the door of the (now defunct) Excelsior to talk to an editor, see if I could write something for them. Nobody was there. Across the hall, I noticed that the office of the then Kingsman was cracked open by a stack of newspapers. I knocked, Ryan, the managing editor, and Quiara, the editor-in-chief, told me to come in. 
   It was a Monday, the two were gearing up for crunch time, editing pieces, maybe finding ones to squeeze in; doing what they do. I asked if I could write about some exhibit at The Whitney. They took my pitch, saying something along the lines of "okay, have it in by tomorrow, we publish every Wednesday." I hauled over the West Side of Manhattan, driven by anxiety and probably a lot of excitement at the prospect of sticking it to the museum which had recently rejected me (I ended up actually loving the show, the article was mostly praise, unfortunately). 
   The next fall, The Excelsior and The Kingsman merged, and because of that budget-cut fueled fiery embrace, we now have The Vanguard. Fortunately for me, our newly birthed paper needed an arts editor. I applied, and–get this–actually got it. But not by way of a killer cover letter, but because I was writing things that I actually, truly, gave a shit about. The editing team recognized this, I recognized this. It was right. 
   It is vital for young writers to be appreciated and supported by their peers. To be able to write and have your writing looked at–in my case, by the sharpest, most thoughtfully sassy eye of Quiara–with care. It's critical for aspiring photographers to have their work published alongside a story. And on the flip-side, the work that we do is of equal importance for the student body, for whom we publish and stay up way into the uglier hours of the night. (I'll also take this space to apologize for being, more times than I'd like to admit, part of the reason for said late nights). Some of our colleague's first of many write ups will have been on this campus' paper. Some better than others, but that's why what we do matters. You all do stuff, we tell them about it. If not us, then who? 
   Since I started writing for The Vanguard, I have been doing work that I want to be doing. I am constantly inspired and impressed, almost to the point of disbelief, by the work that Quiara, Ryan, Camila, and all the section editors put in every week. There is, at some base level, something really cool about what the editing team and staff writers do. Not just cool for me because I got to play the part of a chic art critic, but in the other kind of cool, the coolness that is the reason why I will miss writing for The Vanguard. It is the ineffable chicness of hard work that the entire team displays every damn week, and that I got to be a part of that. 
   Now I know that I've not only busted my ass waiting tables, but that I've had the pleasure of writing and working with all the lovely people at The Vanguard. I've met some wonderful people and dear friends through this gig. 
Thank you.