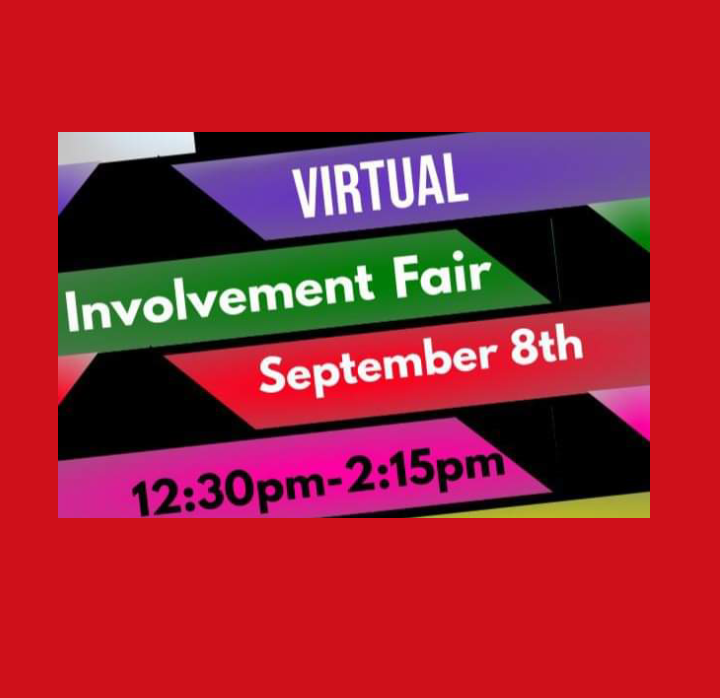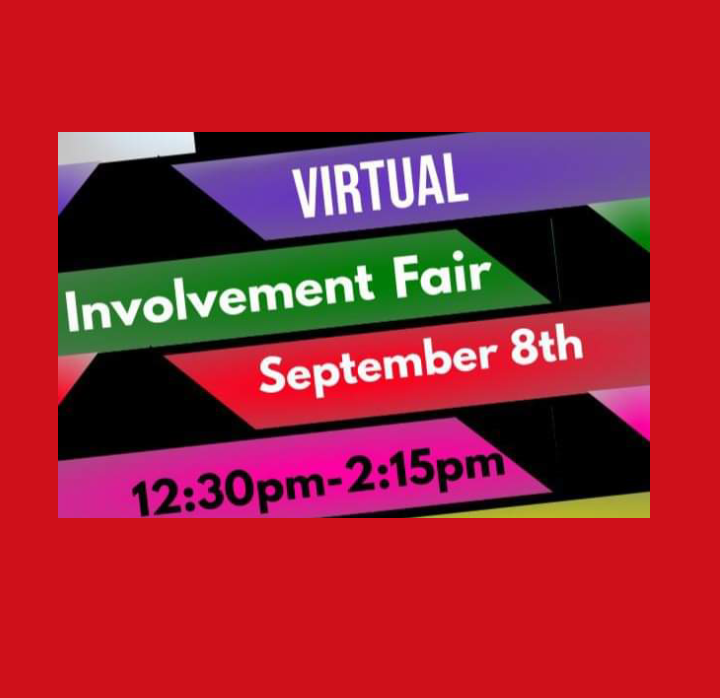 As most of Brooklyn College continues remotely, the Student Activities, Involvement, and Leadership Center (SAIL) hosted its very first Virtual Involvement Fair to give students and clubs a chance to interact with one another remotely. Though the event's turn out was lower than in previous years on campus, participating BC organizations and students managed to engage across their devices and adapt to the move online. 
   "In-person you can interact with students and actually know who you are speaking to. Online it was a bunch of screens, that's who you're speaking to," said Sheena Naser, President of BC's American Sign Language Club, "but it was very engaging, like a lot of people surprised me. They come and they were very interested in being involved."
   Before the pandemic canceled the fair in-person, nearly all BC clubs would set up their tables to chat with students passing by. No student registration was needed to attend. But this year, participants had to register on Bulldog Connection to access the fair hosted on Zoom. 16 clubs joined the fair last Tuesday, September 8, with each having their own meeting room and a short description box introducing their organization to students scrolling by.  
   "We didn't get the number of clubs we usually do on campus. Also, the aspect of just comradery that's associated with having the involvement fair where it's on campus and students interacting with one another presented sort-of a challenge," said Hamilton Raymond, Associate Director of SAIL. "But overall, with the feedback I received, it was phenomenal. Students are looking for us to set up another one for them." 
   Initially, many organizations expected low student turnout since accessing the digitized version of the fair required registration and more effort. With this in mind, many clubs prepared for this year's event differently than they normally would. Some had a PowerPoint presentation ready to go, while others improvised. For BC's Muslims Giving Back (MGB), preparation for this year's fair was "more scripted than in-person." When the fair was on-campus, MGB members could discuss their club with each student individually and share some candy or flyers from their booth.  
   Now online, one of the significant components in MGB's fair preparation was the promotion of their Zoom meeting room. To better their expected turnout, MGB board members collaborated with the college's Islamic Society, Muslim Women's Educational Initiative, and other club board executives. Together the organizations used their social media to encourage students to join each other's fair rooms. 
    "We do see a better turn out that way. It's easier to promote each other like that, and it's easier to reach out to more students, said Maryam Ahmad, Secretary of MGB. 
   Though student attendance was better than many anticipated, some aspects of the fair's former in-person experience could not be replicated online. The ability to spontaneously start small talks or face-to-face conversations with students based on their interests or features, such as their clothing, was no longer available over Zoom. Nonetheless, the Phi Sigma Chi Multicultural Fraternity was still able to carry their chapter's core principal of a lifelong brotherhood to those interested in joining. Through the Virtual Involvement Fair, the fraternity was able to gain prospective members. 
   "We really take our pride in knowing who our people are. We take the time to actually cultivate groups together — people who eventually cross into the fraternity together," said Mohammad "Big Brother Tonic" Tusar. "Where they are able to have a brotherhood at large, but a brotherhood at a minimal level too between each other and each person."
   For some clubs, like the Asian and Asian American Film Organization (AAAFO), the fair's move to online proved to be more convenient and useful in connecting them to the BC undergraduate community. As a film group that started last year in the Barry R. Feirstein Graduate School of Cinema, AAAFO's demographic was limited to the graduate student body. Through the Virtual Involvement Fair, members had the opportunity to bridge the college's graduate and undergraduate populations, all while connecting students through their diverse cultural identity and interest in media. 
   "We had a couple of undergraduate Asian students coming in and showing up. And then by listening to them, being Asian in a community interested in Film, TV and Radio, at least they know of a sense of belonging they can confirm and acknowledge," said Kosaku Horiwaki, Vice President of AAAFO. "That's a strong feeling that I felt from them, so it's the feeling beyond that of our graduate school community." 
   The fair indicates the college's decision to move forward in the "new normal." As digitized events like the Virtual Involvement Fair continue at BC, the community will likely adapt to interacting virtually for as long as the pandemic remains.