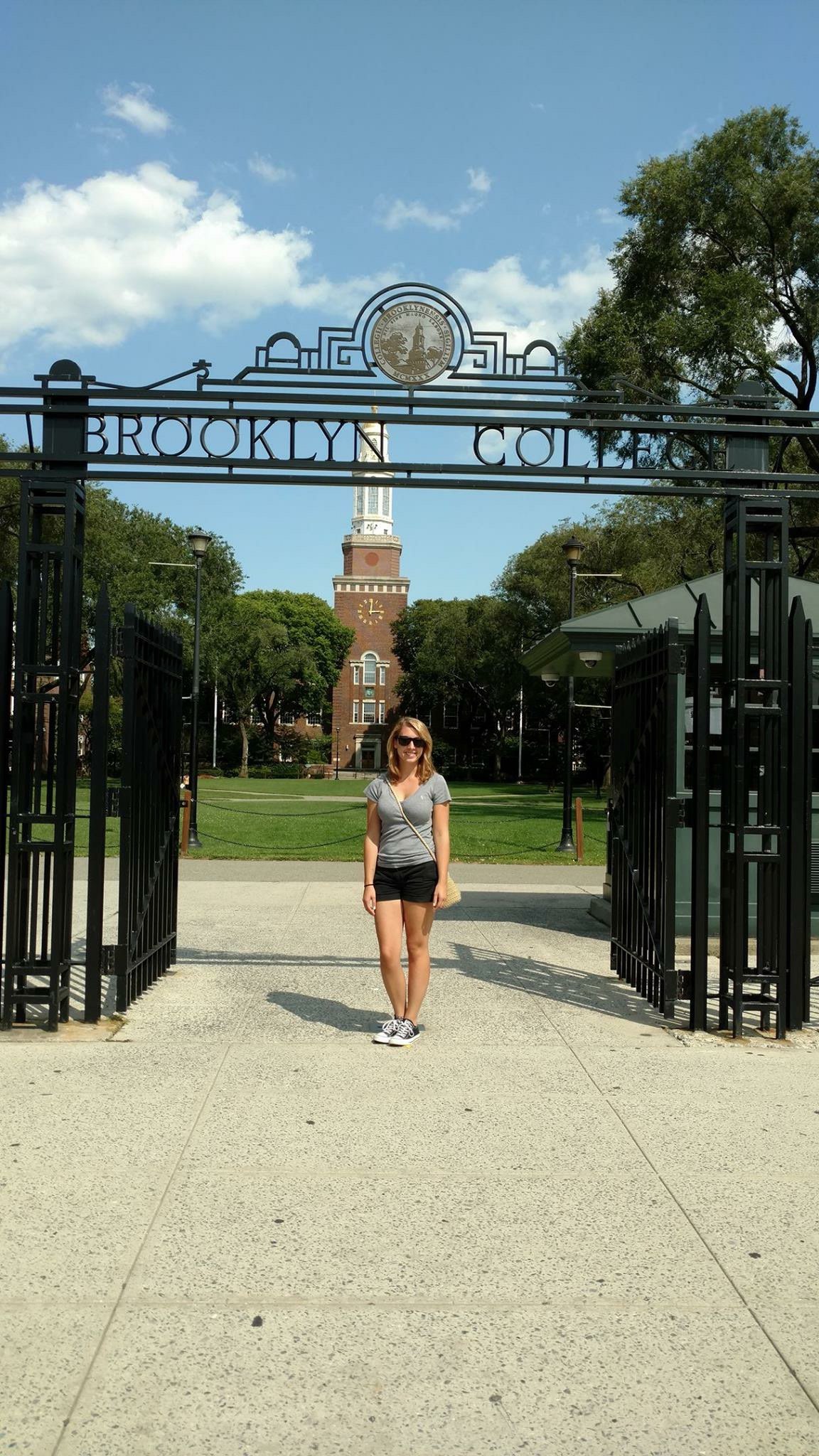 At age 18, I moved to New York City almost sight-unseen.
   A lot of people must have thought I had a screw loose when I came to school with almost no connections, foundation, or know-how. I didn't have family here, and I didn't know the first thing about the subway — my visit to Brooklyn College was the first time I'd set foot here.
   Tom Petty moved with me. When I graduated high school, I quoted one of his lyrics in the yearbook: "Time to move on, time to get goin,' what lies ahead I have no way of knowin.' But under my feet, baby, grass is growin'." As a birthday present, my dad got tickets for us to see him in concert that summer before my move, having no clue it would be one of his last shows. 
   "Come on, baby, let's go, don't you hear the rock 'n' roll playin' on the radio, sound so right? / Girl, you better grab hold, everybody's got to know, anything that's rock 'n' roll's fine."
   I had known for seemingly ages that I wanted (needed) to be in the thick of things. Perhaps the truth is that I would have been okay going to school just about anywhere, but I didn't want to be just "okay" — I wanted to allow myself every chance there was.
   "When the strangest feeling came over me down inside, no matter what it takes."
   Tom Petty died about a month into my first semester at Brooklyn College. I had barely met anyone on campus at that point and I remember feeling confused about how upset it made me. Here I was, saddened by the loss of one of my heroes and wondering — if this is how short and fleeting and unpredictable life is, what am I doing here? Who was I trying to fool trying to make it here of all places?
   "Don't really matter if she don't or if she do. Tryin' to make the best of the hometown blues."
   A few weeks later, I went to see Benmont Tench, Petty's pianist, play a small gig in town. You could have cut the raw emotion in the tiny room with a knife, but I made a point of approaching Tench after the show with tears in my eyes to hug him and tell him thank you. I walked out of the venue into the cold air and thought: this is why I'm here, because I can't imagine being anywhere else.
   When I returned to Brooklyn after my first winter break, I wrote in to the campus newspaper, The Kingsman, at the time, and asked if they needed anything covered. They did, in fact. Then editor-in-chief Dylan Campbell assigned me to cover the college's health clinic, which had just announced they'd be offering free flu shots to students. Simple enough.
  And now, three and a half years later, I'm finishing my time at The Vanguard as opinions editor and weekly columnist. Time flies when you're surrounded by the greatest colleagues and the greatest city on earth. 
   Those same colleagues are, no doubt, tired of my absurd word counts, and though I could write many more pages, I will note my gratitude here.
   Thank you to Dylan Campbell, who didn't know me from a stick in the mud and yet tossed me an article anyway. Thank you to Quiara Vasquez, who graciously allowed and encouraged me to launch On The Record over a year ago — that was a harebrained idea if ever there was one. Thank you to Ryan Schwach and Moises Taveras, who are likely relieved to never have to deal with my excessive commas ever again — you guys made each one of these pieces better than I could have even imagined. Thank you to Professor Mark McSherry, who inadvertently set me on my musical writing path by having me write about Joni Mitchell's Blue for one of his classes. Thank you to Professor Jessica Siegel, who went out of her way to help me find work when she knew I needed it most. Thank you to Professor Anthony Mancini, who frequently ripped my pieces apart but reminded me, without batting an eye, that he only did so because he knew I could take it. I'm a better writer for it. Thank you to my colleagues at the Magner Center, who placed enormous amounts of faith in me and reminded me day in and day out that doing what you love is important. Thank you to all of you who have, at one point or another, read this column. Thank you to the various people across Brooklyn College who, whether they even realized it or not, encouraged me in some form over the last three and a half years.
   There's a quote from John Updike I think of frequently: "The true New Yorker secretly believes that people living anywhere else have to be, in some sense, kidding." I arrived in New York with a soundtrack in my head that I've been writing to ever since, and it's thanks to the people above that I've been able to live out so much of what I've wanted to do and be for years. 
   "She couldn't help thinkin' that there was a little more to life somewhere else."