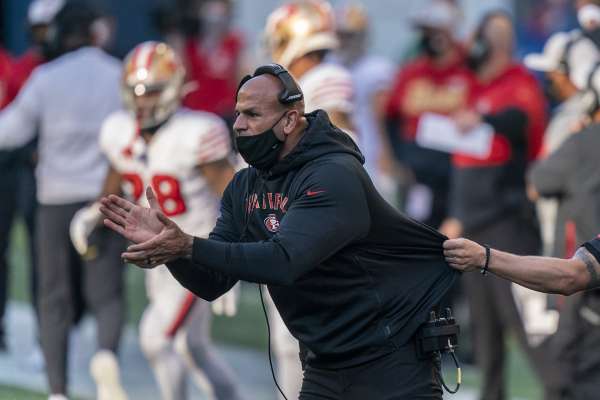 Written By: Carlos Daniel Martinez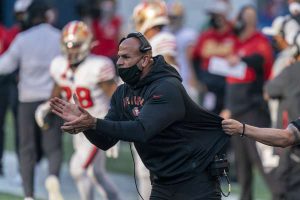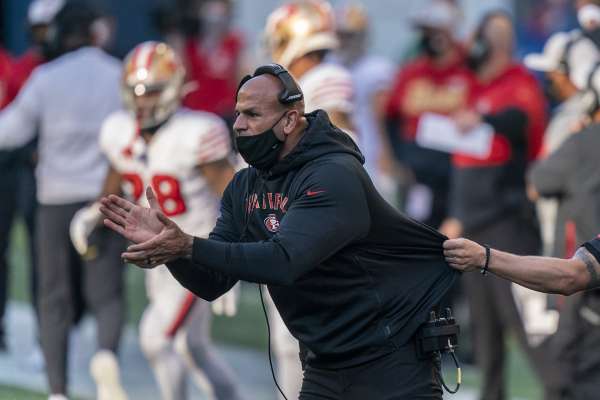 With 2020 in the rear-view mirror and after an almost-winless season, The New York Jets look to turn the tide by signing former San Francisco 49ers defensive coordinator Robert Saleh as their new head coach.
   The move follows the firing of Adam Gase, whose two-year span as head coach for the Jets was overshadowed with misdirection and lack of leadership, ending with losing records totaling 9-23.
   Jets fans should have more hope this time around with Saleh, whose NFL career has seen some spectacular moments. As a defensive coordinator, working closely with 49ers head coach Kyle Shanahan, Saleh helped build the 49ers into a strong defensive team, making an appearance in last year's Super Bowl LIV.
   As defensive quality control coach for the Seattle Seahawks from 2011-2013, working under legendary Head Coach Pete Carroll, Saleh was a piece to the puzzle in creating the great Seahawks "Legion of Boom" defense. Saleh and the Seahawks ended up winning the Super Bowl in 2014. The new Jets head coach has also assisted defensive teams with the Jacksonville Jaguars and Houston Texans in the past.
   With the Super Bowl still yet to come in 2021, thus wrapping up an extremely unique season, Saleh and the Jets have a lot of time to prepare. Saleh himself, in addition to finding success in nearly every stop he's made in the NFL, has already made history in the league. Saleh, who is of Lebanese descent, has made NFL history as the first Muslim head coach in the league—as well as the third Arab-American head coach, after Abe Gibron and Rich Kotite.
   "It's humbling," Saleh said when asked by the press on how it feels to be the first Muslim head coach. 
   "It is humbling because I wasn't even aware of it. You know, especially back home where I'm from, Dearborn, Michigan. So there's a lot of pride and it is a very humbling experience. When you look at NFL organizations and you look at the locker room, it's like the ultimate melting pot of different people and different races and different stories that get together with one possible goal. So to be a part of that is special."
   Salah joins a small group of active head coaches with minority backgrounds. The men in that short list include Miami Dolphins Head Coach Brian Flores, Pittsburgh Steelers Head Coach Mike Tomlin, and Washington Football Team's Ron Rivera. The lack of minority coaches is a concerning issue that needs to be corrected in the league, in terms of team leadership, in the coming years. 
   Despite having no NFL connections with New York before the Jets signing, Robert Saleh's long journey to becoming a head coach all started after the tragedy of 9/11 that shook the city, country, and world.
Saleh wasn't in the towers that morning. His older brother, David, was training to become a financial advisor for Morgan Stanley on the 61st floor of the South Tower.
   David was one of the fortunate people to be able to escape just as the towers fell. However, it made younger brother Robert think hard about the rest of his life, and considering how grateful he was that David's life was spared, Robert vowed to not take anything for granted, and he pursued his dreams in the NFL.
   Robert Saleh quit his job at Comerica Bank and several months later, landed a job as defensive assistant for Michigan State.
Speaking about his brother David, Robert said, "Going through my brother's experience and the tragedy that he experienced, being able to self-reflect on what I was doing at that moment and realizing that I had a passion for football, really triggered this whole thing."
   Reflecting on his future with the Jets, Saleh commented to the press, "I'm supposed to be here and I believe that God does things for a reason. And I believe this is one of them. And I'm really, really excited to be here and continue this journey with Jets Nation."