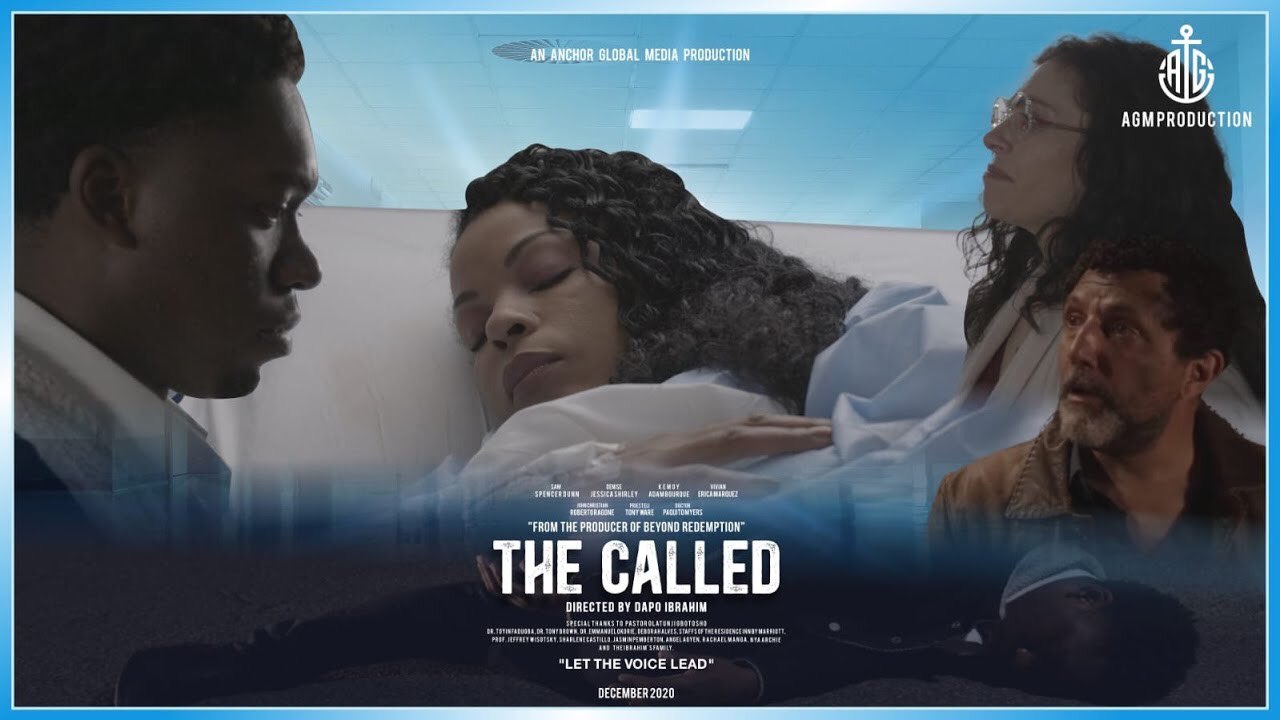 It was almost a year ago that Dapo Ibrahim, a student senator at Brooklyn College, was running for USG President in hopes of addressing student safety and advocating for transparency amidst the COVID-19 breakout that took the world by storm.
   At the same time, Ibrahim was hard at work as the director, producer, and writer for a film that had been delayed due to the unforeseen changes brought on by the pandemic. Ultimately, Ibrahim was not elected USG President, but his film would come to be just a few months later.
   On Jan. 31, Ibrahim released The Called, a dramatic short film that focuses on Sam, the protagonist of the film who goes through a breakup and questions his life's purpose. Throughout the film, Sam is called to do something, and it is not until he answers this call that he finds clarity in his life.
   "It means that sometimes you have this clear idea or maybe you don't have a clear idea about what you have to do, but then you've been called to do something that's unique," Ibrahim told the Vanguard. "[When] you hear that calling, you will realize that what you're doing wouldn't be stressful in any way. It becomes a part of you."
   Ibrahim's inspiration for the storyline comes from the Bible, specifically the Book of Samuel. In the Bible, Samuel is called by God twice, and Samuel mistakes this voice for his master, the prophet Eli, who advises Samuel to respond to the voice.
   "I was thinking of a way to modernize that story..without taking away the biblical context," said Ibrahim. "That's why there's the voice in the film, itself, and the protagonist's name is Sam."
   Prior to the film's release, the script underwent multiple reviews since Ibrahim started writing it in December 2019 as a project for his church. One of the challenges for Ibrahim, who was born in Nigeria, was making sure the characters sounded American. 
   "I have to write it and send it out to my friend and be like 'Do people talk like this?'" said Ibrahim. "That's what we do in film…you have a lot of people review it."
   Eventually, Ibrahim finished the script, but the pandemic caused a delay in shooting. As the spring semester came to a close, however, Ibrahim was ready to take the next step.
   "I reached out to my friends, and I was able to put teams together," said Ibrahim. "Everyone was passionate about it. It was a project of passion [that] we loved."
   The Called began filming in September 2020 over the course of a week throughout New York City. Then, the film entered post-production for graphics, syncing, and final touches. This is where Ibrahim ran into some more complications.
   "It was a labor of love," said Ibrahim, who credited Ingvar Denis, the film's assistant director and a fellow Brooklyn College student, for working on the post-production and helping him get through it. "It was 12 hours on set every day for one week so it was draining, but thank God I had someone that was like… 'you know what, we're going to get through this…'"
   Ibrahim also credited the talent of the film, specifically Spencer Dunn, who played Sam. Dunn embarked on a three hour drive from Connecticut and arrived at the audition after experiencing a flat tire en route. He immediately stood out to Ibrahim.
   "I saw this gentleman who was wearing a suit [and] was sweaty," Ibrahim recalled. "He gave a wonderful performance of the monologue. He had it fully memorized…he performed it in three different emotional circumstances, and to me, that was just beautiful."
   Since the film's premiere, the reception has been overwhelmingly positive, and Ibrahim has been posting the film on social media for feedback.
   "Some people…want to encourage you, and I appreciate that, but sometimes you want to get that real feedback," Ibrahim explained. "If you think it's not good enough…if you think there's something that I can improve, just let me know."
   Despite The Called being a personal project, Ibrahim acknowledged the role that Brooklyn College plays in his filmmaking, including the lessons and advice he received from Professor Mustapha Khan.
   Khan, in particular, gave him feedback on his script and taught Ibrahim the responsibility of taking full ownership of his work. After he lost an actor due to injury for one of his films for Khan's class, Ibrahim sought the advice of Khan, who suggested simply finding someone else. Ibrahim, however, really wanted to work with this actor.
   "It's your film, and it's your responsibility," Khan told Ibrahim. 
   "That really stuck with me," said Ibrahim. "Not just in film…in everything I do."
   Ibrahim also expressed his gratitude to Judith Kenny, his advisor, and Mark Voelpel, his screenwriting professor. 
   "[Kenny] has been very helpful right from day one," said Ibrahim. "Voelpel also helped me out with my script for The Called…and this was outside of class, but he took the time to really help me with it."
   After graduating this spring, Ibrahim plans to start shooting a comedic web series that he has been working on about the retail industry and hopes to build a network of CUNY film production students. While Ibrahim is open to trying out multiple genres of film, he hopes to one day specialize in sci-fi and psychological projects.
   "That's the route that I really want to go when it comes to filmmaking, but I'm open to trying multiple genres," said Ibrahim. "But…I want to be more flexible with my creativity because I'm still looking for my own voice in the film creative arena."
   The Called can be seen on Dapo Ibrahim's YouTube Channel, Dapo IbrahimTV.