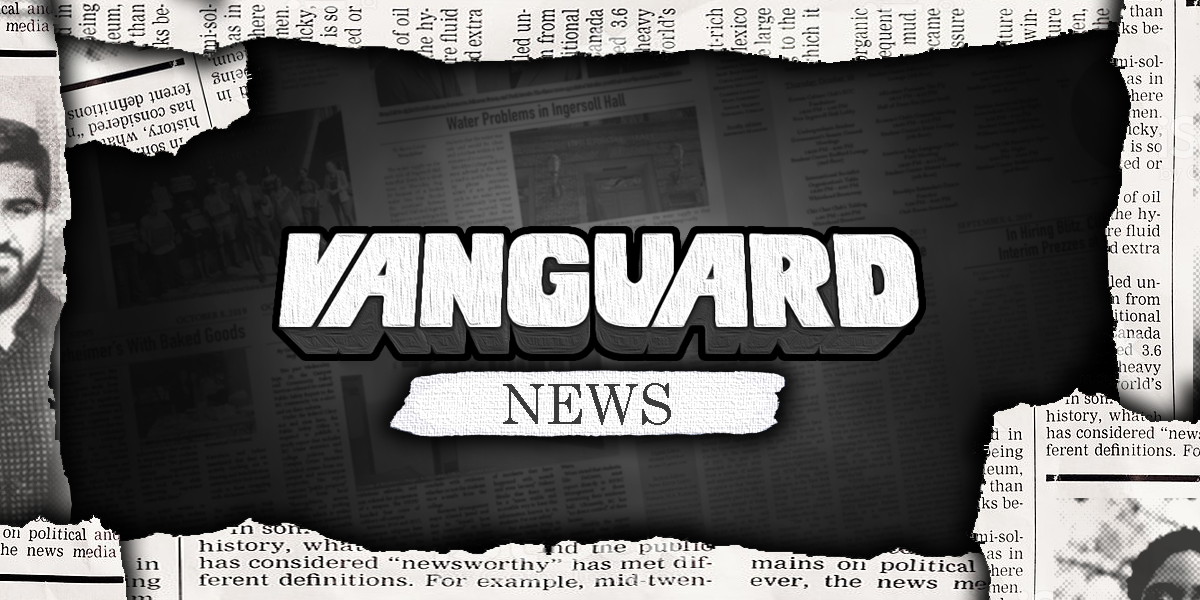 After a devastating year for CUNY, marked by withheld funds and faculty layoffs, the state budget for Fiscal Years 2021-2022 is estimated to cut $26 million from CUNY and increase tuition for students by $200.
   CUNY's proposed budget for Fiscal Year 2022, which begins this summer, is $1.17 billion. Comparatively, CUNY's budget in the 2019-2020 academic year stood at $4.7 billion. Since the pandemic closed campuses and put colleges online, Robert Mujica, Governor Andrew Cuomo's budget director and a member of the CUNY Board of Trustees, has withheld close to $400 million of CUNY's budget, or 20 percent of a $2 billion dollar budget for the summer and fall of 2021. The state, which provides 50 percent of CUNY funding, is presumably displacing the money to New York's COVID related deficit, which is estimated to be at least $8 billion.
   In July 2020, New York City slashed funding for CUNY's Fiscal Year 2021 by $20 million. By the beginning of the Fall 2020 semester, almost 3,000 University adjuncts were laid off because schools claimed they could not afford to pay them. With less instructors than ever, class choices diminished, funneling students towards fewer classes, ballooning their sizes.
   "As a result of the economic fallout from the COVID-19 pandemic, the University has experienced reductions in revenue, seen public funding significantly reduced and been obliged to take on unplanned emergency expenditures," Chancellor Felix Rodriguez wrote in an announcement in November. "We have been forced to make decisions that only months ago seemed unthinkable."
   Though CUNY received $250 million from the federal CARES Act in March of last year, this was a dent in the budget gap. According to the Chancellor's report, the University has spent $75 million in unplanned costs related to COVID, like deep cleanings for campuses, PPE for staff, and technological equipment for students in need. In addition, a 5.2 percent decline in enrollment for the Fall 2020 semester will cost the University an estimated $52 million in the coming months.
   "We all have had to make sacrifices this year, and unfortunately, I expect more potentially difficult decisions in the near term," the Chancellor wrote in last year's announcement.
   In a budget hearing on Feb. 3, Rodriguez appealed to state lawmakers for additional funding for CUNY, although he did not name dollar figures, and expressed hopes for more federal funding. One day later, several lawmakers announced the New Deal for CUNY, which would provide a fully funded University through taxing the state's wealthiest. The bill, which will head to the State Legislature in the spring, was sponsored by Rising CUNY Alliance and the Professional Staff Congress.
   "I think the New Deal for CUNY has a strong chance of approval this spring," James Davis, PSC chapter chair of Brooklyn College, told the Vanguard. "There are already 13 state senators signed on as official co-sponsors with more coming on every week." 
   According to Davis, support may be strong enough to generate a veto-proof supermajority in the State Senate and the State Assembly. 
   "I have never seen the CUNY faculty and staff more active around any proposed piece of legislation," Davis said. "The recession and pandemic have exposed long standing economic inequities in the city and state, and legislators are under more pressure than ever in recent memory to generate new revenue by fairly taxing the superwealthy rather than trying to cut their way out of a deficit."