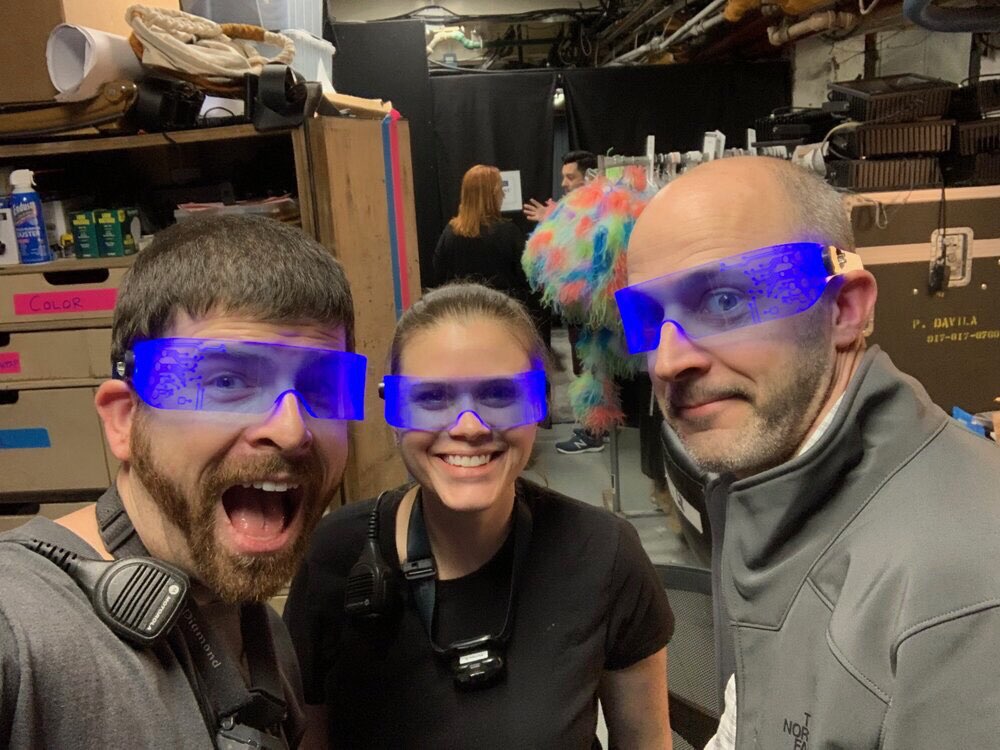 Written By: Michela Arlia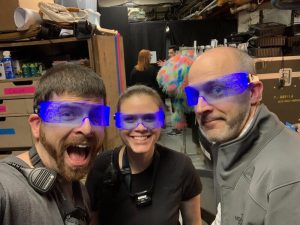 On Thursday, Mar. 15, Theater Production Electrician Jeremy Wahlers joined Prof. Justin Townsend's Lighting Design I class to discuss the industry with BC theater students.
   Wahlers is an accomplished production electrician on Broadway, having worked on many shows, including "Moulin Rouge," "Dear Evan Hansen," "Miss Saigon," and many others. During the discussion, presented his work and offered tips and tricks on how to make professional connections on Broadway and beyond. 
   "My job is to get whatever the designer needs on stage and make it happen, or tell them why we can't make it happen," said Wahlers. 
   Growing up in a family of theatermakers, Wahlers has been involved with theater since he was three years old. While his original plan was not to go to college for theater, he ended up with a degree in the field from the University of Massachusetts Amherst.
   The road for Wahlers, however, was not very easy. spending most of his early years touring and making next to nothing until he got his first Broadway gig. Starting out as just an assistant electrician, Wahlers climbed the ranks over the years and earned the title he holds today. 
   Throughout the talkback session, Wahlers stressed the importance for students who want to work in the industry to stay positive and continue their passion if they truly want to have a successful career. 
   "You can come to us knowing nothing," said Wahlers. "But if you're pleasant and willing to learn, there will be success." 
   Another large topic of discussion was the potential reopening of Broadway in the fall. Wahlers spoke to the fact that Broadway will be expecting a rush of new show and set builds this fall and how having hands to help move those builds along will be a challenge. 
   "The way the industry was a year ago and how it will be when we go back is that we're understaffed," said Wahlers.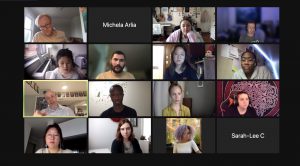 With this information, both Wahlers and Townsend encouraged students to get their names out there with production companies so that when the time comes they are considered to help in the warehouses and even theaters. 
   "It's a career," added Townsend, who is a Tony nominated lighting designer. "It's possible, there is no set path, [but] it happens through connections and reaching out is a part of life."
   Stressing the idea that all of theater is a community, Justin Wahlers was very open with students to create a sense of community with each other, offering help by reaching out to other colleagues who asked for aspiring designers.
   As for right now, until Broadway is back and in full swing, you can find Wahlers in his basement waiting patiently. 
   "I'm working on my business and what I can do better," said Wahlers on the time he has had off since Broadway has shut down. "It has been a privilege to do what I do, and I hope I get to do it again soon. We'll be back soon."