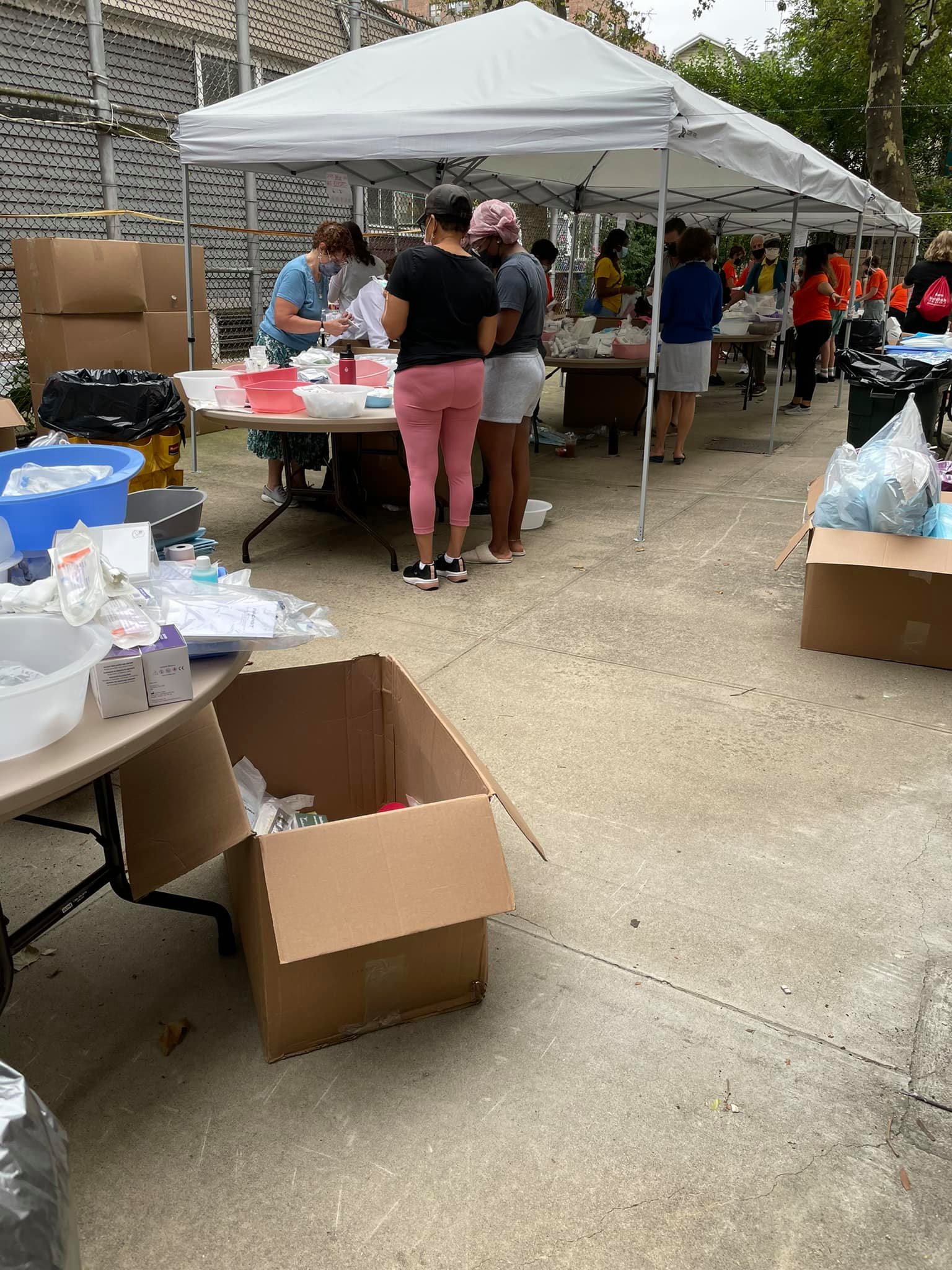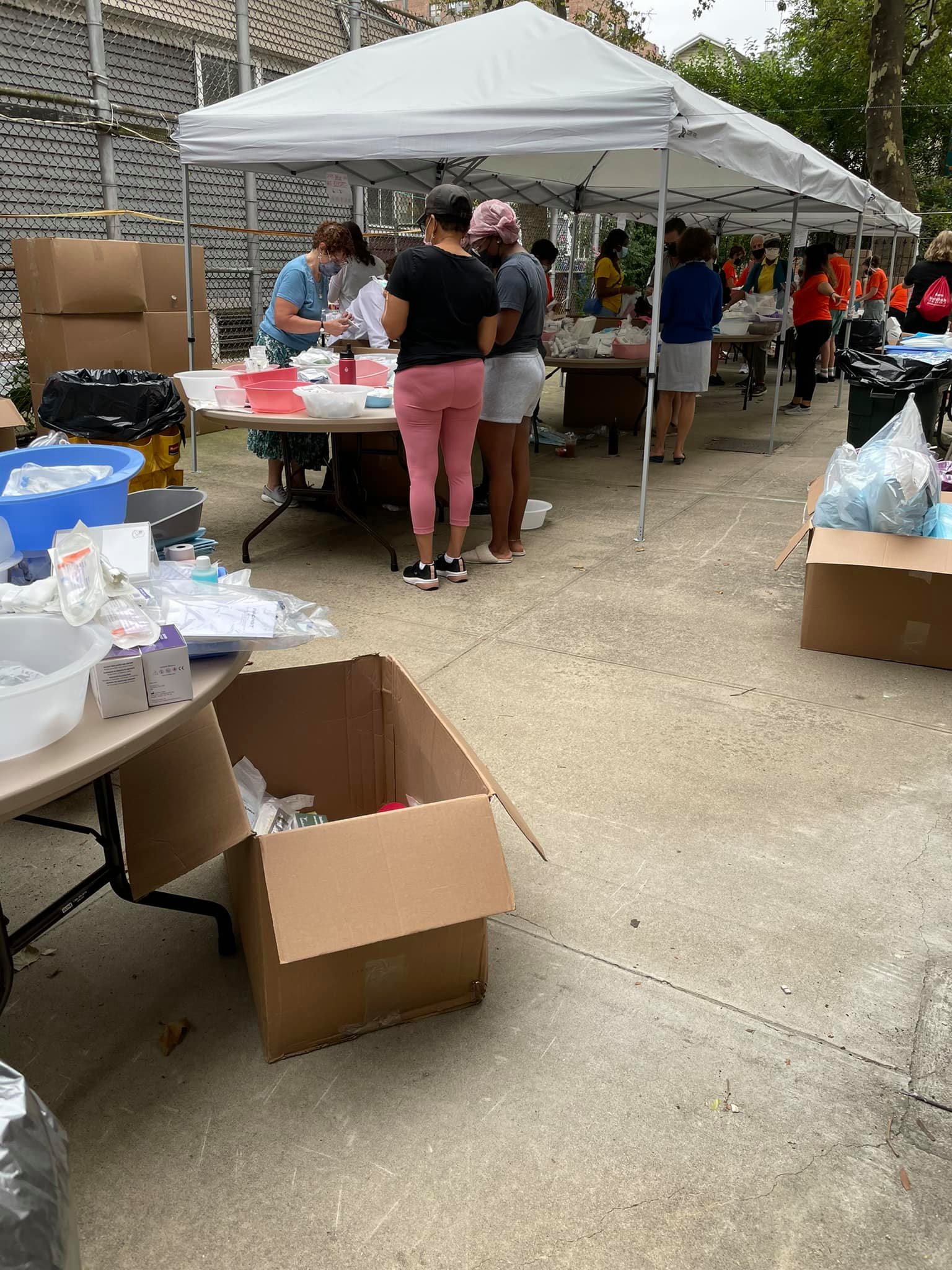 By Matt Hirsch
After the assassination of President Jovenel Moise, a 7.2-magnitude earthquake that killed over 2,200 people, and the impact of Tropical Storm Grace, Haiti is in desperate need of aid. On Sunday, Aug. 29, Brooklyn College's own Tanger Hillel helped spread the word about a relief drive at the Flatbush Jewish Center (FJC) organized by the United Jewish Appeal Federation of New York (UJA).
   FJC Executive Director Leah Seltzer told The Vanguard about a hundred volunteers sorted, packed, and loaded over 5,600 pounds of medical supplies. All supplies were donated to New York State Assemblymember Rodneyse Bichotte Hermelyn's collection campaign.
  Assemblymember Bichotte Hermelyn spoke at the event to express her gratitude for the community's relief efforts for Haiti. "People have no homes, people are hungry, people are dying, people are injured," she said. "And so it is with great honor to have people like [UJA] and so many other organizations who have come out and pour their heart, their dollars, and their supplies to the people of Haiti who are suffering."
  Relief for Haiti is an ongoing effort and those interested in donating can contact Assemblymember Bichotte Hemelyn's office at bichotter@nyassembly.gov or 718-940-0428.