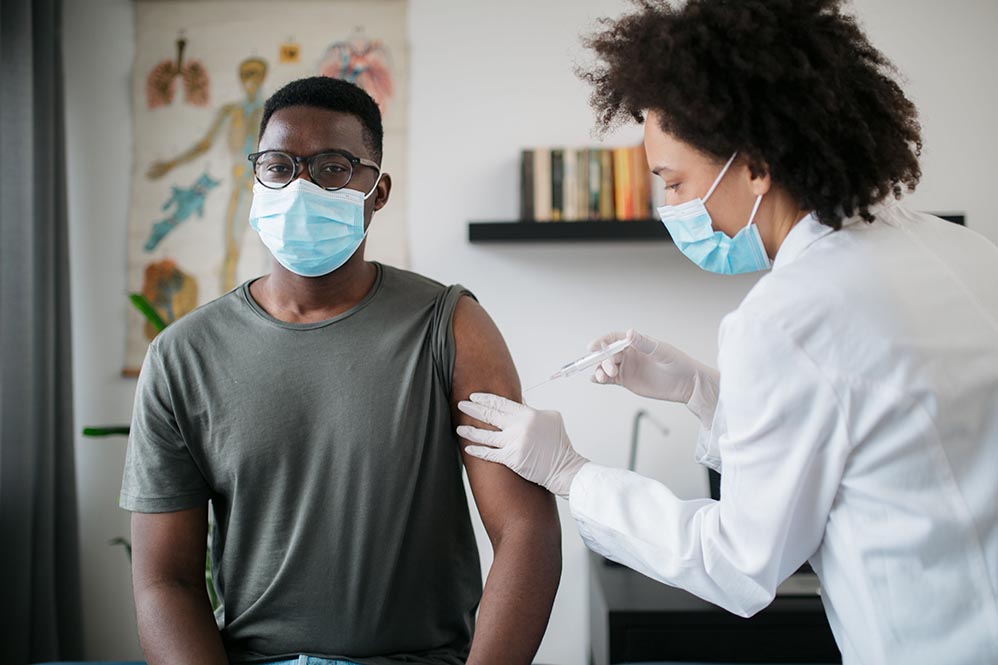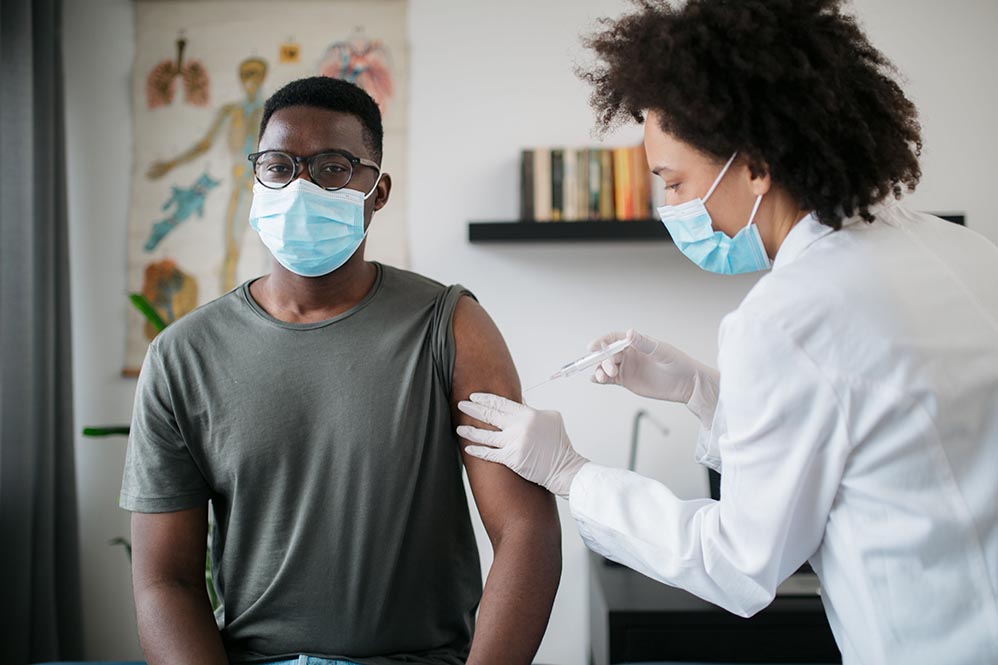 By Melissa Morales
   Looking out my bedroom window, I see people walk down the street. Some of them masked, some of them not. A few greet each other and hug, others speak to one another from some feet away. On the television in the other room, a reporter talks about cases rising again and more younger people becoming at risk for COVID-19. 
   There are so many questions about the current circumstances that we're living in, so much fear, so much anxiety, and so many doubts about our future. When can I stop wearing a mask? When will I be able to go outside and feel fully free again? When will this pandemic end? 
   I understand that the world we once knew before the pandemic has long gone with our sense of normalcy, but I do believe that we can gradually reclaim some pieces of our normality again, only if we continue to follow safety precautions. One way I believe that this can be achieved is by getting vaccinated. 
   The CUNY Chancellor sent out an email last week implementing another vaccine mandate for students. Now I know that there are many who are extremely hesitant and even against getting vaccinated. Will it work? Why are they forcing it on me? What about breakthrough cases? Didn't some people die from the vaccines? I didn't get sick all this time, I don't need it. And the one I hear most of all, I don't trust it.
   For many people, potential side effects tend to be the biggest factor in their hesitation of getting vaccinated. However, most people who get the vaccine only experience short-term side effects such as soreness around where the shot was injected, tiredness, muscle pains, chills, joint pains, and fever. Severe adverse effects, such as anaphylaxis after the vaccination is rare. These cases, according to the CDC, affect only two to five vaccinated people per one million in the US. 
   While some individuals are skeptical to get vaccinated because of its side effects, for low-income regions and populations, there are many other aspects as to why there is a large prevalence of vaccine hesitancy. According to an article published by researchers Clarissa Simas and Heidi Larson, this hesitancy can stem from marginalization, negative medical experiences, vaccine misinformation on social media, and distrust towards institutions and authorities.
   Not to mention, for many of these individuals, there is a more general problem revolving around lack of access. Whether it's health literacy, internet access, or even the inability to get a vaccine appointment, feeling precluded from such a huge process can be alienating.
   In addition to the disparities in vaccination rates, there are also discrepancies in COVID-related deaths with a disproportionate impact on Black and Hispanic communities, who have experienced higher rates of hospitalizations and deaths. This, in turn, has caused further mistrust of the vaccines and the health system in general.
   Nonetheless, the vaccines are proven to be safe, effective, and protective against COVID-19 and the even far deadlier Delta variant. According to a report by the CDC, between Feb. 1 and Aug. 6, vaccine effectiveness was 87 percent among US veterans and remains highly effective during periods of widespread circulation of the Delta variant. While the vaccines may cause mild but expected side effects, and the possibility of breakthrough cases still exists, vaccines offer highly effective protection against hospitalization. Booster shots are also recommended for people with weaker immune systems to increase the efficacy rates against COVID-19.
   Consequently, I believe that the decision to mandate the vaccine for all in-person and hybrid students at CUNY schools is extremely reasonable and rational. The vaccines are developed to fight the virus and especially now that it is FDA approved, students should understand how important it is to get vaccinated for themselves and their loved ones. I also believe that, in addition to getting vaccinated, students should still get tested for the possibility of breakthrough cases and monitor their symptoms regularly to ensure full safety during these unpredictable circumstances that we're living in. 
   I think that for the time being, students who are remote and are mandated to take the vaccine to visit their campus should be allowed to if they are using the Everbridge app and are there for a short while. If it does not involve hands-on activity or a long duration of time on campus grounds, I think we can accommodate people who may lack access or information about CUNY protocol.
   Because the CUNY Chancellor's email about remote students having to get vaccinated (if they wish to enter campus for any reason and have not been granted a religious or medical exemption) was late notice, in my opinion. Some students may not meet the deadlines to get vaccinated on time. Therefore, unless the deadline can be extended for remote students for when they have to get vaccinated, a negative test and symptom tracking should be enough to clear a visit to campus and ensure continued enrollment.
  In order for all of us to regain some of the normalcy we all crave, people need to continue taking all the necessary safety precautions. Which, in case you have forgotten is social distancing, double masking, washing hands thoroughly, and most importantly, getting vaccinated. For individuals living in low-income regions and populations, looking into community partnerships, grassroots movements, and having friends or family members research local clinics, pharmacies, and healthcare systems is extremely important. Appointments for vaccines can be scheduled at vaccinefinder.nyc.gov.