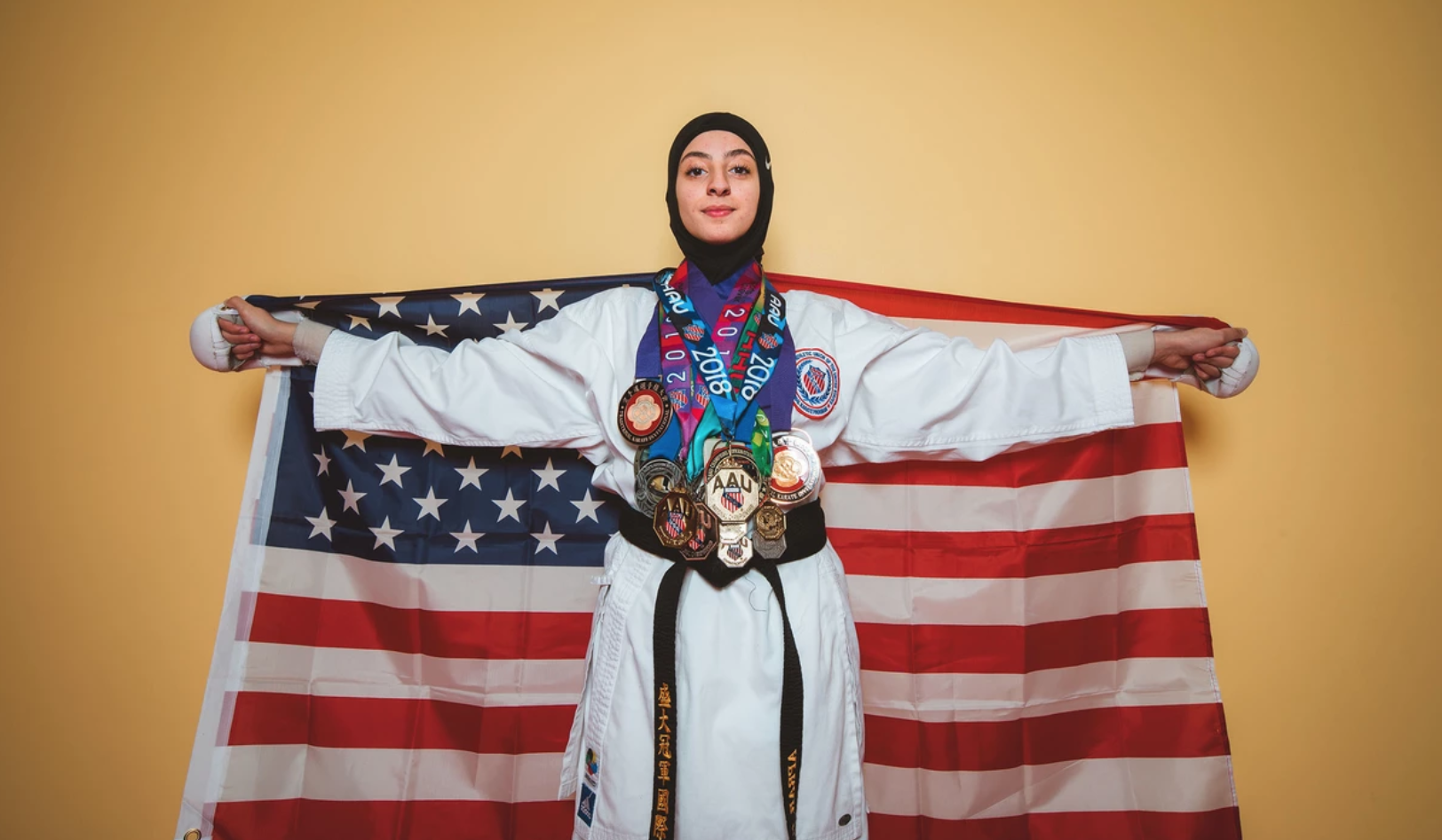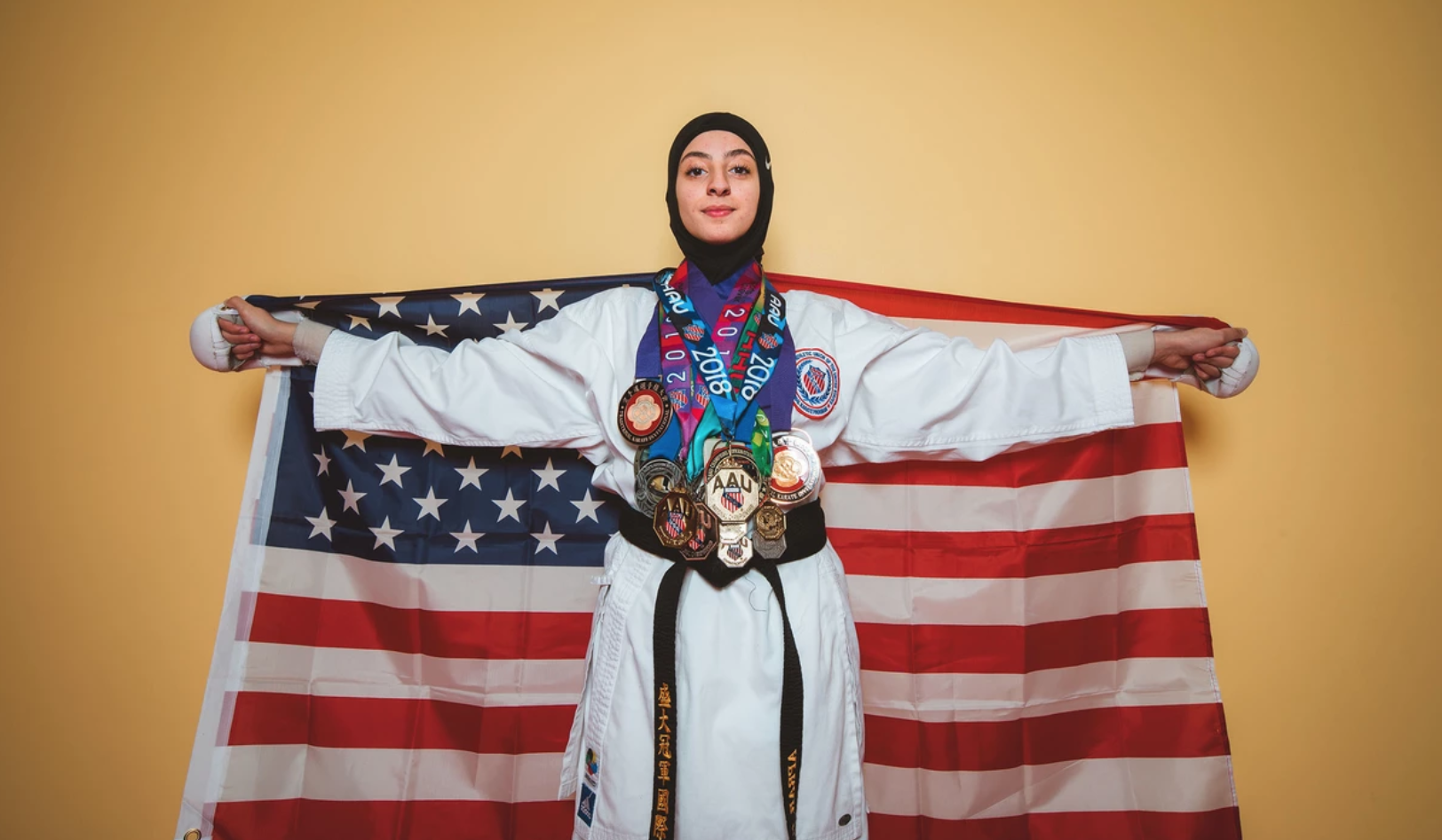 By Serin Sarsour
   From breaking barriers to breaking boards, Brooklyn College sophomore Aprar Hassan is the first hijabi to compete on the USA National Karate Team and is a four-time National Karate Champion.
   Hassan's passion for karate originated at the mere age of three to four years old. "Professionally, I took on karate when I was about 15 years old, even though I had my first national title at the age of five," Hassan said. She was always active in several other sports, including football, basketball, and swimming. 
   "My brothers played karate before I did, so my mom encouraged me to train with them, and my dad inspired and motivated me to keep training especially since he was my coach," Hassan said, explaining what ultimately pushed her to pursue karate.
   Hassan has won four national titles: one silver in 2007, a bronze in 2017, and two gold medals in 2018 and 2019. However, the pandemic has shaken things up for the 19-year-old karate champion.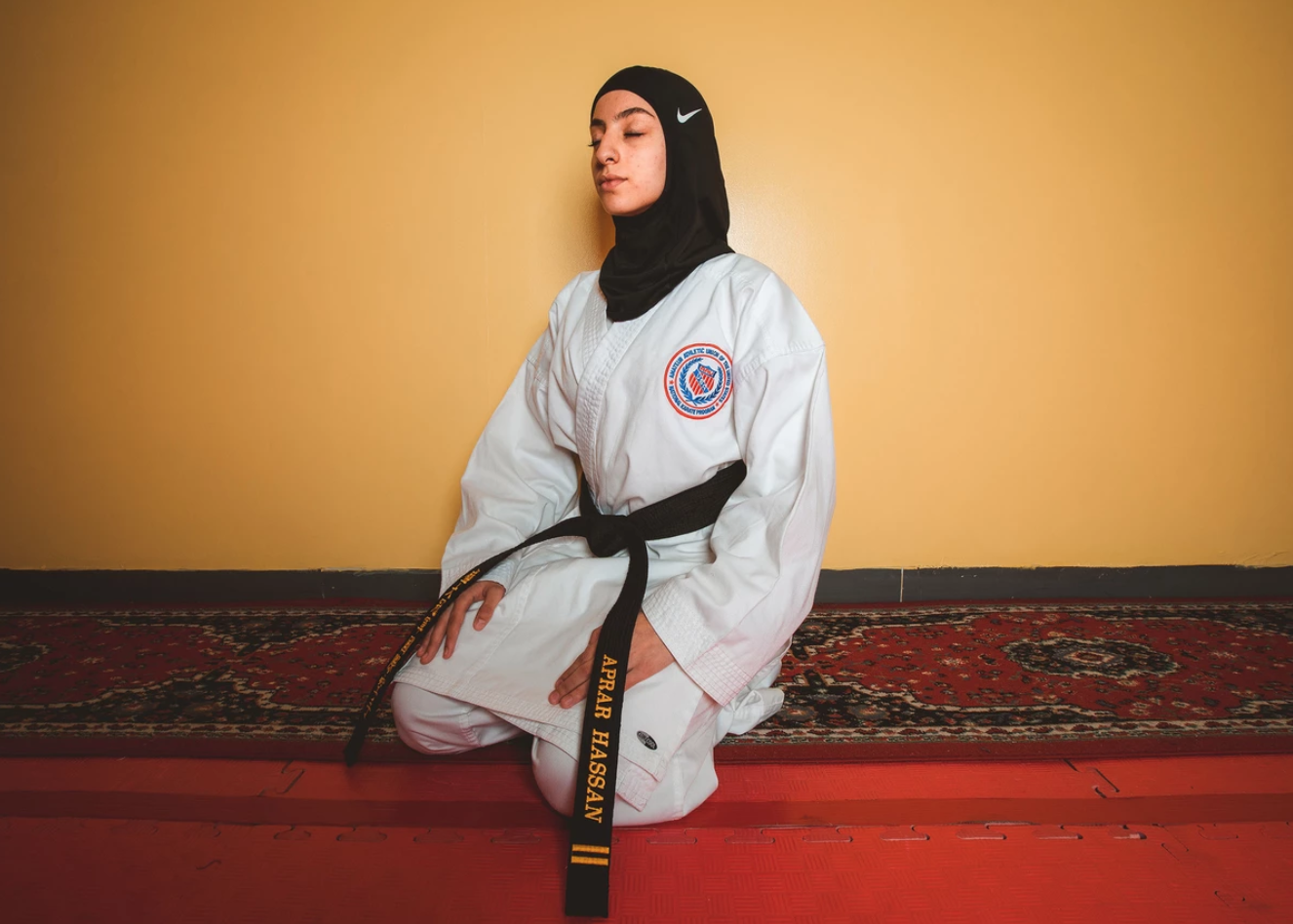 "Since the pandemic began, training has been hard for me with everything closed, including the gyms. I haven't been practicing karate as much as I used to, but I am definitely trying my best to get back into that schedule especially with work and school happening now too," Hassan explained. 
   Although Hassan has been very successful in karate, she has faced obstacles along the way. She explains the discrimination that comes with publicly displaying her religion at all times. "I've been nearly disqualified at a world championship because of my hijab," Hassan said. "Who knew an extra piece of clothing could change the way people think about you?"
   Nonetheless, Hassan is proud to represent her Islamic roots and confront the discrimination and stereotypes against Muslims. "I've always felt like my greatest accomplishment wasn't anything that I've received physically," she said. "To me, it's about being a role model and inspiration to athletes and young girls all around the world regardless of their sex, religion, etcetera." 
  Aside from breaking barriers–and boards–, Hassan is also a dedicated student at BC who aspires to be a sports doctor. "I enjoy my time here… It's a very diverse school and I feel like that's what makes me the most comfortable because I fit in even when I stand out," Hassan said.
   Hassan, however, still plans to pursue karate in the future. "It's always been my dream to compete in the Olympics and I was very close before the pandemic to being on that path," she said. "Hopefully I can get back into it and claim new titles, medals, and trophies! And hopefully, inspire more people while I'm at it!"