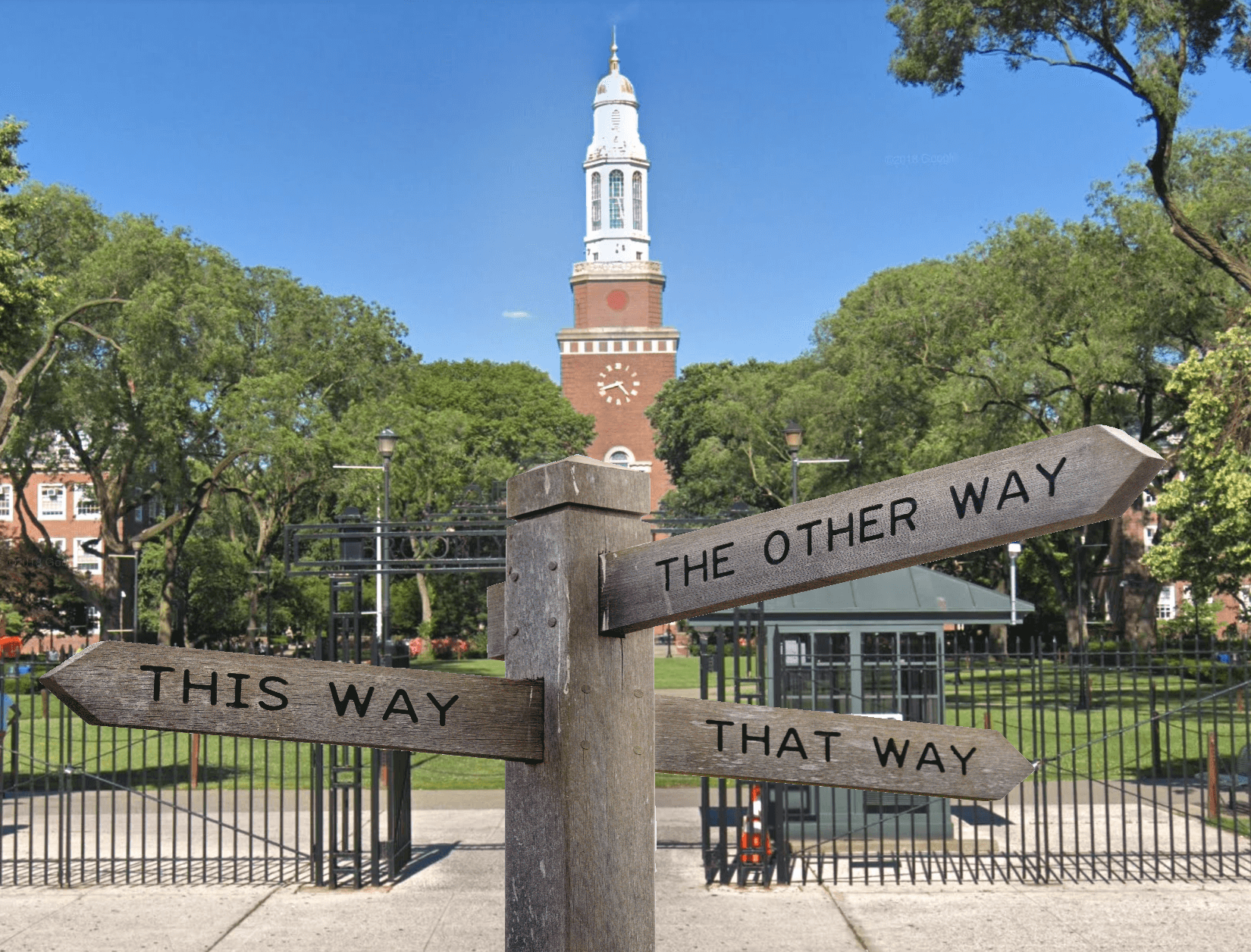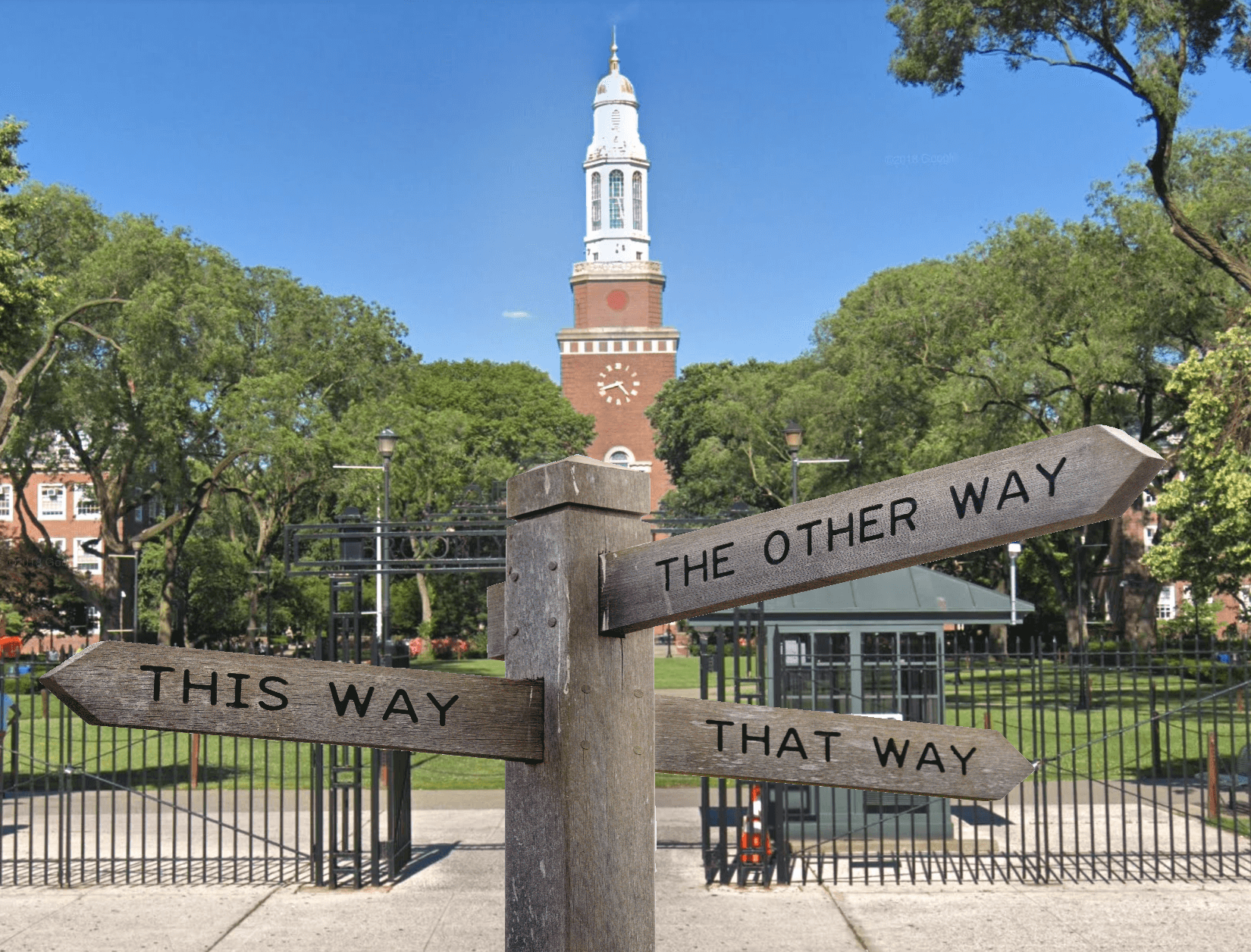 By John Schilling
   When President Michelle J. Anderson sent out her "Updates on Our Campus Return" letter to the Brooklyn College community on Aug. 15, I was fairly content with the idea of returning to campus for the first time in over a year and a half. I was also foolishly optimistic that said return would go smoothly, and it is becoming increasingly clearer that I was mistaken.
   I am a full-time student, work a part-time job, manage a weekly newspaper, and freelance for another, and yet the most stress I endured this week came from none other than the news of Brooklyn College's shift from the Everbridge VaxPass to the Cleared4 Access Pass. 
   I was fully vaccinated in April, and I was one of the first students to verify my vaccination status on CUNYFirst. As someone who is scheduled to take two classes in-person, I knew it was essential for me to get this done sooner rather than later to give it time to be processed and get approved. Soon after, I was able to set up the Everbridge VaxPass very easily. 
   I thought it was strange that a combination of a vaccination card, Excelsior Pass, and Brooklyn College ID card would not be sufficient enough for campus entry, but I assumed it had to do with preventing vaccine card fraud and because the process to set up Everbridge was fairly straightforward. I didn't pay any attention to it. 
   This quickly changed, however, when the Brooklyn College Re-entry Team announced on Sept. 16 that the Everbridge VaxPass would no longer be accepted after Sept. 27, and students were now expected to set up a Cleared4 Access Pass via a personal link sent to each student's email of record. 
   After this announcement, it soon became clear how abrupt and dysfunctional this transition to Cleared4 would be as some students, including me, did not receive the emails to set the new pass up, and due to a serious lack of clarity and multiple stories from different sources, were unable to immediately rectify this. 
   In the same email as the announcement, students were instructed to "Find the email sent to your primary email account from no-reply@cleared4work.com entitled Cleared for CUNY Access," giving off the impression that the emails had already been sent out. Even if this wasn't the intention, matters only got more confusing if you messaged rstaccess@brooklyn.cuny.edu to make sure.
   When I messaged the Re-entry Team, I received a reply from the Executive Director of Strategic Initiatives, Marcus J. Richardson, who encouraged me to check my spam folder and contact Cleared4's customer support desk. He communicated to me that the emails had been sent out, and I should have been able to find mine. Cleared4's customer support desk was less than helpful and never responded to my inquiry.
   A few days later on Sept. 20, students received another email from President Anderson, which stated that students "should have already gotten an email" to set up the new pass if they previously set up the Everbridge VaxPass and that if they never got the email to set it up, they should contact rstaccess@brooklyn.cuny.edu.
   As someone who had previously messaged the Re-entry Team at this address and was redirected elsewhere to no avail, I was only made more confused and annoyed. I then noticed something else to add to the mess. USG was telling students in the comment section of one of their posts on Instagram that the emails had just started to be sent out. It could happen anytime within the next two weeks, and that, "the email hasn't been sent out to most students," USG said. 
   I immediately got a migraine. Because of the conflicting reports, I decided to email the Re-entry Team again, as well as Ronald Jackson, the Vice President for Student Affairs.
   Jackson was nice enough to engage in a back-and-forth email exchange with me to address my concerns and get my pass set up. He helped me find my Cleared4 account, activate it, and said he would work on making sure my vaccination verification from CUNYFirst would transfer over so I could access the pass.
   On Sept. 21, I finally received the email and was able to successfully set up my Cleared4 VaxPass. Despite the mess finally coming to a resolution, it is hard for me to stomach what it took to get it done. I am still frustrated by how it could have been avoided if President Anderson, the Reentry Team, and USG got their story straight about the transition from Everbridge to Cleared4 if they were all on the same page from the start. And based on my conversations with other students, it is clear that my stress and confusion were not unique, and some students are still confused or completely in the dark about this whole thing.
   I am grateful to Ronald Jackson for the help, but there has to be a better way, and I beg the Brooklyn College Re-entry Team to better communicate to students how and when certain changes in reentry policies will take effect, and why they are being made in the first place instead of aimlessly redirecting students until someone finally takes the time to help them. 
   Throughout the pandemic, many have said "we're all in this together" or similar words in regards to everyone doing their part to stop the spread. These words can only be true if everyone is on the same page and willing to provide answers. Until then, our return to campus will be unnecessarily riddled with complications that could cause students to miss class, fall behind, and maybe even give up and drop out.