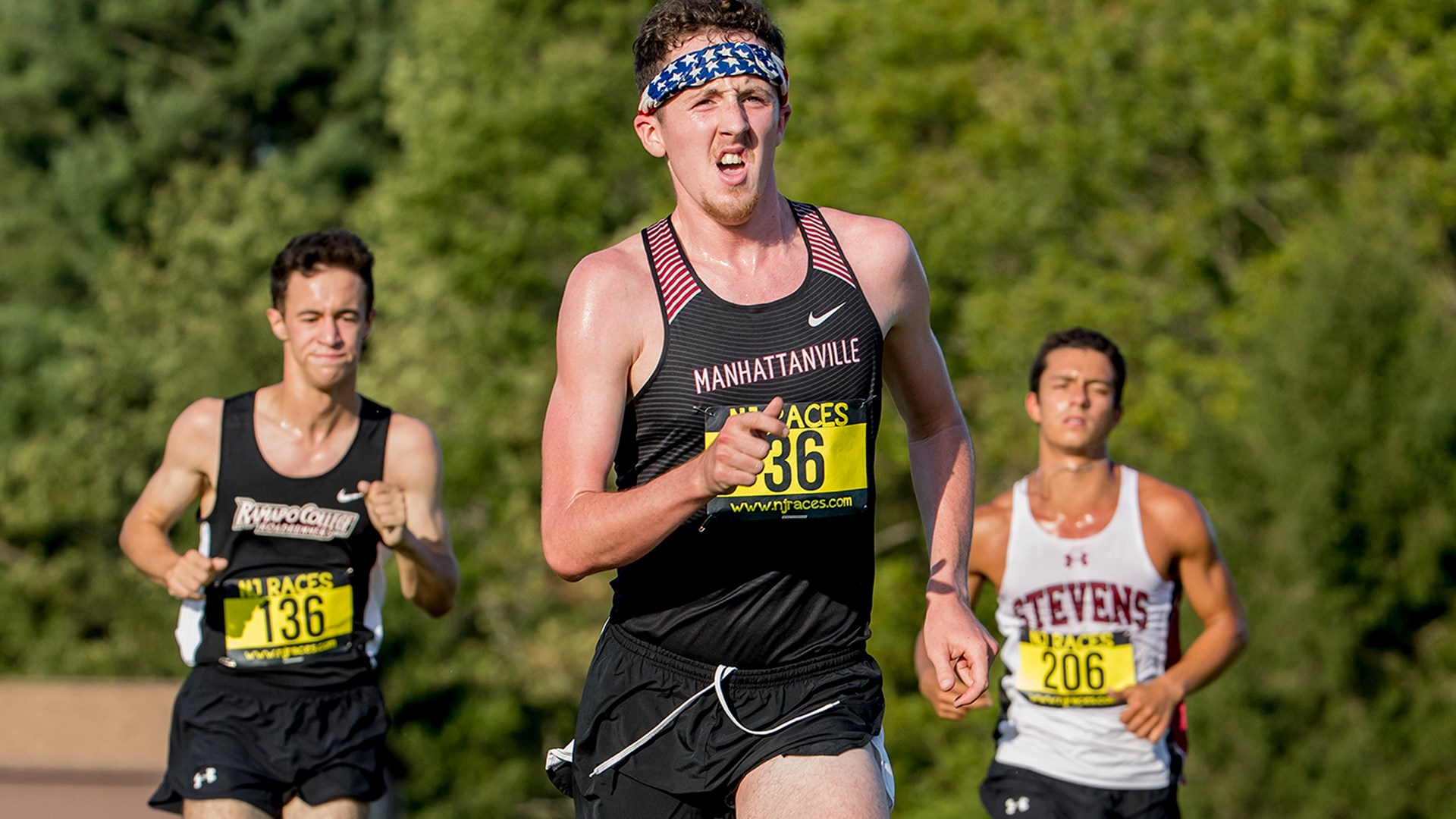 By Elijah Hamilton
   Last week, the CUNYAC announced that Brooklyn College senior Shane Kimball was named CUNY's cross country runner of the week from Sept. 12 through Sept. 19.
   Kimball was spectacular in the New Paltz Invitational on Friday, Sept. 17. His running helped lead the Bulldogs to a third-place finish. Kimball himself finished 10th place out of 41 runners with a time of 30:02.60 on the 8K. 
   "Honestly, it was a shock to me since I haven't run that distance in two years. I was just excited to get back out there with a new team and to see how well we can compete as a team," Kimball told The Vanguard. "Personally, it was nice to see my hard work get recognized this early in the season, but there is still a lot more for me to do." 
   The Brooklyn College Cross Country team has competed in two meets thus far since the start of the fall semester, and Kimball has been a huge contributor to them. After his strong start in New Paltz, Kimball ran another strong race at the Mount Saint Mary Invitational. His time of 29:16 helped him place 6th overall and earned him a second consecutive Runner of the Week award.
    Coming back from the COVID off-season, Kimball is just happy to be back toeing the line for the Bulldogs.
   "It was great to be back out there after a year of uncertainty," Kimball stated. "The fall season has always been my favorite time to race, so it was exciting for me to be back out there again."
   And while Kimball enjoys all of his success thus far, his eyes are fixed on a bigger prize. "My main goal is to help my team place well at the conference meet in late October. My focus is to compete well at each meet and hopefully set some new personal records along the way," he said. 
   Kimball and the Bulldogs race again on Oct. 2 at New Jersey Institute of Technology.